Sports & Recreation Franchises for Sale in Virginia Under $60,000
9Round Fitness
With a modern, hybrid approach to fitness that includes in-person training and on-demand workouts through our mobile app, 9Round offers the BEST kickboxing fitness franchise for the future.
50,000 Minimum Cash Required
TGA Premier Sports
Work in your passion and impact your community by owning a sports franchise TGA is expanding and we're looking for the right franchise partners who want to turn their passion for sports into a…
50,000 Minimum Cash Required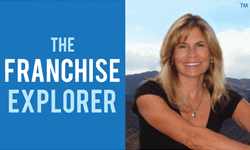 The Franchise Explorer
I offer a FREE assessment that tells you what type of franchise will suit you best. My clients need to be prepared to invest a minimum of $60,000 in a franchise.
60,000 Minimum Cash Required
BeneFit Personal Training
If you are passionate about health and fitness, love people, and want to be a part of a movement to help clients age gracefully at home, we welcome you to apply to own your own business with a BeneFit…
10,000 Minimum Cash Required
The Knight School America
After School Chess Program for Kids, Low Investment Business The Knight School is the perfect low-investment opportunity for an entrepreneur in the Phoenix area. This franchise-like business model…
50,000 Minimum Cash Required