DetailXperts
DetailXPerts holds a triple bottom line philosophy: people, planet, and profit. We are responsible stewards of the environment and we also embrace our communities. By implementing new eco-friendly technology and by training new business leaders, we witness growth while also doing great things for the world around us.
What Does a
DetailXperts

Franchise

Cost?

To buy a franchise with DetailXperts, you'll need to have at least $70,000 in liquid capital. Franchisees can expect to make a total investment of $73,000 - $182,000. DetailXperts charges a franchise fee of $35,000. They also offer financing via 3rd party as well as a discount for veterans (10% Discount on Franchise Fee). *
Requirements
Financial requirements for this
franchise

:
Options
Options available to
franchisees

:
| | |
| --- | --- |
| Financing: | Via 3rd party |
| Training: | Available |
| Veteran Discount: | 10% Discount on Franchise Fee |
Franchisor Details
Facts about this
franchise

:
| | |
| --- | --- |
| Year Founded: | 2004 |
| Franchising Since: | 2008 |
More Than A Car Wash Business
DetailXPerts is a successful car and truck car wash business and franchise system that's grounded in strong experience and business success. And while we care about business growth, we're committed to the things most important in life! Here's how we built resilient business opportunities for our future franchisees:
Our Values.
DetailXPerts holds a triple bottom line philosophy: people, planet, and profit. We are responsible stewards of the environment and we also embrace our communities. By implementing new eco-friendly technology and by training new business leaders, we witness growth while also doing great things for the world around us.
Our Brand.
DetailXPerts provides innovative, eco-friendly car detailing services that the market values. Our truck wash business is the first business of its kind on the market. With an eco-friendly edge, DetailXPerts' patent-pending steam cleaning system conserves the precious natural resource of water.
In cleaning 15 vehicles, the DetailXPerts system only uses two gallons of water! Without harsh chemicals that harm the environment or damage showroom finish, DetailXPerts is a professional detailing brand that customers love. Our franchisees have the power to be mobile and flexible as profitable businesses can be managed from various sites like hotels, casinos, parking garages and country clubs.
---
Why Join A Green Car Wash Franchise?
The green car wash business, a branch of the green clean industry, aims to help promote environmental sustainability by using organic cleaners and the least amount of water for cleaning cars. But what qualities does it have that will benefit a would-be franchisor like you?
It answers a need.
It caters to modern consumers.
It is an affordable franchise opportunity.
It offers stability.
It offers unlimited possibilities.
Put all of these qualities together, and you have a guilt-free, profitable business that allows you to do more of what you love.
---
Your Advantages
Low investment with high ROI
Tremendous growth potential – our high-margin, low-overhead model allows franchisees to ramp up and expand very quickly
Unmatched training and support
Secure market position
Low to zero competition
Home-based business
Making a change in the world!
By choosing DetailXPerts, you will not only be earning a living; you will also be a part of a growing community of people who take active roles in caring for the environment.
---
Our Ideal Franchisee
Our ideal franchisee is one who possesses the following:
Teamwork skills.
As a DetailXPerts franchisee, you will be part of a team that has painstakingly but successfully combined social responsibility and environmental sustainability with profitability. We have created a unique system that generates jobs for the needy and saves the environment while earning some profit for ourselves.
As such, we need franchisees who can work with us in spreading these values. You will have to follow a set of rules and policies in order to protect the brand that we have so patiently nurtured for over a decade. In return, we will provide you with all the skills, knowledge and tools you need to propel your small business to greater heights.
Willingness to learn.
We will provide you with support and assistance long after your month-long franchisee training. In turn, we expect you to learn everything. It does not matter if it takes you a year or more, or if you make mistakes along the way. The only thing we ask of you is to recognize and seize every opportunity you have to learn.
People skills.
We are a service-oriented business. Therefore, you will be facing all types of people with different types of personalities and varying moods. There's the over-driven employee, the ever-complaining customer or the sly supplier. How well can you deal with them?
Confidence and leadership.
Experts say that one of the reasons why most small businesses fail is due to the lack of effective leadership. It is true that our training and support team will teach you how to manage your employees, but it takes confidence and good leadership skills to implement those.
Critical thinking.
Although we will equip you with the knowledge, skills and tools, there will be times when you need to think critically for your franchise to succeed. At moments like these, we need you to think on your feet based on our set rules and policies.
Adequate means.
Understand that you need to have enough finances or other sources of income to support you during your first year as this is the time when you need to strengthen the roots of your business.
Value for own services.
Our franchisees understand that they are delivering a lifestyle service that our customers value.
---
Become An Automotive Franchisee
DetailXPerts offers great opportunities for passionate candidates with a desire to reap profits; achieve entrepreneurial rewards; and belong to a community of green living enthusiasts. If you feel that you have what it takes to become one of our brand ambassadors, then, we encourage you to fill out the form today!
Video
►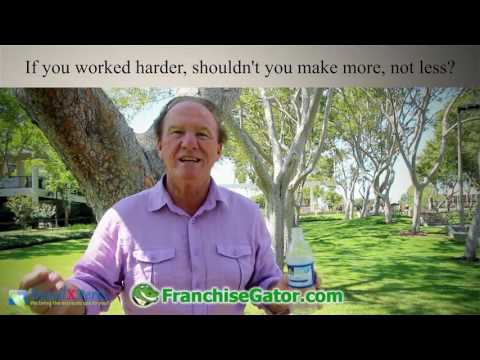 Availability
DetailXperts

is currently accepting inquiries from the following states:

Alaska, Alabama, Arkansas, Arizona, California, Colorado, Connecticut, District Of Columbia, Delaware, Florida, Georgia, Hawaii, Iowa, Idaho, Illinois, Indiana, Kansas, Kentucky, Louisiana, Massachusetts, Maryland, Maine, Michigan, Minnesota, Missouri, Mississippi, Montana, North Carolina, North Dakota, Nebraska, New Hampshire, New Jersey, New Mexico, Nevada, New York, Ohio, Oklahoma, Oregon, Pennsylvania, Rhode Island, South Carolina, South Dakota, Tennessee, Texas, Utah, Virginia, Vermont, Washington, Wisconsin, West Virginia, Wyoming

Interested parties should have at least $70,000 in liquid capital to invest.
* This information may have changed since first published. We recommend that you always verify fees, investment amounts, and offers with the business opportunity directly prior to making a decision to invest.
Here are some other suggestions in the same category that you selected
Exclusive territory. #1 Industry leader since 2001. 100% financing for U.S. citizens who qualify* plus software package with complete training. $100K 1st year profit potential. National alliances...
80k Minimum Cash Required
Always In Demand - While some businesses are at the mercy of the ups and downs of the market, our industry provides something that people always need. So even if the economy falters, there will always be demand for the…
100k Minimum Cash Required
Join this first mover to offer fuel savings and improved engine performance HHO Carbon Clean Systems increases power and performance of engines through our Proprietary Cleaning Process. We optimize engine performance to save…
50k Minimum Cash Required
Since our founding in 1962, Glass Doctor has been in the business of improving lives. Whether its the reliable, high-quality glass repair and replacement we provide our customers or the two unmatched business opportunities we…
40k Minimum Cash Required
TINT WORLD Automotive Styling Centers is Americas largest and fastest growing automotive accessories and window tinting franchise, specializing in window tinting, protective films, vehicle wraps, audio and electronics,…
100k Minimum Cash Required