Franchising on a Budget: The Low-Cost Guide
Are you an aspiring entrepreneur looking to dive into the world of franchising without the hefty price tag? You're not alone. With the escalating costs of starting a business from scratch, more and more people are turning their attention towards low-cost franchising opportunities.
This comprehensive guide aims to be your roadmap, navigating you through the various aspects of low-cost franchises. From the types of franchises available and how to evaluate them, to the financial considerations and potential pitfalls, we've got you covered. Whether you're a first-time business owner or a seasoned entrepreneur looking for a cost-effective venture, this article will equip you with the knowledge you need to make an informed decision.
The Appeal of Low-Cost Franchising
Low-cost franchising offers an enticing alternative to the traditional franchising routes that often come with exorbitant costs. But what makes these budget-friendly options so appealing? Here are some key factors:
Lower Upfront Costs
The initial investment is significantly less for low-cost franchises, making it accessible for a wider range of entrepreneurs. You don't need deep pockets to get started, which lowers the entry barrier for newcomers.
Lower Operational Expenses
Low-cost franchises often operate with a leaner business model. Whether it's a home-based operation that cuts down on rent or a service-based franchise that doesn't require a physical store, the ongoing costs are generally more manageable.
Quicker Return on Investment (ROI)
With lower initial and operational costs, you're likely to achieve a return on your investment faster. This speedier ROI is an attractive feature for those who want to see profits sooner rather than later.
Franchise Opportunity
Real Estate Sales LLC stands out as a noteworthy example in the realm of low-cost franchising, offering a well-established brand and business model in the evergreen industry of real estate sales.
Types of Low-Cost Franchises
Understanding the landscape of low-cost franchises can help you find the right fit for your entrepreneurial spirit. Here are some common types:
Home-Based Franchises
These franchises operate directly from your home, eliminating the need for a physical storefront. This saves on rent and utility costs. Examples include digital marketing agencies, consulting services, and online tutoring.
Mobile Franchises
Operated from a vehicle, mobile franchises bring the business to the customer. This eliminates the need for a physical location and offers the flexibility to serve multiple areas. Examples are mobile pet grooming, food trucks, and on-site repair services.
Service-Based Franchises
These franchises focus on providing services rather than selling products. Because there's no need to maintain an inventory, operational costs are usually lower. Fields like cleaning services, lawn care, and handyman services fall under this category.
Franchise Spotlight
Blue Coast Savings Consultants has carved a niche for itself in the low-cost franchising sector, offering a solid business model that specializes in cost-savings consulting, a service that's in high demand across various industries.
Franchise Vs. Independent Business
When it comes to entrepreneurship, you generally have two routes: franchising or starting an independent business. Each has its merits and challenges, but how do they compare in the context of low-cost opportunities?
Initial Investment: Both avenues require an initial investment, but franchising, even at a low cost, often provides a ready-to-go business model, reducing startup time and effort.
Brand Recognition: With a franchise, you benefit from immediate brand recognition, which can take years to build in an independent business.
Operational Support: Franchises often come with some level of operational support, whereas independent businesses require you to figure out everything from scratch.
Risk: Independent businesses often carry higher risk due to uncertainties in the business model, market, and more. Low-cost franchises offer a safer bet with a proven business model.
U.S. Franchising Industry Statistics
"There are nearly 674,000 franchise owners, according to Zippia.
The Bureau of Labor Statistics reports that about 20% of independent businesses close after two years. In contrast, FranNet reports that 92% of franchisees were still going strong after two years.
About 65% of all franchise owners are men. However, female franchise ownership jumped by 38% over the past decade, and of all new franchises opened in the last two years, 32% are owned by women.
10.5% of all businesses are franchises, according to the U.S. Census Bureau.
Growth Potential of Low-Cost Franchises
One of the attractive aspects of franchising is the potential for growth. But what does this look like in the context of low-cost franchises?
Additional Locations: Once you have one successful unit running, it's generally easier to open additional locations, leveraging the brand's established reputation.
Service Diversification: Some low-cost franchises allow you to expand your service offerings, tapping into new customer bases or markets.
Regional Development: In some cases, successful franchisees have the opportunity to become regional developers, essentially sub-franchising to bring in more units in a specific area.
Franchise Example
Amazon FBA Automation offers a unique low-cost franchising opportunity in the e-commerce sector, leveraging Amazon's established platform to provide entrepreneurs with a scalable and automated business model.
Industry Trends in Low-Cost Franchising
Keeping an eye on industry trends can provide you with valuable insights into where low-cost franchising is headed.
Health and Wellness: With increasing focus on personal well-being, low-cost franchises in fitness, nutrition, and mental wellness are gaining traction.
Remote Work Solutions: The rise of remote work has opened doors for home-based and virtual office franchises.
Sustainability: As sustainability becomes a consumer priority, franchises that offer eco-friendly solutions are on the rise.
Technology: Tech-based franchises, especially those focused on software solutions and digital marketing, are increasingly popular, given their lower overhead costs.
FAQ Section
In this section, we address some of the frequently asked questions about low-cost franchising to provide you with quick insights.
Q: What kind of support can I expect from a low-cost franchisor?
A: Support varies among franchisors, but it's generally more limited compared to higher-cost franchises. Expect basic training and possibly some marketing materials, but be prepared to handle many aspects of the business yourself.
Q: Are low-cost franchises only for first-time entrepreneurs?
A: No, low-cost franchises are suitable for both newcomers and seasoned business owners looking for a new venture that doesn't require a hefty initial investment.
Q: Is a home-based franchise the same as a low-cost franchise?
A: Not necessarily. While many home-based franchises are low-cost, some may require significant investment in equipment or licensing.
Conclusion
Low-cost franchising presents a unique opportunity for aspiring entrepreneurs to enter the business world without the daunting financial commitment often associated with traditional franchises. While the entry costs are generally lower, it's important to consider all financial aspects, including ongoing fees and hidden costs. Weigh the pros and cons carefully to determine if this path aligns with your entrepreneurial vision and lifestyle.
Whether you're a first-time business owner or looking to expand your entrepreneurial journey, low-cost franchising offers a range of options to fit different needs and aspirations. Just remember, every franchise opportunity—low-cost or not—requires due diligence and thoughtful consideration.
See All Low Cost Franchises
As of 2016, there's an estimated 800,000 franchise establishments operating in the U.S.

SOURCE:
SOURCE: International Franchise Association; PwC

It's estimated that franchises have employed 8.9 million people in 2016

SOURCE:
SOURCE: International Franchise Association; PwC

The estimated economic output of U.S. franchise establishments was $868 billion in 2016

SOURCE:
SOURCE: International Franchise Association; PwC

Almost 30% of all requests made at Franchise Gator are for lower investment franchises

SOURCE:
SOURCE: Franchise Gator
Types of Low Cost Franchises
Low-cost franchises offer a diverse range of opportunities for entrepreneurs on a budget. From vending machine franchises that require minimal supervision to medical billing services that can be operated from home, the options are plentiful. Consulting franchises cater to those with specialized expertise, while cleaning services provide flexibility in work location. Pet care franchises tap into the booming pet industry, and e-commerce franchises capitalize on the rise of online shopping, eliminating the need for a physical storefront.

We will build, manage, & scale a 100% done-for-you Amazon FBA E-Commerce business. Giving you truly hands-free passive income. Powered by a 100% money-back guarantee. Our company utilizes partnerships with established brands,…
40k Minimum Cash Required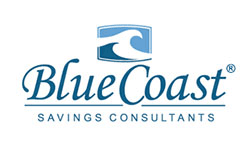 There is NO better business model that is designed to excel in inflation, recession, and uncertain times. We help you create the ultimate MONTHLY cash flow for years by helping companies save money when they need it. Buy a…
50k Minimum Cash Required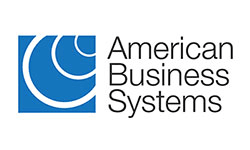 American Business Systems has been America's Leader in Medical Billing with Unparalleled Training, and Support for over 25 years. $100k Potential working from anywhere, full-time or part-time. Learn more about this…
28,990 Minimum Cash Required

We build and scale Amazon businesses for our clients by helping automate all inventory management tasks, keeping account health in great condition, inventory monitoring, 24/7 customer service, and helping to automate any and…
40k Minimum Cash Required

Work From Home Opportunity! COVID & the Impending RECESSION = Roughly 11 million houses hit the market for pennies on the dollar! Now is the best time to invest since the housing crash of 2008 which created more millionaires…
30k Minimum Cash Required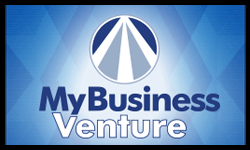 My Business Venture gives you the ability to start an online business from your home. We provide you access up to 1 million products & you chose up to 2,000 you want to feature on your website! MBV's 10% Price Guarantee on…
3,995 Minimum Cash Required
Why Consider a Low Cost Franchise?
Investing in a low-cost franchise in 2023 offers a low-risk entry into entrepreneurship. With minimal startup costs, you can achieve quicker ROI while still benefiting from an established brand and support system. This makes it an ideal choice for those looking to diversify their business ventures without heavy financial commitments.