Exploring Potential: An In-Depth Look into Home Services Franchising
In a world propelled by the relentless pursuit of convenience and efficiency, the realm of home services franchising has emerged as a beacon of entrepreneurial opportunity. As modern-day consumers continue to prioritize ease, comfort, and quality in their domestic lives, the demand for home-based services ranging from cleaning, maintenance, landscaping, pest control, and beyond, has skyrocketed. This burgeoning demand, coupled with a consumer market that is increasingly predisposed to trust well-established brands, sets a fertile ground for aspiring entrepreneurs to delve into home services franchising.
The tangible impact of recent global events, such as the COVID-19 pandemic, has further underscored the indispensable nature of home services. As individuals spent more time at home, the necessity for a comfortable, well-maintained living environment became glaringly apparent, driving a surge in demand for home service franchises capable of meeting these needs amidst unprecedented circumstances.
The Landscape of Home Services Franchising
The home services sector is a diverse and expansive field, encapsulating a multitude of services aimed at making life easier and more comfortable for consumers. This sector has seen a surge of franchising opportunities, each catering to a specific niche within the broader home services market. Here's a closer look at some of the prominent sectors within home services franchising:
Cleaning Services:
The cleaning services sector is one of the pillars of home services franchising. With busy schedules and a growing preference for outsourcing household chores, the demand for professional cleaning services has seen a consistent rise. Franchises in this domain offer a range of services including regular cleaning, deep cleaning, and specialized sanitation services.
Maintenance Services:
Maintenance services cover a broad spectrum including plumbing, electrical work, carpentry, and general home repairs. The appeal of a one-stop solution for a variety of maintenance needs is a significant draw for consumers, creating a robust market for franchises offering comprehensive maintenance solutions.
Example: Mr. Handyman is recognized as a reputable maintenance franchise, offering a range of home maintenance, repair, and improvement solutions.
Landscaping and Lawn Care Services:
The desire for aesthetically pleasing and well-maintained outdoor spaces drives the demand for landscaping and lawn care services. Franchises in this sector provide services ranging from lawn maintenance and landscape design to pest control and seasonal yard work.
Example: The Grounds Guys is a well-regarded franchising opportunity in the landscaping and lawn care sector, known for its professional, comprehensive services and customer-centric approach.
Pest Control Services:
The necessity for a comfortable and pest-free living environment underpins the demand for pest control services. Franchises in this sector offer essential services that contribute to the comfort, safety, and well-being of both residential and commercial spaces.
Example: Mosquito Joe is a trusted franchise known for its effective pest control services, helping create comfortable and mosquito-free outdoor spaces for homeowners.
Technology's Role:
The infusion of technology has significantly enhanced the operational efficiency and customer experience in the home services franchising landscape. Online booking and payment systems, customer feedback platforms, and modernized service delivery methods have streamlined operations and bolstered customer satisfaction.
The diversified nature of the home services franchising sector, complemented by the evolving technological landscape, presents a myriad of opportunities for aspiring entrepreneurs. Each sector within this landscape has its unique set of advantages, challenges, and market dynamics, offering a rich tapestry of entrepreneurial avenues.
Advantages of Home Services Franchising
Lower Operational Costs:
One of the salient advantages of home services franchising is the relatively lower operational costs compared to traditional brick-and-mortar franchises. The lack of a physical storefront significantly reduces overhead expenses such as rent, utilities, and in-store staff. This lean operational model allows for a quicker break-even and potentially higher profit margins.
Flexibility and Scalability:
Home services franchising offers a level of flexibility and scalability that is often hard to match in other business models. The ability to manage operations remotely and scale the business in response to market demand presents a compelling advantage. Moreover, the operational model can often be easily replicated, allowing for multi-unit ownership and geographic expansion.
Customer Loyalty and Recurring Revenue:
The nature of home services often leads to long-term customer relationships. Regular maintenance schedules, for instance, create a steady stream of income and a loyal customer base. This recurring revenue model can provide a level of financial stability, which is particularly appealing in the often unpredictable entrepreneurial landscape.
Home Services Industry Statistics:
The U.S. home services market is projected to grow by approximately 10% in 2023, making it a $657 billion market. This growth comes despite various macro-economic challenges, showcasing the resilience and demand within the home services sector​.
The digital footprint of home services is growing, with mobile searches for home services-related terms like "HVAC repair," "landscaping near me," "plumbers near me," and "roofing companies" on the rise year-over-year. This trend emphasizes the importance of digital marketing and online presence for home services franchises.
Challenges and Solutions
Competition:
The lucrative home services sector attracts a plethora of players, making competition fierce. Standing out requires a blend of exceptional service, competitive pricing, and effective marketing strategies.
Quality Control:
Ensuring consistent quality is a perennial challenge. Robust training programs, standardized operating procedures, and regular quality audits can be instrumental in maintaining high service standards.
Customer Satisfaction:
Customer satisfaction is pivotal in building a reputable brand. Addressing customer concerns promptly, ensuring transparency, and delivering on promises are key to fostering customer loyalty.
Regulatory Compliance:
Adhering to local and federal regulations is crucial. Franchises must stay updated on regulatory changes, ensuring compliance to avoid legal repercussions.
Getting Started with a Home Services Franchise
Research:
Embarking on a home services franchising venture necessitates thorough research. Understanding market dynamics, competition, and consumer preferences is paramount. Prospective franchisees should delve into various franchise options, scrutinize their business models, and assess the support provided by the franchisor.
Financial Assessment:
A meticulous financial assessment is crucial to ascertain the feasibility of the venture. This includes scrutinizing the initial investment, ongoing fees, and the expected return on investment (ROI). Evaluating different financing options and having a clear financial plan can significantly mitigate financial risks.
Training and Support:
Leveraging the training and support provided by the franchisor is essential for success. Comprehensive training programs, ongoing support, and access to proven marketing strategies can significantly shorten the learning curve and enhance operational efficiency.
The Future of Home Services Franchising
Emerging Technologies:
The advent of artificial intelligence (AI) and automation are poised to redefine service delivery in the home services franchising sector. Innovations like smart scheduling systems, autonomous service delivery, and AI-powered customer service are just a few examples of how technology can enhance efficiency and customer satisfaction.
Market Shifts:
Consumer preferences are continually evolving, and staying attuned to these shifts is crucial for sustained success. For instance, the growing emphasis on eco-friendliness and sustainability is driving demand for green home services. Embracing such market shifts and innovating accordingly can position a franchise for long-term success.
Conclusion
The realm of home services franchising offers a fertile ground for entrepreneurial endeavors. The combination of established brand recognition, a growing market demand, and the robust support structure inherent in franchising sets a promising stage for aspiring entrepreneurs. As the home services market continues to evolve, bolstered by technological advancements and shifting consumer preferences, the opportunities for creating a successful, sustainable franchise business are abundant. This dynamic sector beckons enterprising individuals to explore the myriad opportunities awaiting in the vibrant world of home services franchising.
See All Home Services Franchises
Homeowner improvements amounted to approximately 192 billion U.S. dollars in 2013

SOURCE:
SOURCE: Joint Center for Housing Studies; US Department of Commerce

Women are expected to account for 51% of the increase in labor force growth between 2008 & 2018

SOURCE:
SOURCE: U.S. Department of Labor

In 2015, average per owner home improvement spending in the U.S. was approximately $2,800

SOURCE:
SOURCE: Joint Center for Housing Studies
Types of Home Services
There is no shortage of choices when it comes to staring a home services business. House painting, cleaning services, lawn care, moving services, pest control, handyman services, alarm and security systems... the list goes on and on. And, many home services businesses can be run from home providing lower start-up and overhead costs. You're sure to find a franchise that fits your skills and budget.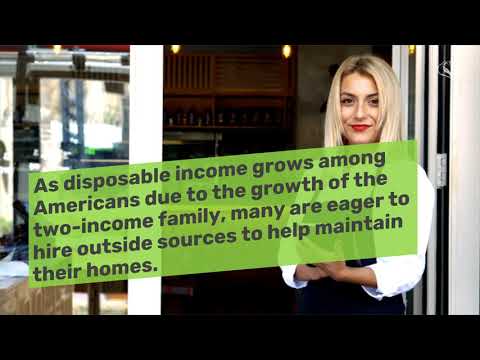 Founded in 2011, That 1 Painter is a professional painting services company providing 18 different services. We uphold unmatched standards of workmanship that are certain to deliver the most excellent quality… and generate…
50k Minimum Cash Required

Build a Better Community with a Turnkey Opportunity. Join the largest network of hemp extract retail owners worldwide and enjoy the perks of owning your own successful business while making a difference through partnerships,…
75k Minimum Cash Required

Are You Hunting For The Extraordinary? Mosquito Hunters Business Ownership Is Within Reach. Outdoor pest control is experiencing lightning fast growth and Mosquito Hunters franchise owners are buzzing with excitement. We are…
60k Minimum Cash Required

Dryer Vent Wizard is an award-winning dryer vent cleaning franchise, but you don't have to touch lint to be an owner. Franchisees benefit from a recession-resilient ownership model with corporate support, protected…
50k Minimum Cash Required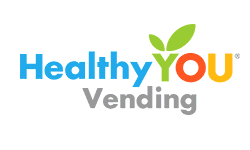 For the last 24 years, HealthyYOU Vending has offered franchise-level support with NO royalties or other ongoing fees. New business owners can start part time and keep their job & benefits. Completely flexible schedule with…
60k Minimum Cash Required

Restoration1 is a unique opportunity providing a wide array of emergency mitigation, restoration, and reconstruction services. These services are always in high demand and are a necessity, so they are never affected by the…
50k Minimum Cash Required