Travel Franchise Opportunities
Everyone needs to get away now and then so why not build a business around helping people do just that? As the economy continues to rebound, more and more Americans are spending on travel making the travel agency business a lucrative opportunity for prospective business owners. Help others create memories for a lifetime by planning their dream vacations, even from the comfort of your own home!
See All Travel Franchises
In 2015, Americans spent $814 billion on domestic travel; Projected to increase to $970B by 2020

SOURCE:
SOURCE: BEA; US Department of Commerce; US Travel Assoc

In 2015, the revenue of the hotel industry in the U.S. reached nearly $190 billion

SOURCE:
SOURCE: STR Global; hotelnewsnow.com

Between 2012 and 2016, Americans using a travel agent spent an average of $10,314 on travel

SOURCE:
SOURCE: Travel Weekly; Warren Weiss
Types of Travel, Hotel & Cruise Franchises
Help clients plan their vacations with a travel or cruise agency many of which allow you to run your business right from the comfort of your home. Assist travelers in the planning of a dream vacation while you enjoy the flexibility of working on your own schedule. Or settle into a hotel and lodging franchise which will always be in demand as people travel for both work and pleasure.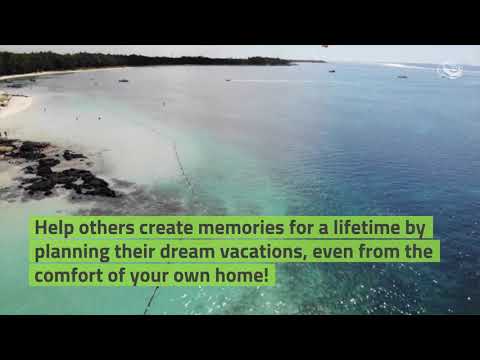 Own a piece of the most powerful brand in travel! Expedia Cruises is a full-service leisure travel agency anchored by our deeply passionate expertise for air, land, and sea vacations and backed by the most powerful travel…
100k Minimum Cash Required

This is NOT a franchise or business opportunity. This is a service offered to those seeking to purchase a franchise or business using their retirement funds without having to pay the taxes and penalties. You can purchase a…
30k Minimum Cash Required

The HugeUC Affiliate Program provides you with the opportunity to own your own business in the Telecom Industry, offering state-of-the-art cloud-based phone systems to small and large businesses. Work from home or office, no…
25k Minimum Cash Required

If you are looking to own a business and have a minimum of $30,000 in liquid available cash, let us help you in deciding which business offers more reliability & profit than another. We are the bridge that will connect you to…
30k Minimum Cash Required

NO FEE FOR OUR SERVICES!  As the 2020 Franchisee of the Year out of 500 units, I know first-hand how important it is to buy a franchise that aligns with your values—in business and in life. With thousands of franchises to…
50k Minimum Cash Required

Charles Stovall is Your Franchise Friend! Your journey to franchise ownership starts here with expertise, insight and inside knowledge. Our services help you find a top franchise, change careers and create your own success…
100k Minimum Cash Required
Why a Travel or Lodging Franchise?
The travel industry is booming! Spending on both domestic and international travel is at all time high from over the past 15 years. Plus many travel franchise opportunities often have lower start-up costs and allow you to run your business right from your home. Why wait? Become your own boss and sail into success with a travel or lodging franchise.