Food Franchises For Sale
The COVID-19 pandemic might have brought about a new normal, but it doesn't change the fact that everyone has to eat! With restaurants now forced to limit seating, more choices are necessary to meet the demand for dine-in options. By investing in a restaurant, you'll have the opportunity to provide folks with another food option, whether safe dine-in services or takeout for busy people juggling work and life now more than ever.
However, research is vital before you take the leap. Reviewing new requirements for food franchises is a must for long-term success, as well as any changes to how eateries function in the current environment.
See All Food-Related Franchises
So far in 2020, orders placed for takeout food have increased by 33%.

SOURCE:
SOURCE: Restaurant Business

Since the beginning of 2020, 51% of people have downloaded an app for ordering food.

SOURCE:
SOURCE: Bluedot

Makes up about 32% of all franchise establishments in the U.S. and employs over 5 million people

SOURCE:
SOURCE: Franchise Business Economic Outlook for 2016

McDonald's is the most valuable fast food franchise with a value of approximately $22.04 billion

SOURCE:
SOURCE: Statista
Types of Food Franchises
One thing that hasn't been altered by the pandemic is the appetite (pun intended) for plenty of food and restaurant options. Whether you're looking for a way to provide succulent barbecue options, fast food for busy parents, or a fine Italian meal, there are franchises that offer you those opportunities. If you love a sweet treat, there are plenty of ice cream, smoothie, or frozen yogurt franchises that you can investigate as business opportunities.
When you have settled on the type of experience you want to bring to your customers, there is undoubtedly a food franchise that will work for you.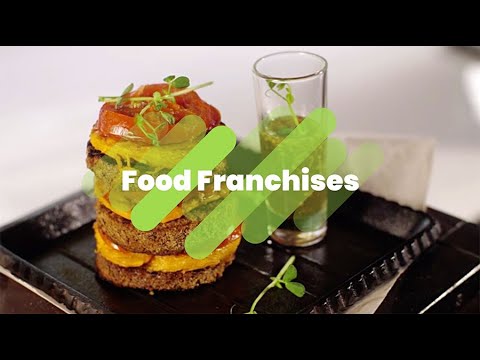 A professional company with 23 years of experience offering investors an opportunity building a business in the expanding, worthwhile and respected space of health and wellness offerings. HealthyYOU Vendingblends an…
60k Minimum Cash Required

Over the years millions of happy consumers have enjoyed the TCBY and Mrs. Fields brands, earning both the icon status. So, for us, joining the two brands makes perfect sense. Through our Dual Branding Concept franchisees can…
100k Minimum Cash Required

With a nationally recognized brand, comprehensive training, ongoing support and a product that is loved by people of all ages, it's easy to see why owning a Bruster's Real Ice Cream franchise can be the best…
150k Minimum Cash Required

The Brass Tap is an upscale beer bar that offers 40-60 different craft beers on tap, more than 300 varieties of imports, and local craft beers. We are constantly searching for the best beers from all regions around the world,…
250k Minimum Cash Required

Crave is searching for franchise partners in the U.S. At Crave we offer BBQ, Hot Dogs, sides and Self Serve Beer. We are one of the fastest growing bbq franchises, winner of best southern BBQ franchise, and expanding rapidly.…
50k Minimum Cash Required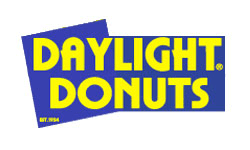 Donuts are one of the most profitable food items in the nation! In addition, the Daylight Signature Coffee and beverage program generates significant dollars to the bottom line. You do not pay a franchise percentage or even…
100k Minimum Cash Required