Embracing the Future: The Irresistible Advantages of Food Franchising in 2023
The fascinating world of food franchises has enticed countless franchisees, and as we step into the year 2023, this sector promises an exciting and mouth-watering adventure for aspiring business owners. A food franchise offers an irresistible recipe for success, with minimized risks and instant brand recognition, ensuring a comprehensive guide to both financial prosperity and personal fulfillment.
In a world where delectable delights meet entrepreneurial dreams, the allure of owning a food franchise in 2023 beckons you to embark on an exhilarating adventure. Imagine serving eager customers and cultivating an unforgettable dining experience—all while benefiting from the unwavering support of a successful franchise system. The captivating world of food franchises awaits, ready to offer you an exciting pathway to triumph and a taste of unprecedented fulfillment.
Embrace the Power of Established Brand Recognition
One of the most compelling reasons to consider owning a food franchise in 2023 is the unparalleled advantage of immediate brand recognition. When you join a well-known franchise, you gain access to a loyal customer base that already loves and trusts the brand. This means you can skip the arduous process of building brand awareness from scratch and instead dive right into a market that's already familiar with and fond of the franchise's offerings. As a result, you'll experience increased foot traffic and customer loyalty, giving your business a head start toward prosperity.
Benefit from a Proven Business Model for Food Franchises
Starting a new food business from the ground up can be a daunting and risky endeavor. Fortunately, investing in a food franchise allows you to tap into a proven and finely tuned business model. Franchisors have spent years perfecting their operations and systems, fine-tuning their menus, and streamlining their processes to ensure maximum efficiency and profitability. As a franchisee, you'll receive comprehensive training and ongoing support to equip you with the skills and knowledge necessary to run your franchise smoothly and successfully. This established business model eliminates much of the uncertainty and trial-and-error associated with starting an independent venture.
Example: Subway, a highly successful sandwich franchise, has perfected its operations, ensuring consistency in taste and service across all its locations. By becoming a franchisee, you'll have access to their time-tested recipes and operational expertise, giving you a head start towards building a thriving sandwich empire.
Adopt Sustainable Practices for a Responsible and Profitable Business
Sustainability is more than a buzzword in the modern business landscape—it's a necessity. Consumers today are more informed and conscious about their choices, favoring businesses that prioritize sustainable and ethical practices. As a food franchise owner, you have the opportunity to streamline your operations for sustainability, reducing waste, sourcing locally, and making the most of resources. By implementing sustainable strategies, you not only contribute to a healthier planet, but you also increase your brand's appeal to eco-conscious customers, fostering loyalty and enhancing your bottom line.
Example: Chipotle Mexican Grill, a popular fast-casual restaurant franchise, has been a pioneer in sourcing ingredients from local suppliers and promoting ethical farming practices. By partnering with farmers who prioritize sustainable agriculture, Chipotle not only ensures the quality and freshness of their menu but also supports environmentally-friendly practices in the food industry.
Minimize Risks for Maximum Rewards in the Food Franchise Industry
Venturing into the food industry carries inherent risks, but owning a food franchise can significantly minimize these uncertainties. As part of a well-established franchise, you'll benefit from the support and guidance of the franchisor. They will be there to assist you every step of the way, offering expertise and resources to help navigate any challenges that may arise. Moreover, the power of collective bargaining within the franchise network allows you to access economies of scale, resulting in reduced costs for ingredients, supplies, and marketing efforts. This financial advantage contributes to higher profit margins and a more secure investment overall.
Example: McDonald's, a global fast-food franchise, negotiates bulk ingredient purchases for its franchisees, resulting in significant cost savings and increased profitability. By benefitting from the collective purchasing power of the franchise, you'll witness your profits soar to new heights.
Capitalize on Technology to Meet Consumers' Changing Dining Preferences
The rapid evolution of technology is transforming the way consumers dine. From mobile ordering and contactless payments to personalized recommendations and delivery tracking, tech innovations are enabling customers to enjoy food on their own terms. As a food franchisee, you have the golden opportunity to harness these advancements, offering convenience and personalization that delight your customers. Utilize online platforms for ordering and reservations, adopt CRM systems for personalized marketing, and integrate smart tech into your operations for improved efficiency. By staying tech-forward, you not only meet changing consumer preferences, but also streamline your processes, reduce costs, and boost profitability.
Example: Papa Murphy's Pizza, a tech-savvy pizza franchise, offers a user-friendly mobile app for easy online ordering and delivery, providing customers with a convenient and efficient dining experience. By embracing technology, Papa Murphy's Pizza has expanded its customer base and solidified its position as a leading pizza destination.
Resilience in Times of Change
The food industry has proven its resilience, even in the face of challenging times. Throughout history, people have sought comfort and joy in food, turning to restaurants and food establishments for a sense of normalcy and connection. Despite economic fluctuations and societal changes, the demand for quality food and dining experiences remains constant. As the world adapts to new norms and consumer preferences evolve, food franchises have demonstrated their ability to pivot and innovate, ensuring they remain relevant and sought-after even in uncertain times.
Diverse and Expanding Consumer Base
Another alluring aspect of the food industry is its universal appeal. People from different cultures, backgrounds, and age groups share a common bond through their love for good food. Food franchises cater to a diverse consumer base, offering a wide range of cuisines and dining concepts to suit various tastes and preferences. Moreover, the food industry continuously evolves to meet the changing demands of modern consumers, including the rise in health-conscious eating, sustainable practices, and innovative culinary trends. As a result, food franchises can attract a broad and expanding audience, ensuring a steady flow of customers and potential for growth.
Expanding Menus for Taste-Driven Success
In the vibrant world of food franchising, flexibility to cater to consumer tastes can be a significant game-changer. As a franchisee, you have a unique opportunity to capitalize on this adaptability and drive your franchise's success.
While the core menu, grounded in the brand's identity, stays consistent, there's room for adjustments that echo local preferences. Your insights into your community's culinary tastes can guide the introduction of dishes, variations, or specials that resonate with your customer base.
Continuous Support and Training for Food Franchise Owners
As you step into the world of food franchises, you won't be left to navigate the journey alone. Franchisors understand that your success is their success, and they are committed to providing continuous support and training to ensure your franchise thrives. From initial setup and grand opening assistance to ongoing marketing and operational support, you'll have a wealth of resources at your disposal. The franchisor's dedication to your success extends to staying up-to-date with the latest industry trends, consumer preferences, and innovative technologies. This knowledge transfer equips you with a competitive advantage, enabling you to make informed decisions that positively impact your franchise's growth and profitability.
Beyond the obvious benefits, being a food franchisee offers a unique set of perks that enrich your entrepreneurial journey:
Collective Wisdom: As a franchisee, you can tap into the collective expertise within the franchise network. This pool of insights aids in navigating challenges, spurring continuous improvement.
Local Impact: A franchisee can meaningfully contribute to the local community, whether through brand-led initiatives, sponsoring local events, or providing employment opportunities.
Marketing Advantage: Franchisees benefit from national advertising campaigns and impactful marketing strategies that amplify customer engagement.
Adapting to Trends: Franchisors equip you to stay abreast of industry trends, from technological advancements to food innovations, ensuring you remain competitive.
Financial Accessibility: Franchises' lower risk profile often makes securing financing for starting or growing your business easier.
Streamlined Supply Chain: Being part of a franchise means access to established supplier relationships, ensuring a consistent, cost-effective supply of quality ingredients.
These unique advantages of being a franchisee set you on a path to success. Immerse yourself in this rewarding venture and experience the unique perks of food franchising.
Embrace the Future of Food Franchising
Owning a food franchise in 2023 offers a thrilling journey that combines business success with personal fulfillment. It allows you to bring joy to people through delicious food, create employment opportunities within your community, and contribute positively to the environment. With robust support, established brand recognition, a proven business model, and a diverse and growing consumer base, your food franchise is poised for success.
By catering to evolving consumer tastes, adopting sustainable practices, and capitalizing on technological advancements, you can ensure your franchise stays ahead of the curve. Seize the opportunity that awaits in the world of food franchises. Embrace the flavors of success, the joy of entrepreneurship, and the excitement of a rewarding journey. Let the year 2023 be the start of your culinary legacy, a celebration of artistry and entrepreneurial triumph!
See All Food-Related Franchises
So far in 2020, orders placed for takeout food have increased by 33%.

SOURCE:
SOURCE: Restaurant Business

Since the beginning of 2020, 51% of people have downloaded an app for ordering food.

SOURCE:
SOURCE: Bluedot

Makes up about 32% of all franchise establishments in the U.S. and employs over 5 million people

SOURCE:
SOURCE: Franchise Business Economic Outlook for 2016

McDonald's is the most valuable fast food franchise with a value of approximately $22.04 billion

SOURCE:
SOURCE: Statista
Types of Food Franchises
One thing that hasn't been altered by the pandemic is the appetite (pun intended) for plenty of food and restaurant options. Whether you're looking for a way to provide succulent barbecue options, fast food for busy parents, or a fine Italian meal, there are franchises that offer you those opportunities. If you love a sweet treat, there are plenty of ice cream, smoothie, or frozen yogurt franchises that you can investigate as business opportunities.
When you have settled on the type of experience you want to bring to your customers, there is undoubtedly a food franchise that will work for you.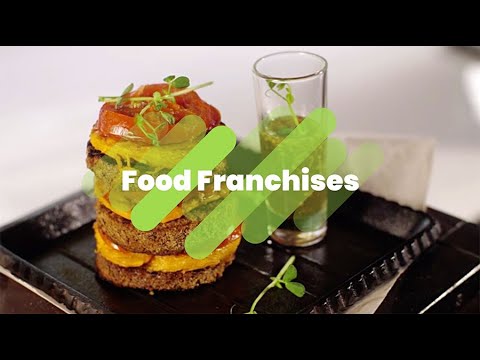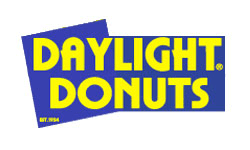 Donuts are one of the most profitable food items in the nation! In addition, the Daylight Signature Coffee and beverage program generates significant dollars to the bottom line. You do not pay a franchise percentage or even…
100k Minimum Cash Required

The Brass Tap is an upscale beer bar that offers 40-60 different craft beers on tap, more than 300 varieties of imports, and local craft beers. We are constantly searching for the best beers from all regions around the world,…
250k Minimum Cash Required

The "Way Fresher, Way Better" Business - Get Your Future Rolling! Own a Barberitos franchise because eating with us just isn't enough. Barberitos has been serving deliciously fresh food with superior customer service…
100k Minimum Cash Required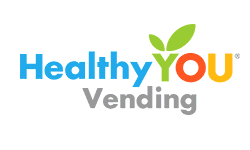 For the last 24 years, HealthyYOU Vending has offered franchise-level support with NO royalties or other ongoing fees. New business owners can start part time and keep their job & benefits. Completely flexible schedule with…
60k Minimum Cash Required

Over the years millions of happy consumers have enjoyed the TCBY and Mrs. Fields brands, earning both the icon status. So, for us, joining the two brands makes perfect sense. Through our Dual Branding Concept franchisees can…
100k Minimum Cash Required

Join one of the fastest-growing, most simple-to-run healthy fast-casual restaurants. Generate strong revenues while nourishing your community!
150k Minimum Cash Required