Hot Dog Business Franchises
The reasons that Americans love hot dogs are as numerous as the toppings they put on their frankfurters. Investing in a hot dog franchise is a great way to take part in this classic, American food. Whether it's kids or adults, people who eat them plain or loaded with toppings, hot dogs appeal to a broad demographic and offer a fun and exciting business opportunity for the right entrepreneur. Capture your own part of the American experience when you open a hot dog franchise business in your community.
View Hot Dog Franchises
251.94 million Americans consumed frankfurters and hot dogs in 2016.

SOURCE:
SOURCE: Experian

Americans eat about 70 hot dogs per person each year.

SOURCE:
SOURCE: The Nat'l Hot Dog & Sausage Council

Hot dogs are served in 95% of homes in the United States.

SOURCE:
SOURCE: The Nat'l Hot Dog & Sausage Council

15% of hot dogs are purchased from street vendors and 9% are purchased at ballparks.

SOURCE:
SOURCE: Heartland Buffalo Company
Types of Hot Dog Business Franchises
While it is believed that the first frankfurter was developed in Germany more than 500 years ago, Americans have made the food uniquely their own. Maybe it is the hot dog's association with baseball that has so endeared it to Americans. Whatever the reason, entrepreneurs interested in opening their own hot dog franchises have a wealth of flavors, styles and toppings to consider. From franchises that offer regional variations to those that try to invent something new, what you pick will depend on what you think local tastes are craving the most.
Why Buy a Hot Dog Business Franchise
A hot dog franchise can be a great business for an entrepreneur interested in an industry with low overhead that is easy to get up and running quickly. From starting out small with a hot dog cart to establishing a storefront restaurant franchise location, what you select is up to you and the amount you are willing to invest. A hot dog franchise is an all-American way for you to achieve being your own boss in a fun and delicious environment.

Our objective is to make healthy eating accessible, simple, and delicious. We offer a unique menu consisting of gourmet toast, cold-pressed juice, smoothies, smoothie bowls, cafe-style coffee, and nitro cold brew coffee. At…
200k Minimum Cash Required

The Frutta Bowls dream started as a local idea with two locations. It has since grown into a nationwide concept, continuing to positively affect many lives along the way. Frutta Bowls sets itself apart by our commitment to…
100k Minimum Cash Required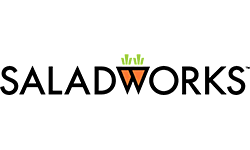 Saladworks leads the exploding fast-casual salad space, with nine consecutive quarters of positive same-store sales growth through 2017. America's original entrée salad destination opened in 1986, and today consumers…
100k Minimum Cash Required

WE'RE A ONE-OF-A-KIND ASIAN FUSION BURRITO AND BOWL CONCEPT.Roll On In is a fresh and fast-casual restaurant serving simple, fun, and unique Asian dishes with a tex-mex twist. We offer a menu that explores the edge of…
100k Minimum Cash Required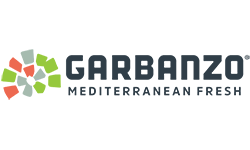 GARBANZO is on a mission to make scratch-made Mediterranean cuisine a mainstream favorite across the United States. Learn more about the costs, benefits, and available locations today!
100k Minimum Cash Required

Our mission at Lean Kitchen is to save consumers time & money by providing healthy, prepared meals that are delicious. We offer chef driven meals that are made from scratch, packed with protein and have the nutrition facts &…
70k Minimum Cash Required