Fitness Franchises For Sale
Are you pumped up about fitness? Nuts about health? Big on "beauty"? Consider owning a business that allows you to share your passion. Health, fitness and beauty franchises can meet the growing demand of helping others live a healthy - and beautiful - lifestyle. From gyms to personal training, spas to hair stylists, nails to tanning salons, health and fitness opportunities are a great way to tap into a lucrative market. In addition, by providing a personal service you can feel good knowing you're making a difference in how people feel about themselves.
See All Health Franchises
Revenue of health clubs in the U.S. grew from 11.6 billion in 2000 to 25.8 billion in 2015
In 2015, U.S. fitness centers had a total membership of 55 million
There are approximately 36,180 U.S. Health Clubs in 2016, up 4.8% over 2015
Types of Health & Beauty Franchises
These opportunities cover a wide array of options. You can own that fitness club you've always wanted, or become a personal trainer and help others meet their fitness goals. Looking for something less physical? Provide healthy on-the-go snack options through a health food vending business. From health clubs to martial arts studios to swim schools, hair salons to nail parlors, there's a beauty and fitness opportunity that may be right for you.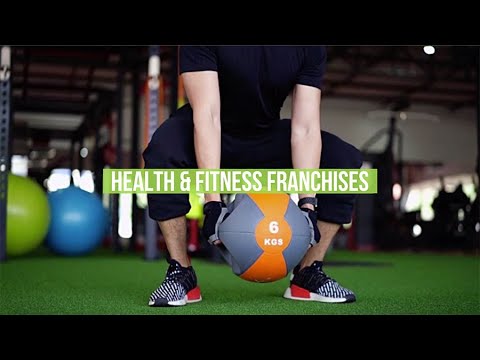 Our mission at Lean Kitchen is to save consumers time & money by providing healthy, prepared meals that are delicious. We offer chef driven meals that are made from scratch, packed with protein and have the nutrition facts &…
70k Minimum Cash Required
medspa810 is truly different. We offer our clients a carefully curated set of popular, non-invasive aesthetic services to help them look and feel their best. Be your own kind of remarkable as the owner of a business in an…
250k Minimum Cash Required
The DRIPBaR is focused on helping people obtain their best health using advances in intravenous therapies. Our dedication to cutting edge treatments, commitment to community, and the excellence of our experts lead our drive…
100k Minimum Cash Required
The MY SALON Suite franchise opportunity is perfect for entrepreneurially-minded individuals who want to either grow their current business portfolios or explore franchising as a business option. MY SALON Suite Franchise…
300k Minimum Cash Required
With a modern, hybrid approach to fitness that includes in-person training and on-demand workouts through our mobile app, 9Round offers the BEST kickboxing fitness franchise for the future.
50k Minimum Cash Required
Join the largest network of CBD brick and mortar stores. Enjoy the perks of owning your own successful business while also making a difference through partnerships, community, education, experience, and only the highest…
70k Minimum Cash Required