Navigating the Road to Success: A Comprehensive Guide to Automotive Franchises
The Fast Lane to Entrepreneurial Success
Welcome to your comprehensive guide to automotive franchises, a sector that offers a wealth of opportunities for entrepreneurial growth and success. The automotive industry, a cornerstone of the global economy, continues to evolve and adapt to changing consumer needs and technological advancements. This dynamism, coupled with the robust structure and support of the franchise model, makes automotive franchises an attractive investment opportunity. This guide is designed to provide you with key insights, data, and factors to consider as you embark on your journey as an automotive franchisee.
The Automotive Franchise Landscape: A Path to Entrepreneurial Success
Automotive franchises have carved out a significant niche within the global franchise landscape, offering a wide range of services that cater to every aspect of the automotive industry. This includes everything from car repair and maintenance, to the sale of auto parts, car washes, and much more.
As it stands, the global automotive aftermarket industry is on an upward trajectory, and is expected to reach an astounding $519.2 billion by 2027. For prospective franchisees eyeing the sector, the opportunity for investment and growth is very real, and the potential for success is significant.
The Benefits of Being an Automotive Franchisee: A Deep Dive
The decision to become an automotive franchisee is a decision to leverage numerous advantages that come with franchising in this robust industry.
Proven Business Model: Choosing to invest in a franchise offers the distinct advantage of operating within a proven, successful business framework. This majorly mitigates the risks inherent to launching a standalone business. As a franchisee, you're privileged to utilize a system that has been rigorously tested and shown to be effective. Specifically, buying into franchises such as Carquest Auto Parts can be an excellent decision, considering their established reputation and success in the auto parts industry.
Brand Recognition: Investing in an automotive franchise transcends merely owning a business; it's about being part of a brand that customers recognize, trust, and depend on. This association can serve as a powerful competitive edge, helping to draw in customers from the get-go. Notably, investing in franchises like HHO Carbon Clean Systems can prove particularly beneficial, given their proven track record and innovative solutions in the automotive industry.
Purchasing Power: As part of a larger network, franchisees often benefit from the franchisor's purchasing power. This can result in lower costs for inventory and supplies, which can help improve your bottom line.
Robust Franchise Support: Top automotive franchises take pride in offering robust support in terms of training, marketing and operations. Their goal is to ensure the success of each franchisee, every step of the way.
Network of Peers: When you invest in a franchise, you're joining a network of peers who are facing the same challenges and opportunities. This can provide valuable opportunities for learning, networking, and support.
Exciting Opportunities with Automotive Franchises: Key Aspects to Explore
Investing in a franchise is an exhilarating journey, and it's vital to explore several key aspects before setting off on this adventure:
Strong Market Demand: Automotive franchises typically operate in markets with strong demand for their services. Conducting a thorough market analysis can reveal the abundance of opportunities that await.
Growing Franchise Sector: The franchise sector plays a significant role in the U.S. economy, representing 2.5% of every dollar spent in 2021. This is no small feat. These figures underscore the strength and potential of the franchise model.
Industry Resilience: The automotive industry has proven its resilience time and time again. Despite economic fluctuations and changing market conditions, the need for automotive services remains consistent.
Remember, your success as a franchisee can be greatly influenced by the amount of research and planning you do upfront. Making an informed decision will put you on the path to potential success in the thriving automotive franchise industry.
Data-Driven Insights: The Power of the Automotive Franchise Industry
The automotive franchise industry isn't just robust; it's backed by compelling data and trends that showcase its potential. Let's explore some key data points:
The global automotive aftermarket industry is expected to reach $519.2 billion by 2027, showcasing the huge market potential.
The U.S. automotive repair and maintenance services market, valued at USD 115.6 billion in 2020, is projected to grow at a compound annual growth rate of 3.8% from 2021 to 2028, indicating steady demand for these services.
The franchise sector represents 2.5% of every dollar spent in the U.S. economy, indicating its significant economic impact. In 2021, there were approximately 780,188 franchise establishments in the U.S., and the GDP of the franchise sector was projected to rise by 6.1% to $495 billion. This underscores the strength and growth of the franchise model.
These data points highlight the strength, resilience, and potential of the automotive franchise industry, making it a compelling choice for prospective franchisees.
Discover Top Automotive Franchises: The Search for the Perfect Fit
We've done the heavy lifting for you and curated a selection of top-performing automotive franchises. Each one of these franchises offers a unique value proposition, a solid support structure, and a proven track record of success. Explore these opportunities and find the perfect fit for your entrepreneurial ambitions.
The world of automotive franchises is ripe with opportunities for growth, success, and long-term profitability. With evergreen demand, robust industry growth, and the support and structure of a proven franchise model, your journey as an automotive franchisee promises to be rewarding. The road to a thriving future in the automotive industry begins here. Let's embark on this exciting journey together, today!
See All Automotive Franchises
On average, there are 1.88 vehicles per U.S. household

SOURCE:
SOURCE: Statista

By 2020, 10% of auto aftermarket part sales, equal to $20 billion of transactions, will occur online

SOURCE:
SOURCE: Frost & Sullivan

The US auto aftermarket, a $296 billion industry in 2018, is projected to grow by 3.4% per year

SOURCE:
SOURCE: Automotive Aftermarket

There were 37,645 auto franchises in the United States at the end of 2017

SOURCE:
SOURCE: IHS Economics
Types of Auto Franchises
The average age of US cars on the road is nearly 12 years old, which means there's no shortage of demand for automobile services, including repairs, auto parts, and cosmetics according to the Bureau of Transportation.
As cars age, they need replacement parts and regular maintenance to keep them running. In the case of a car accident, vehicles often require repairs, insurance agents, and cosmetic adjustments. Other popular automotive franchise categories include car washes, custom paint jobs, and aftermarket updates like window tinting. And for those who don't like staying in one place, a mobile car detailing franchise is the perfect business opportunity.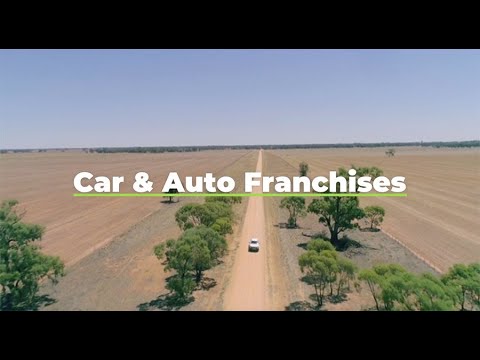 This is NOT a franchise or business opportunity. This is a service offered to those seeking to purchase a franchise or business using their retirement funds without having to pay the taxes and penalties. You can purchase a…
30k Minimum Cash Required

For over 15 years Brightway has supported entrepreneurs in opening their own independent insurance agencies. In fact, we originated the insurance franchise model and are one of the fastest-growing franchises in America.…
30k Minimum Cash Required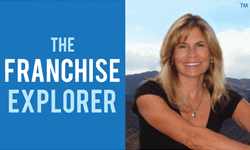 I offer a FREE assessment that tells you what type of franchise will suit you best. My clients need to be prepared to invest a minimum of $60,000 in a franchise.
60k Minimum Cash Required

If you are looking to own a business and have a minimum of $30,000 in liquid available cash, let us help you in deciding which business offers more reliability & profit than another. We are the bridge that will connect you to…
30k Minimum Cash Required