Car & Automotive Franchises For Sale
In the US, having a car isn't a luxury - it's a necessity. Even in the COVID-19 era, automobiles play an important role in the health of our economy. 95% of American households have a car, and there are 273.6 million vehicles on the road in the US right now. And all of those vehicles need to be cleaned, maintained, and repaired every year. From replacement parts and tires to collision repairs and auto accessories, there's a huge aftermarket in the auto franchise industry.
For all of these reasons and more, auto franchises are among the best businesses to invest in right now. Automobile servicing, parts, and repair are all in high demand, and by owning
See All Auto Franchises
On average, there are 1.88 vehicles per U.S. household
By 2020, 10% of auto aftermarket part sales, equal to $20 billion of transactions, will occur online
The US auto aftermarket, a $296 billion industry in 2018, is projected to grow by 3.4% per year
There were 37,645 auto franchises in the United States at the end of 2017
Types of Auto Franchises
The average age of US cars on the road is nearly 12 years old, which means there's no shortage of demand for automobile services, including repairs, auto parts, and cosmetics according to the Bureau of Transportation.
As cars age, they need replacement parts and regular maintenance to keep them running. In the case of a car accident, vehicles often require repairs, insurance agents, and cosmetic adjustments. Other popular automotive franchise categories include car washes, custom paint jobs, and aftermarket updates like window tinting. And for those who don't like staying in one place, a mobile car detailing franchise is the perfect business opportunity.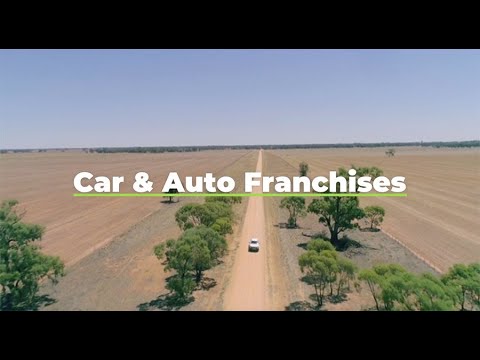 Are you looking for an elite program with a passion for entrepreneurship, a passion for Yes, and a passion for customers? We are committed to providing outstanding service to our customers, communities, and each other every…
100k Minimum Cash Required

Christian Brothers Automotive was founded in 1982 when founder and CEO Mark Carr recognized a clear void in the car repair industry: honest, trustworthy, and transparent relationships with customers. Our founding principle…
80k Minimum Cash Required

A PIRTEK franchise is a unique and outstanding opportunity. We boast more than 30 years of success, launching 400+ locations in markets spanning 23 countries. The comprehensive training and support PIRTEK USA franchisees…
60k Minimum Cash Required

The Flying Locksmiths (TFL) is a white-collar business management franchise opportunity (you're managing the business, not making service calls) in an industry that has been fragmented for decades with "Mom & Pop"…
70k Minimum Cash Required

Explore a recession-proof franchise with the unique benefit of a residual income stream. Brightway produces winning outcomes for franchisees and their customers by offering access to customized insurance solutions from a…
50k Minimum Cash Required

Over 30 years of consistent growth. Ongoing support. Multiple revenue streams. Whether you're looking into owning your very first store, or you're interested in adding to your existing franchise portfolio, Batteries Plus…
100k Minimum Cash Required