Staffing Franchise Opportunities
Are you interested in starting your own Personnel & Staffing business? Whether you have experience working in human resources or just enjoy working with people, a staffing business is a first rate franchise opportunity.
With a human resources business, you'll work with small businesses as well as large companies to fulfill their employment needs while satisfying your desire to be your own boss at the same time.
See All Human Resource Franchises
In 2015, staffing industry revenue in the U.S. reached $133.3 billion dollars
In 2013, temporary and contract staffing employment amounted to approximately $11 million
The U.S. staffing market was forecasted to grow by six percent in 2016 over the previous year
Types of Human Resources Franchises
Staffing businesses work to help companies fill a range of employment demands, from full or part-time to temporary personnel in a variety of industries. In addition, some staffing firms specialize on filling technical positions while others focus on medical and healthcare personnel. Whatever your background or experience, there's a staffing franchise suited to your interest. This wise investment will get you started on the road to employing yourself as your own boss.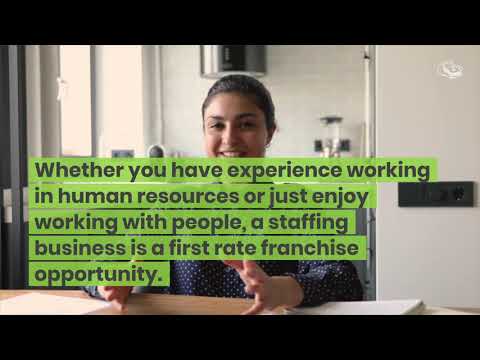 Hallmark Homecare is a Referral Agency that searches for and recruits caregivers, fully vets them and "places" them with clients who employ the caregivers on a direct-hire basis. Our clients save 35-50% on their homecare…
70k Minimum Cash Required

Medical Staffing Consultants provide on-site turn-key training programs & services designed to help clients launch & build a medical staffing company.
50k Minimum Cash Required

CPG has designed a turn-key model that allows new agents to launch a CPG Business and receive a return on their investment within the first few months of operating. CPG is a leading international HR company that specializes…
50k Minimum Cash Required

Express Employment Professionals is the top staffing franchise in North America. Ranked #1 by Entrepreneur Magazine for nine years in a row, we have 825 awarded locations with an average of more than $6 million in top-line…
150k Minimum Cash Required

Always Best Care provides warm, compassionate and professional care for seniors and others when they need it most. We're local experts in senior care, providing a resource for aging and senior living delivered through…
100k Minimum Cash Required

Schooley Mitchell is the largest independent cost reduction consulting firm in North America. Our network of Franchised consulting offices serves as the outsourced expense reduction specialists for business clients from…
50k Minimum Cash Required