Business Opportunities in Ohio
Ohio stands as a state rich in business opportunity. Its diverse economy and supportive business climate create an ideal backdrop for franchising across a multitude of industries. Whether you're venturing into entrepreneurship for the first time or looking to expand your business portfolio, Ohio's market conditions offer promise for franchise growth. Gain insights into Ohio's demographics and economic indicators to understand why it's a prime location for your next franchise endeavor.
| | |
| --- | --- |
| Population per Square Mile | 288.8 |
| Per Capita Income | $34,526 |
| Total Employer Establishments | 252,241 |
| Total Employment | 4.8 million |
| Total Retail Sales per Capita | $14,941 |
The franchising landscape in Ohio is an attractive destination for various business opportunities. Ohio's economy, ranking 7th in size among U.S. states, boasts a robust GDP of approximately $656 billion, underlining its strength and potential for business growth​.
Ohio's economic might is supported by a low unemployment rate of 3.3% as of July 2023 and a real GDP growth rate of 1.3% in the first quarter of 2023, indicating a resilient and expanding economy. Additionally, the state's per capita income stands at $34,526, and with a population density of 288.8 people per square mile, Ohio offers a substantial market base for franchises.
Moreover, Ohio's economy is not just reliant on its historical industries but is also adapting to current trends and future needs. The automotive sector, particularly in electric vehicles, is experiencing growth, especially in regions like Toledo​. The state's commitment to innovation is further illustrated by investments in areas like energy and advanced manufacturing, with companies expanding their operations and adding jobs​.
This blend of traditional strength and modern adaptability makes Ohio a compelling option for franchisees seeking a dynamic and forward-looking business environment. With its varied economy, Ohio offers a fertile ground for franchises across different industries, from food and healthcare to manufacturing and technology.
Cities and Industries
Toledo, OH, with its population density of 2,540 people per square mile, offers a dense consumer base for various franchises. The city's economy, supported by 83,578 households with an average income of $66,205, signals a stable market with spending power. The rise in projected average household income to $74,301 by 2028 suggests growing economic prosperity. This positive trajectory, combined with a significant portion of the population driving to work (76.5%), showcases the potential for automotive service franchises and fast-casual dining that can cater to the commuter crowd. Additionally, with total retail expenditures topping $2.05 billion and housing a diverse workforce — 47.6% white-collar and 52.4% blue-collar — franchises in retail and specialized trade services could find a receptive market in Toledo.
Cleveland boasts a considerable projected growth in average household income to $71,325 by 2028. Notably, 18% of workers in Cleveland work from home, indicating a substantial market for home-based franchises and services that facilitate remote working environments. The city's total annual consumer expenditure of $5.41 billion, including a significant $805.26 million spent on food and beverages, presents vast opportunities for food franchisees. Additionally, a high expenditure on shelter ($1.17 billion) and health care ($455.6 million) opens up niches for health and wellness franchises, as well as those offering home repair and real estate services.
Website Analytics
Our analytics data, showing Ohio as one of the top ten regions for user activity on our website, indicates a high level of interest in franchise opportunities. However, the relatively high bounce rate of 77.26% and the short average session duration of 49 seconds suggest that while there's interest, visitors might not be progressing forward in their franchising journey. This scenario presents a prime opportunity for entrepreneurs to step in and fill this gap. By choosing franchises that align well with the needs and interests of Ohio's consumer base, these entrepreneurs can capitalize on the existing high interest and position themselves advantageously in Ohio's growing market.
Franchise Opportunities
Ohio presents a vibrant array of businesses for sale that align with its thriving economic landscape. Dive into Ohio's promising market to discover the perfect franchise that aligns with your entrepreneurial goals.
See Franchises in Ohio Now
Facts About Ohio
| | |
| --- | --- |
| Capital: | Columbus |
| Year of Statehood: | 1803 |
| Largest Cities: | Columbus, Columbus, Cincinnati |
| Motto: | With God, all things are possible |
| Nickname: | Buckeye State |
Ohio Welcomes Your Entrepreneurial Spirit
Current Opportunities in Ohio:

•Top 100 Pizza Companies in the U.S. Pizza Today •Top 400 U.S. Franchise Systems Franchise Times •Top 500 U.S. Restaurants Nation's Restaurant News. Make the wise choice and learn more about this piping HOT pizza…
100k Minimum Cash Required

Today's busy lifestyles demand the services PostalAnnex+ offers. Capitalize on this demand and open your own business!! After retiring from the printing business PostalAnnex+ founder Jack Lentz began working out of his…
70k Minimum Cash Required

Build a Better Community with a Turnkey Opportunity. Join the largest network of hemp extract retail owners worldwide and enjoy the perks of owning your own successful business while making a difference through partnerships,…
75k Minimum Cash Required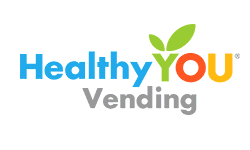 For the last 24 years, HealthyYOU Vending has offered franchise-level support with NO royalties or other ongoing fees. New business owners can start part time and keep their job & benefits. Completely flexible schedule with…
60k Minimum Cash Required

Did you know you could partner with a company to build out your entire e-commerce store, from product research to inventory acquisition to marketing? Yep! You can easily make 6-7 figures in passive income when we build your…
30k Minimum Cash Required

Unlock Effortless Earnings: Your All-In-One Automated Bartender - We Secure, Operate, and Sustain Your Success. With 5 Years of Tech Support and Comprehensive Licensing and Site Management, We Pave the Way for a Flawless…
50k Minimum Cash Required
Most Popular Industries & Categories
As of November 29, 2023: