Empowering Tomorrow: Building Entrepreneurial Success with Children's Franchises
In the ever-evolving landscape of business, there is a realm that remains steadfast—a realm where the dreams and aspirations of children shine brightly. Parents and guardians across the globe harbor a deep commitment to fostering the growth and development of young minds, and this commitment has ignited the creation of a thriving industry: children's franchises. Within this vibrant sector, the paths of entrepreneurship and caring for the future generation converge in a symphony of purpose.
From the first step to the first note, the first discovery to the first artwork proudly displayed, the milestones of childhood shape the tapestry of human experience. In recognition of this enduring demand, children's franchises have emerged as a beacon for entrepreneurs seeking not only financial prosperity but also a chance to be part of a greater narrative. This narrative is one that intertwines the ethos of business acumen with the profound mission of nurturing young lives.
Navigating the Landscape of Children's Franchises
The domain of children's franchises is a landscape teeming with opportunities as diverse as the imagination of a child. From the alphabet to algorithms, sports to storytelling and creativity to critical thinking, the breadth of offerings in this sector is as expansive as the human potential it serves. What makes this terrain truly remarkable is the timeless nature of childhood needs—they endure, transcending economic fluctuations and societal trends. This enduring demand ensures that children's franchises offer entrepreneurs a stable and unwavering market to tap into.
The Advantages of Children's Franchises: A Synergy of Success
Established Brand Identity and Holistic Support
In the realm of children's franchises, entrepreneurs embark on a journey with the weight of trusted names behind them. These are not just brand logos; they are symbols of trust and reliability that resonate deeply with parents and guardians. These brand identities are fortified by franchisors who provide comprehensive support systems. From foundational training to operational guidance and strategic marketing assistance, franchisors equip franchisees with the tools needed to flourish in their entrepreneurial endeavors.
Celebree School shines as a hallmark of brand recognition within the children's franchise landscape. Renowned for nurturing young minds, Celebree represents trust and excellence in early childhood education. Joining the Celebree School franchise not only offers entrepreneurs a recognized name but also a legacy of care, education and community enrichment. It's an opportunity to align with a brand that resonates with parents and promises a bright future for both entrepreneurs and the children they serve.
Tapping into a Flourishing Market
The narrative of the children's services industry is one of upward momentum, a tale of consistent growth. As parents prioritize holistic child development more than ever before, the demand for top-tier educational, recreational and developmental services is a constant drumbeat. Children's franchises bridge the gap between this parental aspiration and reality, offering a pathway characterized by unwavering demand and enduring stability. Entrepreneurs stepping into this sector are not merely entering a market—they are embarking on a mission to shape the future.
A Proven Pathway to Success
While entrepreneurship often entails forging a path through uncharted territories, children's franchises offer a roadmap carved from experience. This roadmap, a result of years of honed expertise, provides franchisees with tried-and-tested processes, optimized pricing strategies and customer engagement techniques polished to perfection. This established structure serves as a springboard, propelling franchisees toward the establishment and growth of a thriving business.
School of Rock exemplifies a trusted model within children's franchises. With a time-proven system, it empowers entrepreneurs to enter the music education realm with assurance. The franchise's established approach nurtures talents, fosters creativity and builds community among students. Opting for the School of Rock franchise means embracing a strategy that resonates broadly, promising both personal and business achievement.
Networks that Nurture Growth
Joining the ranks of children's franchisees is akin to joining a thriving community of kindred spirits. This community is a crucible of collaboration, a haven of shared knowledge and a platform for collective growth. Challenges are surmounted collectively, milestones are celebrated harmoniously and insights are exchanged with an ethos of mutual support. It's a network that transcends geographical boundaries, fostering a sense of unity and shared purpose.
The Art of Balance: Creativity and Structure
In the intricate dance of franchising, creativity and structure harmoniously intertwine. Children's franchisees are bestowed with the creative freedom to infuse their local insights, cultural nuances and imaginative concepts into their operations. This fusion of creativity and structure ensures a personalized experience that resonates deeply with their community, all while maintaining the trusted framework of the franchise.
In the realm of children's franchises, LeafSpring Schools orchestrates the delicate art of balance with finesse. By seamlessly blending structured learning and individualized care, LeafSpring creates an environment that caters to diverse learning styles while nurturing each child's unique potential. This franchise exemplifies equilibrium, offering a curriculum that respects the importance of foundational education while allowing room for creative exploration. The result is an educational experience that resonates with families, embodying the art of balance that defines successful children's franchises.
Illuminating the Path: Data on Children's Franchises
The children's franchise industry thrives on the substantial influence of millennials, a generation possessing remarkable purchasing power. Remarkably, "With 82 percent of new parents being millennials, the generation with more buying power than any demographic is central to the booming children's franchise industry. For an upper-income household, parents are expected to spend an annual average of $22,100 per child in 2020. That number is expected to rise to $32,550 per child by 2030." The affinity of millennials for children's franchises has not only contributed to industry growth but has also propelled these establishments into the forefront of the entrepreneurial landscape.
In the expansive realm of franchising, the children's services sector emerges as a beacon of rapid expansion. "The children's services franchise sector is one of the fastest growing sectors within the franchise industry. From our Sample of 106 children's services franchise systems, this sector has seen franchised outlets increase by 12.1% since 2010." This substantial increase underscores the resilient demand for children's services franchises and affirms their status as a compelling investment opportunity within the broader franchise landscape.
Empowering Tomorrow: Building Entrepreneurial Success with Children's Franchises
From the foundational advantage of established brand identities, which evoke trust and assurance in parents, to the holistic support systems provided by franchisors, every element is orchestrated to set franchisees on a trajectory toward success. The unflagging momentum of the children's services industry, buoyed by the unwavering commitment of parents to the holistic growth of their children, ensures a flourishing market that remains steadfast against the ebb and flow of economic tides.
Venturing into the realm of children's franchises is not merely a journey into entrepreneurship; it's an expedition into the hearts and minds of the future. The proven pathways carved by experienced franchisors offer a roadmap that steers entrepreneurs clear of common pitfalls, helping them navigate with confidence.
In this dynamic sector, risk is mitigated, and triumph is amplified. The collective strength of a network of fellow franchisees forms an unbreakable thread that weaves stories of collaboration, shared growth and mutual support. Creativity thrives within the framework of structure, allowing franchisees to infuse their distinct local perspectives while adhering to the trusted foundation of the franchise.
And in the realm of data and insights, the figures illuminate the undeniable potential within the children's franchise sector. The steady growth and unwavering demand, as demonstrated by reports and trends, echo the unyielding call for services that enrich and enhance the lives of the young generation.
Conclusion
As we reflect on the boundless advantages of children's franchises, we are drawn to the realization that this path is not just one of financial gains; it's a journey of crafting a legacy. A legacy that intertwines the wisdom of business acumen with the profound impact of nurturing and shaping young lives. With established brand recognition, an empowering community and a market that is evergreen, the horizon is aglow with promise. Entrepreneurs who tread the path of children's franchises are not only sculpting their destinies but also sculpting a future of promise for the generations yet to come.
So, to all the entrepreneurs yearning to leave a mark, to build a business that resonates with purpose, and to make a lasting impact on the world—we extend an invitation. Venture into the world of children's franchises, where the journey is a symphony of success, an odyssey of meaningful connections and a legacy of bright futures.
See All Children's Franchises
35 million+ U.S. households have children under 18; 24 million+ have kids under 13

SOURCE:
SOURCE: U.S. Census Bureau

The child care industry was valued at $45 billion as of May 2015

SOURCE:
SOURCE: IBISWorld

By 2019, day care franchises are forecasted to grow at a rate of 2.6% annually to $54.5 billion

SOURCE:
SOURCE: IBISWorld
Types of Children's Franchises
There are a great number of child-related franchise opportunities. Education and tutoring franchises are among the most popular and successful types of franchises focused on kids. Millions of parents in the U.S. rely on tutoring services to help their children succeed. And of course child care is another huge industry with most parents working full-time jobs. If you're looking for something on the lighter side, how about a children's party or educational play franchise? With so many options, you're bound to find a children's business you love.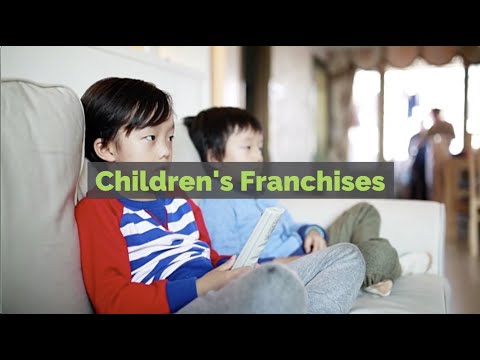 For more than two decades, School of Rock has been teaching kids and adults how to channel their inner rock stars using a revolutionary performance-based approach to music education. Even if you're not familiar with the…
150k Minimum Cash Required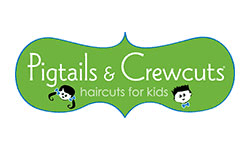 Interested in owning a kid's haircut franchise where fun and style meet? Pigtails & Crewcuts is a recognized brand dedicated to making haircuts fun for kids. The overall hair care industry in the U.S. is estimated to…
150k Minimum Cash Required

At LeafSpring Schools, we differentiate ourselves by a proven approach to early childhood education that we have validated by more than 35 years of successful operations. Our schools feature an attractive Average Unit Volume…
400k Minimum Cash Required

Club SciKidz is an educational and technology enrichment program for children ages 4 to 15 that utilizes interactive presentations of structured science-themed activities in a fun, nurturing environment. We are the leading…
50k Minimum Cash Required

Celebree School is a thought leader for early childhood education. Established in 1994 by a founder with no background in education, we now have 26 corporately owned school companies with 90 franchise locations up and down…
250k Minimum Cash Required

JOIN OUR TOP-RANKED EDUCATION FRANCHISE to achieve world-class student results and franchisee profitability! Huntington helps students get the best education possible, which has been Huntington's mission for almost 5…
110k Minimum Cash Required