Children's Franchises for Sale
When it comes to their kids, parents are always looking for ways to entertain, encourage, or help them, and many businesses exist to meet these needs. From recreational to educational, services focused on children will always be in demand.
Don't play around with your future! (See what we did there?) By investing in a children's franchise, you can grow a successful and rewarding business for yourself.
See All Kids Franchises
35 million+ U.S. households have children under 18; 24 million+ have kids under 13

SOURCE:
SOURCE: U.S. Census Bureau

The child care industry was valued at $45 billion as of May 2015

SOURCE:
SOURCE: IBISWorld

By 2019, day care franchises are forecasted to grow at a rate of 2.6% annually to $54.5 billion

SOURCE:
SOURCE: IBISWorld
Types of Children's Franchises
There are a great number of child-related franchise opportunities. Education and tutoring franchises are among the most popular and successful types of franchises focused on kids. Millions of parents in the U.S. rely on tutoring services to help their children succeed. And of course child care is another huge industry with most parents working full-time jobs. If you're looking for something on the lighter side, how about a children's party or educational play franchise? With so many options, you're bound to find a children's business you love.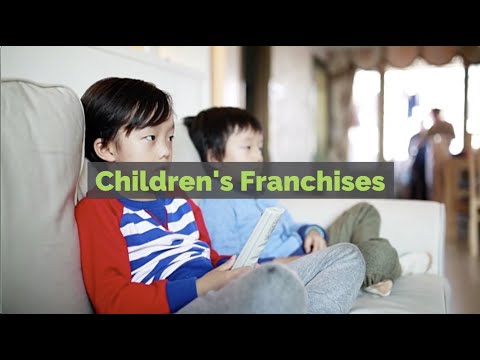 British Swim School has leveraged a proven franchising model to become a leader in the $5 billion Learn to Swim School industry. Buying a franchise is a major decision, but the exploratory process to find the best franchise…
100k Minimum Cash Required

JOIN OUR TOP-RANKED EDUCATION FRANCHISE to achieve world-class student results and franchisee profitability! Huntington helps students get the best education possible, which has been Huntington's mission for almost 5…
100k Minimum Cash Required

Soccer Stars has had a positive impact on more than 2 million children and we're just getting started. As a major player in the $19 billion youth sports industry, we're building confidence in young athletes through fun,…
100k Minimum Cash Required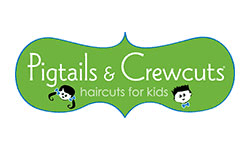 Interested in owning a kid's haircut franchise where fun and style meet? Pigtails & Crewcuts is a recognized brand dedicated to making haircuts fun for kids. The overall hair care industry in the U.S. is estimated to…
150k Minimum Cash Required

Celebree School is a thought leader for early childhood education. Established in 1994 by a founder with no background in education, we now have 26 corporately owned school companies with 90 franchise locations up and down…
250k Minimum Cash Required

With a 17-year track record, exceptionally low start-up costs and cash flowing in a very short period of time, this is a great opportunity for anyone who is looking for an owner/operator business. This one-of-a-kind…
30k Minimum Cash Required