From Novice to Pro: Starting a Successful Cleaning and Maintenance Franchise
Starting a cleaning and maintenance franchise can be a life-changing decision. With a myriad of business models to consider, it may be overwhelming to navigate the complex landscape of franchising. This guide aims to provide an in-depth look into the world of cleaning and maintenance franchises, offering practical advice to help aspiring entrepreneurs make well-informed decisions.
What is a Cleaning and Maintenance Franchise?
A cleaning and maintenance franchise allows individuals or entities to operate under a brand and business model that has already been established. It offers a unique blend of entrepreneurial independence and corporate support. As a franchisee, you have the benefit of using the parent company's name, operational guidelines, marketing strategies, and training programs. This franchising model has been particularly popular in the cleaning and maintenance industry, which includes everything from residential cleaning services to commercial facility maintenance.
Benefits of Owning a Cleaning and Maintenance Franchise
Brand Recognition
One of the significant advantages of owning a franchise is the immediate brand recognition you receive. Established franchises have spent years, if not decades, building their brand. This means you can hit the ground running with a customer base that already trusts and values the services associated with the brand.
Example: Oxi Fresh Carpet Cleaning stands as a compelling franchise opportunity, particularly due to its well-established name in the eco-friendly cleaning industry. The brand's recognition offers potential franchisees a leg up in attracting customers who prioritize environmentally responsible cleaning solutions.
Training and Support
Franchisors often provide comprehensive training programs that cover every aspect of the business, from operations and staff management to customer service. This training is invaluable for new entrepreneurs who may not have experience in the cleaning and maintenance industry. Furthermore, ongoing support in the form of marketing materials, software systems, and operational updates is typically provided.
Example: Mr. Electric offers comprehensive training programs that equip franchisees with the technical and business skills needed to operate successfully. The company's ongoing support, including marketing assistance and operational guidance, further strengthens its value proposition for those looking to start an electrical services franchise.
Operational Efficiency
Starting a business from scratch requires developing operational systems and protocols, which can be time-consuming and costly. A franchise comes with established systems designed for efficiency and profitability, allowing you to focus more on running the business rather than inventing it.
Example: Rolling Suds offers a streamlined operational model that allows franchisees to focus on service delivery and customer relations. The company provides established protocols and systems, making it easier for new franchisees to integrate and adapt to the business quickly.
How to Choose the Right Franchise
Research
The first step in choosing the right franchise is research. There are numerous resources available on our website that provide insights into various franchise opportunities.
Financials
Understanding the financial aspects of a franchise is critical. You should scrutinize the initial franchise fees, ongoing royalties, and any other costs or fees associated with the franchise.
Funding Options
Securing adequate funding is a crucial part of starting a franchise. There are various options available, each with its own set of advantages and disadvantages.
Cleaning Franchise Industry Statistics
There are 5,332 Commercial Cleaning Service Franchises businesses in the US as of 2023, an increase of 1.7% from 2022.
The number of businesses in the Cleaning Service Franchises industry in the US has grown 1.7% per year on average over the five years between 2018 - 2023.
The Cleaning Service Franchises industry in the US has low market share concentration and there are no companies with more than 5% market share.
Cleaning Service Franchises in the US have seen a business growth of 2.2% in 2023.
Growing Your Franchise
Some franchisors offer in-house financing options, making it easier for you to secure funds without involving a third party.
Leverage Corporate Marketing
Franchisors often have national advertising campaigns that benefit all franchisees. However, these campaigns are generally broad and may not target your specific locality.
Social Media
Social media platforms offer an excellent opportunity to engage with your community and build brand loyalty. Regular updates, special offers, and customer testimonials can make your franchise stand out in a crowded market.
Technology and Innovation
The role of technology in the cleaning and maintenance franchise industry cannot be overstated. Advancements in software, equipment, and eco-friendly cleaning solutions are revolutionizing the way franchises operate and serve their customers.
Software Solutions
Modern franchises often utilize advanced software systems for everything from scheduling and invoicing to customer relationship management. These tools not only improve operational efficiency but also enhance customer satisfaction by enabling faster response times and more personalized service.
Innovative Equipment
Advancements in cleaning equipment, such as automated scrubbers and eco-friendly steam cleaners, are allowing franchises to offer superior service while reducing labor costs. This is particularly beneficial for franchises that specialize in commercial or industrial cleaning services.
Eco-Friendly Solutions
The rising demand for environmentally friendly cleaning solutions is driving innovation in the types of products used by franchises. Utilizing green cleaning products not only appeals to eco-conscious customers but may also comply with increasingly strict environmental regulations.
By embracing technology and innovation, cleaning and maintenance franchises can stay ahead of the curve, delivering exceptional service while optimizing their operations.
Challenges and Solutions
Owning and operating a cleaning and maintenance franchise is not without its set of challenges. However, understanding these challenges and how to solve them can set you on the path to success.
Challenge: Seasonal Demand
Solution: The demand for cleaning and maintenance services can vary by season. For example, demand might spike during spring cleaning season but decline in winter. To overcome this, diversify your services to include seasonal offerings like snow removal in winter or lawn maintenance in summer.
Challenge: Managing Staff
Solution: Staff management can be particularly challenging in an industry where the workforce is often part-time or transient. Implementing a robust training program and offering incentives for long-term employment can help stabilize your staff turnover rates.
Challenge: Quality Control
Solution: Ensuring consistent service quality is essential for customer satisfaction and retention. Regular training updates and a well-defined quality control process can help maintain high service standards.
Conclusion
Starting a cleaning and maintenance franchise is a challenging yet rewarding venture. By leveraging the benefits of an established brand while implementing your local marketing strategies, you can build a successful business that provides both financial rewards and personal satisfaction. The key is to conduct thorough research, understand your financial commitments, and be prepared for both the challenges and opportunities that lie ahead.
See All Maintenance-Related Options
Revenues of carpet cleaning services are projected to reach $3.19 billion in the U.S. in 2016

SOURCE:
SOURCE: Statista; US Census Bureau

As of 2014, the revenue of janitorial services in the U.S. averaged about $52 billion

SOURCE:
SOURCE: Statista; IBISWorld

This year, revenues of home and garden equipment repair are expected to near $3.04 billion

SOURCE:
SOURCE:
Types of Maintenance & Cleaning Franchises
From maid and carpet cleaning services to home inspection and lawn care, the possibilities for finding the perfect cleaning and maintenance business are endless. Good with your hands? How about a handyman, electrical, or appliance repair franchise. No mechanical skills? That's OK, too - it's not actually necessary to run any of these types of businesses!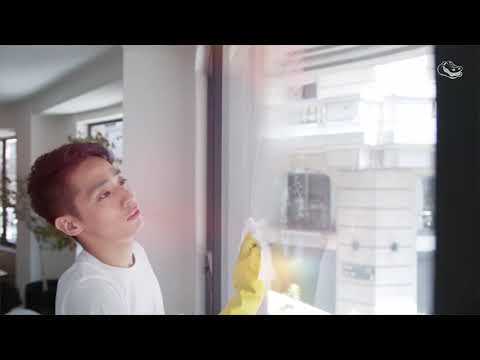 A Duraclean Restoration Franchise Gives You More! You start with FOUR money making services and can add additional services as you grow. MORE revenue generating services – MORE one-on-one support – MORE business tools.…
80k Minimum Cash Required

Join the premier franchise for residential and commercial power washing! The unique ability to bring unparalleled standards to an unregulated industry differentiates Rolling Suds from the competition. Rolling Suds focuses on…
100k Minimum Cash Required

Chem-Dry is the world's leading floor cleaning company, operating in over 30 countries, with over 2,500 franchises in the US. Get more information today about Chem-Dry.
50k Minimum Cash Required

If you are looking for a smart investment in a thriving industry that allows you to make money while helping people, 911 Restoration may be the right fit for you. When you join 911 Restoration, you will share the benefits of…
50k Minimum Cash Required

Mr. Electric is an award-winning electric installation and repair franchise, but you don't need experience as an electrician to be an owner. Operating within a growing and recession-resilient industry that provides…
65k Minimum Cash Required

The Maids is not just another cleaning company. Rather, The Maids is a leading brand, ranked No. 1 by Entrepreneur Magazine for residential cleaning services, and represents an amazing opportunity to build an asset with a…
50k Minimum Cash Required