Diet & Weight Loss Franchises
According to the CDC, 36.5 percent of U.S. adults are obese. Weight loss franchises can be a profitable venture to aid these Americans in their quest to look and feel better through proper diet, exercise and counseling. Wellness is a growing area for people who are concerned about living healthier lives. From how to make the right nutrition choices, to strategies for maintaining weight loss, to incorporating more physical activity, if you have an interest in helping people achieve their weight loss goals, then this is an excellent business opportunity to explore.
View Weight Loss Franchises
In spring 2017, 23.86 million people in the U.S. followed a weight loss program.
9.15 million people bought medication for weight loss within a period of 12 months in spring 2017.
3.1% of households with an income of $125,000 or more, spent $500-$999 on weight reduction in 2017.
Medical weight loss program revenue is expected to reach about $9.6 billion by 2019.
Types of Weight Loss Franchises
When it comes to weight loss franchise opportunities, the options include medically focused weight loss plans, as well as franchises that concentrate on the fitness side of weight loss or businesses that offer guidance in modifying eating habits. Whatever type of diet and weight loss franchise you are interested in, know you will be creating a business where the goal is to improve the lives and health of the people in your community.
Why Buy a Diet & Weight Loss Franchise?
Weight loss businesses have lucrative potential. They also are a business that offers personal satisfaction for an entrepreneur because you know you will be contributing to the improved health and well-being of your customers. One key thing to consider as a prospective franchisee is the success rate of the diet/weight loss franchise you are interested in. You want any business venture you explore to be effective for potential clients.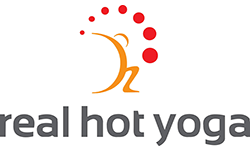 Real Hot Yoga offers the ultimate hot yoga experience in state-of-the-art air filtrated studios that offers the ultimate hot yoga experience by providing students an experience in a warm, welcoming and supportive environment…
70k Minimum Cash Required

Inc's #1 fastest growing franchise in 2015! If you're passionate about helping people as much as we are, and are driven to succeed, then we need to meet! Achieve personal and financial goals by owning a TITLE Boxing…
50k Minimum Cash Required

So, you're interested in a Icebox franchise? Cool! Icebox Cryotherapy is a leading provider of non-invasive cold therapy focusing on athletic recovery, pain management, and overall health, beauty & wellness. Icebox provides…
50k Minimum Cash Required

Medi-Weightloss® is a nationally recognized weight loss franchise committed to fighting obesity and changing lives. Our franchisees are revolutionizing health and well-being in the United States. With our proven business…
50k Minimum Cash Required