Eye Level Learning Centers
Eye Level offers the systematic individualized learning program and nurtures problem solvers, critical thinkers, and lifelong learners. A premier supplemental education and enrichment program, Eye Level offers an innovative and effective teaching method in a fun and exciting learning environment, where self-directed learning, individualized academic coaching, and critical thinking are at the core of helping children improve and excel in their academic pursuits. Eye Level offers a protective territories, extensive local field supports and on-going training.
What Does a
Eye Level Learning Centers

Franchise

Cost?

To buy a franchise with Eye Level Learning Centers, you'll need to have at least $75,000 in liquid capital and a minimum net worth of $150,000. Franchisees can expect to make a total investment of $75,000 - $145,000. They also offer financing via 3rd party as well as a discount for veterans (10% off Franchise Fee). *
Requirements
Financial requirements for this
franchise

:
Options
Options available to
franchisees

:
| | |
| --- | --- |
| Financing: | Via 3rd party |
| Training: | Available |
| Veteran Discount: | 10% off Franchise Fee |
Franchisor Details
Facts about this
franchise

:
| | |
| --- | --- |
| Total Units: | 230 |
| Home Office: | Ridgefield Park, NJ |
| Year Founded: | 1976 |
| Franchising Since: | 1991 |
We Are Looking For Smart People
For Smart Business!
Eye Level offers excellent business opportunities in more than 19 countries to those who have passion and ambition in education!
---
Who Is Eye Level?
Eye Level is the Global Leader in Math and Language Education. We nurture:
Creative Thinkers
Problem Solvers
Lifelong Learners
Eye Level is one of the foremost global leaders in supplemental education. More than two million children in 19 countries have benefited from the Eye Level Program.
---
Why Eye Level?
In an increasingly competitive world, academic achievement is at the forefront of parents' priorities for their children and the Global private tutoring market is expected to surpass US$102.8 Billion in 2018. As a premier supplemental education and enrichment program, Eye Level offers a competitive franchise opportunity for its partners with its effective program, backed up by the headquarters' strong business related support.
1. Smart People Do Smart Business!
We are looking for ambitious entrepreneurs who value quality education and financial success!
2. We Are Family!
Our success depends on your success!
Eye Level endeavors to bond with its franchisees with the belief that they are all part of one big family.
Eye Level has around 1,400 families around the globe.
Eye Level guides the way to success.
Eye Level Excellent Awards
Every year, excellent performing franchise owners are awarded with a free trip to Korea to share their know-hows and network with other franchisees around the globe.
Franchisee Meetings
Regular meetings are held by each regional office to allow franchise owners to feel a sense of belonging and share new ideas.
Eye Level Knowledge Community
Every year, teams with innovative ideas present and compete for a chance to win a ticket to Korea for the final round.
3. Eye Level Global Vision
Eye Level Welcomes You to Join Its Global Community and Network in 19 Nations over the World.
Daekyo has launched into the overseas market to serve not simply the Korean immigrants but to reach a wider audience. The local residents have been receiving Daekyo's competitive high-quality education services which is improving day by day as it grows in to a world-renowned educational company. Daekyo foresees high growth potential in the overseas markets thanks to the continued consumer demand for education and the availability of advanced education delivery systems.
1 Method
Eye Level Method to meet the Eye Level of each child has been consistent throughout the years.
2 Million Enrollments Worldwide
Throughout the years, Eye Level has nurtured millions of students worldwide.
19 Countries
Eye Level Method is now available in 19 countries and regions around the world but the number continues to grow.
40 Years
For the past 40 years since its establishment in 1976, Daekyo has gradually grown into the nation's best educational and cultural service enterprise, emerging as a frontrunner in the field of education.
4. Eye Level Success Factors
Product | Trend Leading Products!
Training | Eye Level University.
IT System | Oracle-Based Franchise & Student Learning Management System.
Periodicals| Know-How Sharing Through E-Magazines.
5. Eye Level Marketing
Eye Level offers various hand-in-hand support to grow your business.
---
Ideal Candidate
We're looking for franchise owners who are outgoing and have sales, marketing, and who loves working with children. A person who has a passion for education and would like to contribute to the society through an education. You must have a minimum of $75k in liquid capital, and be ready to make a full-time commitment.
Video
►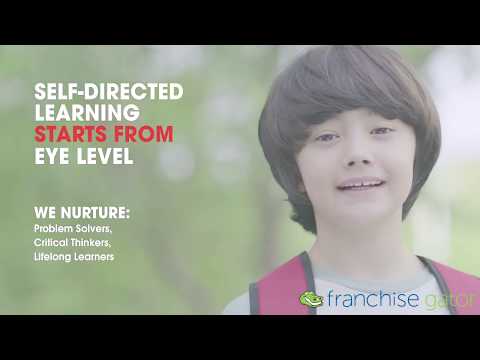 Awards
Eye Level Learning Centers

has received the following awards and acknowledgements:

Franchise Gator Top 100 (2016, 2017, 2018); Franchise Gator Fastest Growing (2014, 2015, 2016, 2017)
Availability
Eye Level Learning Centers

is currently accepting inquiries from the following states:

Illinois, Massachusetts, Minnesota, New Jersey, New York, Virginia

Interested parties should have at least $75,000 in liquid capital to invest.
* This information may have changed since first published. We recommend that you always verify fees, investment amounts, and offers with the business opportunity directly prior to making a decision to invest.
Here are some other suggestions in the same category that you selected
Experience the joy of watching childrens confidence grow as they learn math skills and pursue their dreams using our proprietary, time-tested teaching method. One of the worlds top franchises, Mathnasium gives you the…
100k Minimum Cash Required
Celebree School is a thought leader for early childhood education. Established in 1994 by a founder with no background in education, we now have 26 corporately owned schools companied with 50 franchise locations throughout…
250k Minimum Cash Required
Bricks 4 Kidz offers a science-based franchise opportunity to individuals passionate about helping shape young minds without having to build a business from the ground up. We work across the United States and on an…
50k Minimum Cash Required
Do you want to own your own successful business in a high-demand and rewarding profession? Then look no further than The Tutoring Center Our turn-key system makes getting started easy with comprehensive training and support,…
80k Minimum Cash Required
Sylvan Learning is the most recognized brand in supplemental and enrichment education, and the nation's largest provider of STEM education. With more than 750 locations and over 39 years of stellar results from our…
80k Minimum Cash Required
Do you dream of owning a business that is both profitable and rewarding? Then Kiddie Academy is the opportunity you've been waiting for Our strong support system, training program, and proven business model will help…
250k Minimum Cash Required
Club SciKidz is an educational and technology enrichment program for children ages 4 to 15 that utilizes interactive presentations of structured science-themed activities in a fun, nurturing environment. Our STEM summer camps…
60k Minimum Cash Required
Maple Bear USA was established in 2014 and currently has three schools in Texas and Arizona. Maple Bear USA is part of the Maple Bear Global Schools network. Maple Bear is a leader in early childhood education worldwide A…
300k Minimum Cash Required
TUTORING WORKS We offer a training program that follows a proven and highly successful business template. Our educator founders have constructed an easily learned and successful business model that allows qualified…
20k Minimum Cash Required
Mad Science is the worlds leading enrichment provider in science education with over 150 franchise locations in more than 20 countries. With over 35 years of experience in the enrichment field, we inspire children through…
50k Minimum Cash Required
For more than two decades, School of Rock has been teaching kids and adults how to channel their inner rock stars using a revolutionary performance-based approach to music education. Even if youre not familiar with the…
130k Minimum Cash Required
All About Kids offers a hands-on, turn key approach to setting up a successful Child Care Center. Together we'll walk through: financing; site selection & building design; staffing & accounting systems; licensing;…
150k Minimum Cash Required