KEO Restaurant Franchise Inc
KEO Restaurant fuses traditional wok cooking with a modern ambiance characteristic found only in the most fashionable restaurants. KEO answers the growing trend toward healthy dishes from Southeast Asia, including Thailand, Vietnam, Malaysia, and Cambodia, all made to order in a full service format. This is no ordinary franchise!
What Does a
KEO Restaurant Franchise Inc

Franchise

Cost?

To buy a franchise with KEO Restaurant Franchise Inc, you'll need to have at least $100,000 in liquid capital. Franchisees can expect to make a total investment of $221,000 - $425,000. KEO Restaurant Franchise Inc charges a franchise fee of $25,000. They also offer financing via 3rd party as well as a discount for veterans. *
Requirements
Financial requirements for this
franchise

:
Options
Options available to
franchisees

:
| | |
| --- | --- |
| Financing: | Via 3rd party |
| Training: | Available |
| Veteran Discount: | Yes, Military Discount |
Franchisor Details
Facts about this
franchise

:
| | |
| --- | --- |
| Total Units: | 2 open, 1 sold |
| Home Office: | Tulsa, OK |
| Year Founded: | 2007 |
| Franchising Since: | 2018 |
The Industry Innovator In
Asian-Fusion Cuisine
KEO Restaurant covers the gambit in offering a unique and distinctive franchise experience. The founders are a husband and wife team that understands how to operate a successful franchise through their own franchisee experience, keeping the franchisee's needs in mind. The KEO business model began in 2007, but the concept to offer a healthy dining experience fusing the best of Asian cuisines began years before.
The true testament to the KEO model is illustrated when, after enjoying the dining experience, one asks, "Is this really a franchise?" Their Authentic Mission has been transformed into an Authentic Opportunity. Every aspect of the business model has been addressed through creating an exceptional dining experience at a great value. Using only authentic Asian ingredients, the recipes are easy to follow, eliminating the need for a highly skilled chef.
If you are looking for a table service restaurant franchise in the highly explosive and fast growing Asian-Fusion cuisine segment, come see why KEO is right for you.
---
What Makes Us So Unique & Distinctive
Full service Asian restaurants are the fastest growing sub-segment in the restaurant industry with the Asian-Fusion category outpacing all other food groups.
The KEO full service business model is setting the industry standards for others to follow.
KEO is the answer to the growing trend toward healthy dining options and the consumer's preference for more choices.
Combining the elements of the excellent service, a modern atmosphere, and the use of the highest quality fresh ingredients removes KEO from the stigma projected by large chain restaurants.
The ability to incorporate the principals that offer the best quality ingredients, innovative menu, moderate prices, and a warm and welcoming atmosphere truly sets KEO apart.
Exceptional food is just the start of KEO's unique concept, which is why KEO customers can't believe this isn't a local mom-and-pop restaurant!
---
Why KEO Restaurant As Your Franchise
KEO's table service format offers a unique concept within the casual dining category with virtually no competition
Authentic recipes with easy execution
A complete package of support services to help you launch and grow your business
A franchise management team with over 30 years of franchisee experience in the restaurant industry
The advantage of being viewed as a "local" business in your community that is perceived as sharing your customers' values and offering quality food and personalized service
A concept that has a proven track record with both Millennials and Baby Boomers
---
Testimonials
"If you want to capitalize on the fastest growing sub-class food category which is resonating so well with both the millennials and baby boomers, then your choice should be Asian-Fusion."
Bill Hyman, Founder/CEO of KEO Restaurant
"Grab a couple of friends and head over! Order several appetizers to share - my faves are the Curry Wonton - wontons filled with ground beef, yellow curry and onions; Veggie Spring rolls - crispy rice paper with fill carrot and taro root, and the Street Vendor Skewers - coconut chicken skewers served with a peanut sauce. You also receive a complimentary edamame for your table! I love the Keo Burger - lemongrass and ground chicken served with taro root fries - this is delicious!! a different take on a burger but the lemongrass is a great refreshing addition to the ground chicken. You also can't go wrong with the Yellow Curry or the Me Siam!"
Rachel S. , KEO Customer, Tulsa, OK
"Ok so this is my go-to for "classy" Asian-fusion food... meaning they have amazing pad-Thai, fabulous curries and the best soup made with curry, lemongrass and mushrooms! Plus an upscale modern atmosphere to boot! Talk about heart eyes all over the place!! They also offer complementary edamame, that's perfectly spiced, before your meal – can't get it much better! The yummy scrumptious food will certainly keep me coming back!"
Allison A., KEO Customer, Tulsa, OK
"Oh Keo, Keo how do I love you let me count the ways! Your wonderful Curry is greatly to be esteemed! And your excellent soup with lemongrass and coconut milk is out of this world! I also love the fact that the servers are well trained and educated and always give a wonderful tutorial on all the fabulous meals on the menu."
Jeanne D. , KEO Customer, Tulsa, OK
Interested in learning more?
Fill out the form today!
Video
►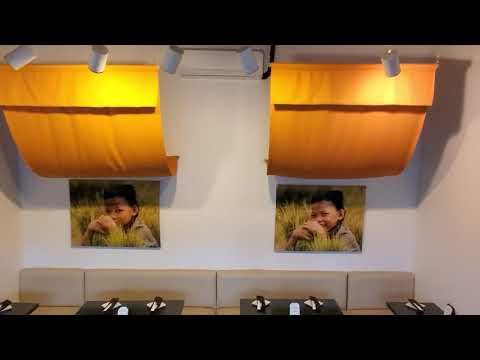 Speak To A Rep Now
To get more information on KEO Restaurant Franchise Inc, please call Steven Skolnick directly at (805) 418-7722.
Awards
KEO Restaurant Franchise Inc

has received the following awards and acknowledgements:

10 years in a row 'A List Winner' Tulsa People Magazine; 11 years in a row voted 'Best Asian' by Oklahoma Magazine
Availability
KEO Restaurant Franchise Inc

is currently accepting inquiries from the following states:

Arkansas, Colorado, Kansas, Louisiana, Missouri, New Mexico, Oklahoma, Texas

Interested parties should have at least $100,000 in liquid capital to invest.
* This information may have changed since first published. We recommend that you always verify fees, investment amounts, and offers with the business opportunity directly prior to making a decision to invest.
Here are some other suggestions in the same category that you selected
Own A Calliope's Poboys Franchise With roots deep in the soulful soil of South Louisiana and a love of sharing Cajun and New Orleans culture with our guests, Calliopes offers guests a taste of our beloved Louisiana home.…
150k Minimum Cash Required
Family owned & operated, Le Macaron French Pastries® is revolutionizing the retail bakery sector by offering simple business models for an affordable European experience for your community. Our exquisite product line is…
50k Minimum Cash Required
Over the years, millions of happy consumers have enjoyed the TCBY and Mrs. Fields brands, earning both iconicstatus. So, for us, joining the two brands makes perfect sense. Leverage the power of two of the countrys most…
100k Minimum Cash Required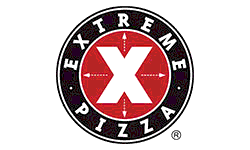 As far as Extreme Pizza is concerned, life is too short for mediocrity. Extreme sports lovers to their core, the Extreme Pizza Team believes that if youre going to do something, do it better than everyone else and has a lot…
100k Minimum Cash Required
Our Franchise Owners averaged $987K* in 2020- that's a lot of CLAMS Shuckin' Shack Oyster Bar brings food, family, and FUN together- now franchising nationwide. Sustainably-sourced seafood laid-back East Coast…
250k Minimum Cash Required
A professional company with 23 years of experience offering investors an opportunity building a business in the expanding, worthwhile and respected space of health and wellness offerings. HealthyYOU Vendingblends an…
50k Minimum Cash Required
A West Coast originalTogos offers big, fresh, meaty sandwiches and one-on-one service. We look for people who will be involved in the business, managing their restaurant or providing oversight for restaurant managers to…
150k Minimum Cash Required
Our commitment to providing authentic Philly Cheesesteaks, made from the highest-quality ingredients and with exceptional customer service, has won us strong following. As a franchise opportunity, Charley's Philly Steaks…
150k Minimum Cash Required
With a nationally recognized brand, comprehensive training, ongoing support and a product that is loved by people of all ages, it's easy to see why owning a Bruster's Real Ice Cream franchise can be the best…
100k Minimum Cash Required
Toastiques unique product line features all-natural, locally sourced, healthy offerings, made from kind ingredients for health-conscious individuals looking for quick, on-the-go meals and snacks. With passionate, direct…
150k Minimum Cash Required
Since, 2005, Voodoo Brewing has been focused on crafting the best damn beers you have ever tasted When it comes to our franchise model, we couldnt have made it more simple if we tried. We know that not all Franchise Owners…
200k Minimum Cash Required
Cru Hemp Lounge is the ultimate lifestyle lounge. Over ten years in business and rapidly expanding in markets all over the United States
80k Minimum Cash Required