U.S. Lawns
Getting involved in landscaping and lawn care creates a rewarding career. Why? Because working in nature, enjoying the look and smell of green things, and creating something beautiful is more meaningful than working in an office. Plain and simple, working outdoors can make you happy. Learn more now!
What Does a
U.S. Lawns

Franchise

Cost?

To buy a franchise with U.S. Lawns, you'll need to have at least $100,000 in liquid capital. U.S. Lawns charges a franchise fee of $29,000. They also offer financing as well as a discount for veterans ($5,000 Off Initial Franchise Fee). *
Requirements
Financial requirements for this
franchise

:
Options
Options available to
franchisees

:
| | |
| --- | --- |
| Financing: | Available |
| Training: | Not Available |
| Veteran Discount: | $5,000 Off Initial Franchise Fee |
Franchisor Details
Facts about this
franchise

:
| | |
| --- | --- |
| Total Units: | 157 |
| Home Office: | Orlando, FL |
| Year Founded: | 1986 |
| Franchising Since: | 1986 |
For whatever reason, you are looking for a change. You may be tired and burnt out from the daily grind at your office job, you may be seeking more flexibility so you can spend more time at home with the family, you may be looking forward to retirement and realizing that in order to get where you want to be, something has to change. No matter your "why," U.S. Lawns has a plan to help you reach your financial and lifestyle goals.  The Landscaping Franchise Industry Getting involved in landscaping and lawn care creates a rewarding career. Why? Because working in nature, enjoying the look and smell of green things, and creating something beautiful is more meaningful than working in an office. Plain and simple, working outdoors can make you happy. Landscaping is a huge industry—currently worth $88 billion—and growing. Becoming the owner of a landscaping franchise is a smart way to get your piece of this pie. Take a look at some of the ways this industry is thriving, especially for new franchise owners like you. Landscaping is an open market because no single company dominates the industry. Lawn care is an important part of the industry, with landscape and mowing maintenance, lawn care, and chemical application making up 54% of the average company's gross revenue. Confidence in the industry is high, with 77% of landscaping professionals feeling confident in their company's future growth. Even in cold climates, landscaping presents year-round opportunity with franchisees transitioning to snow and ice management during the winter months to keep their businesses thriving.  Because grass and foliage grow continuously, this industry offers a lot of security. The U.S. Lawns Difference U.S. Lawns is the #1 commercial landscape maintenance franchise in the country, with more than 250 franchises in operation from coast to coast. The decision to focus on commercial customers is simple: larger customers create higher and more consistent revenue. Commercial customers need to keep their landscapes crisp, clean, and safe, and quality landscape maintenance is essential to that goal. That's why U.S. Lawns has such an avid following among companies looking for commercial landscaping. Our customers enjoy a host of benefits from having well-maintained properties, and it is easy to see why! A beautiful landscape—as small as a parking strip or as big as a corporate campus—creates a friendly and safe environment that tenants and consumers love. As a result, well-kept landscapes yield 7% higher rental rates for commercial spaces. Commercial Grounds Care at its Finest At U.S. Lawns, we have spent the last several decades building a business that appeals to commercial property owners and property management professionals across the United States. We have developed systems and tools that drive value to commercial landscaping franchise customers, which helps our franchise owners across the United States build a clientele. Prospective franchisees often ask us where they should go to find clients. The answer is simple: EVERYWHERE! Commercial properties are all over your territory. Just take a look at the following: Business parks Office buildings Apartment complexes HOAs Shopping malls Industrial areas Retail shopping centers Hotels Assisted living facilities Many more The U.S. Lawns Brand Offering After more than thirty years, we have learned a thing or two about our business. Most of our lessons do not have to do with turf and lawn mowers, but with how to take care of our franchisees.  Our brand offers a lot to those looking for landscaping and lawn care franchise opportunities. We built our brand on values and have remained a strong business by focusing on our employees, franchisees, customers and strategic partners. Add to that our relationships with hundreds of companies nationwide, and you can see that the decision to invest is a wise one. Training Setting up our franchisees with the proper tools to be good business owners is the key to keeping them satisfied. Our extensive training will show you how to use U.S. Lawns systems to build a strong business. Training fills in the blanks in your skills, making you well rounded and ready for anything. For example, if you have solid business skills but lack knowledge about landscaping, we will train you on how to keep your customers' properties beautiful. Support Training is essential before you get started, but support is the most important thing we offer once your business is going. We are in your corner from the start, giving ongoing support and more than 700 proprietary tools to help you through any issue or question you might have. The Power of the Network An integral part of our support system is our network of franchise owners. Over 250 people across the United States have been in your position, and they are working to make their franchise locations better. Forge relationships with your fellow franchisees so that you have mentors, peers, confidants, and teachers to help you along your franchise journey. Our internal social media platform also allows franchisees to interact, communicate and share best practices in a digital environment. The Ideal Candidate Business Professional - Leave your corporate job and work for yourself. For years—maybe for decades—you have worked for someone else, climbing the corporate ladder and earning a comfortable living. But for many of us, earning a living is not enough. The desire to own a business and be your own boss is embedded in the fabric of America and an essential part of the American Dream. Leaving your corporate job to invest in a U.S. Lawns franchise is more than just a leap of faith; it's an investment in your family, your future, and your community. Veteran Opportunity - We are a franchise brand built on unshakable values. Whether you left the service ten months ago or ten years ago, U.S. Lawns can help you transition to life as a business owner. We know that there are hundreds of franchise opportunities for veterans, so we work hard to remain competitive. That is good news for our veteran franchisees because we have a lot to offer through incentives, company culture, and the training you need to succeed. Veterans who invest in U.S. Lawns bring a lot to our company, so we do everything we can to give back, including a $5,000 discount on our franchise fee. Landscaping Professional - Convert your business into a landscape franchise. Sometimes, small business owners can feel stuck in a rut. Trying to grow a business can be difficult without advice and assistance from someone who has been there before. Many of our franchise owners started out as small business owners looking for the tools to help them take their lawn care businesses further.
Video
►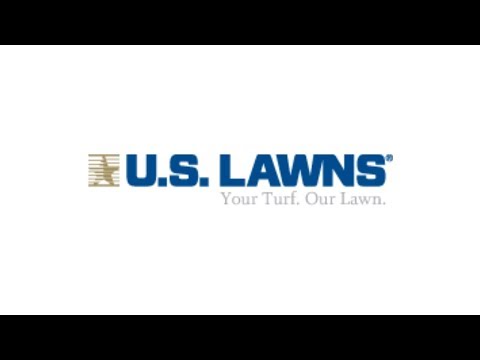 Awards
U.S. Lawns

has received the following awards and acknowledgements:

Franchise Gator Top 100 (2014, 2015, 2016, 2017, 2018)
Availability
U.S. Lawns

is currently accepting inquiries from the following states:

Alaska, Alabama, Arizona, California, Colorado, Connecticut, District Of Columbia, Delaware, Georgia, Hawaii, Iowa, Idaho, Illinois, Indiana, Kansas, Kentucky, Louisiana, Massachusetts, Maryland, Maine, Michigan, Minnesota, Missouri, Mississippi, Montana, North Carolina, North Dakota, Nebraska, New Hampshire, New Jersey, New Mexico, Nevada, New York, Ohio, Oregon, Pennsylvania, Rhode Island, South Carolina, South Dakota, Tennessee, Texas, Utah, Virginia, Vermont, Washington, Wisconsin, West Virginia, Wyoming

Interested parties should have at least $100,000 in liquid capital to invest.
* This information may have changed since first published. We recommend that you always verify fees, investment amounts, and offers with the business opportunity directly prior to making a decision to invest.
Here are some other suggestions in the same category that you selected
At Ultra Pool Care Squad, our mission is to provide pool owners with the highest quality C.A.R.E for their swimming pools. Our professional pool experts go above and beyond to make sure their customer's pools are clean,…
50k Minimum Cash Required
TUTORING WORKS We offer a training program that follows a proven and highly successful business template. Our educator founders have constructed an easily learned and successful business model that allows qualified…
20k Minimum Cash Required
The mission of Amada Senior Care is to Enrich the lives of our clients, their families, our staff and the senior community in which we serve. Our goal is to set the standard of care in our industry by creating an innovative…
50k Minimum Cash Required
Our Franchise Owners averaged $987K* in 2020- that's a lot of CLAMS Shuckin' Shack Oyster Bar brings food, family, and FUN together- now franchising nationwide. Sustainably-sourced seafood laid-back East Coast…
250k Minimum Cash Required
We offer FREE assessments to guide you to the type of business that best suits YOU.Having the knowledge of the many various entrepreneurial solutions, based on your needs, wants & goals both physically & financially, can put…
50k Minimum Cash Required
Our Business is Very Simple, Very Lucrative. Floors and bathtubs get very slippery and dangerous when wet. Our EXCLUSIVE Sure Step Non Slip eliminates slip and fall accidents. Our business is exploding No Franchise Fees &…
20k Minimum Cash Required
Toastiques unique product line features all-natural, locally sourced, healthy offerings, made from kind ingredients for health-conscious individuals looking for quick, on-the-go meals and snacks. With passionate, direct…
150k Minimum Cash Required
Introducing your opportunity to own the New Unmatched Commercial Cleaning Company in your city. Finally own a company, and not just a job. Get More than just Recurring Revenue, Constant Demand, and Proven Systems with your…
40k Minimum Cash Required
Our mission at Lean Kitchen is to save consumers time & money by providing healthy, prepared meals that are delicious. We offer chef driven meals that are made from scratch, packed with protein and have the nutrition facts &…
70k Minimum Cash Required
Start your own profitable grout and tile restoration business with Grout Medic Our franchisees receive every possible advantage including comprehensive training and support, operations software, marketing support, customer…
40k Minimum Cash Required
Work in your passion and impact your community by owning a sports franchise TGA is expanding and we're looking for the right franchise partners who want to turn their passion for sports into a successful business. Find…
50k Minimum Cash Required
Christian Brothers Automotive was founded in 1982 when founder and CEO Mark Carr recognized a clear void in the car repair industry: honest, trustworthy, and transparent relationships with customers. Our founding principle…
80k Minimum Cash Required