Sure Step
Our Business is Very Simple, Very Lucrative. Floors and bathtubs get very slippery and dangerous when wet. Our EXCLUSIVE Sure Step Non Slip eliminates slip and fall accidents. Our business is exploding! No Franchise Fees & 100% Royalty free...
What Does a
Sure Step

Opportunity

Cost?

To buy an opportunity with Sure Step, you'll need to have at least liquid capital of $20,000- $40,000. Owners can expect to make a total investment of at least $24,750. They also offer a discount for veterans (10% off Franchise Fee). *
Requirements
Financial requirements for this
opportunity

:
Options
Options available to
owners

:
| | |
| --- | --- |
| Financing: | Not Available |
| Training: | Available |
| Veteran Discount: | 10% off Franchise Fee |
| Distributor Website: | Included |
| Misc. Options: | 3 full days of on-site training and a full social media program included |
| SBA Approved: | Not Available |
Company Details
Facts about this
opportunity

:
| | |
| --- | --- |
| Total Units: | 350 |
| Year Founded: | 1991 |
| Franchising Since: | 2004 |
| Misc. Details: | A+ Better Business Rating since 2004 |
So Many Danger Zones…So Many Accidents…
On a rainy day, the entranceway of every store and office building becomes a danger zone - for customers and staff. Every marble floor that has just been mopped, every kitchen in every restaurant or school cafeteria; every bathtub in every hotel, every washroom floor with a few drops of water - all these places and more are legal battlefields.
Sure Step is the answer to wet dangerous floors that business owners are looking for. There is no better solution. Period.
Click to Visit the
Sure Step website
The answer is safer floors with Sure Step…
Sure Step is pleased to offer you the exciting and profitable Sure Step Distributorship Program. A Sure Step floor increases the coefficient of friction when a floor or surface gets wet. The result is that your foot will no longer slip out from under you. The higher coefficient of friction makes it dramatically more slip-resistant - and therefore, safer.
You will be convinced, guaranteed…
One of the greatest benefits of the Sure Step demonstration is that it sells the product every time. You will have 100% confidence in the performance and benefits of your product. Guaranteed!
More good news…
A clean process - Sure Step is not a film or a coating. Nor does it leave any chemicals, grit or residue on the surface of the floor or bathtub. Once treated, 100% of the solution is neutralized and then removed.
Floor and bathtub friendly - A Sure Step treatment will not cause chipping, peeling or discoloration. In fact, a Sure Step floor and bathtub will look brand new again.
Floor and bathtub guarantee - Every floor and bathtub treated with Sure Step is guaranteed to have an increased coefficient of friction for at least one to five years. And we back it up with a written guarantee.
---
Reason Why People Join The Sure Step Team...
"Prior to Sure Step, I served as a Director of Technology Support for the Eastern half of the US for over 22 years for a company that had over 35,000 employees in the US and over 100,000 worldwide. After 22 years with this company, it was time to look for my own business, and when I received an email on franchises, I opened the email, and my Sure Step journey began in November of 2020.
I looked at other franchises during my due diligence phase of evaluating Sure Step. All the other opportunities had many deterrents, such as initial purchase price, royalty fees, storefront requirements and far too many rules. It became evident very quickly that many decisions around franchises were made by corporate, thus leaving the franchise owner with very little empowerment. Because Sure Step is not a franchise, I had the empowerment to truly run my own business at a very reasonable investment, and so I purchased and became a Sure Step Distributor in January, 2021.

What piqued my interest around Sure Step? I was a slip and fall victim when I was 35 years old. I slipped off a wet top step at a subway station and suffered a glenoid fracture to my right shoulder. In layman's terms, I broke my right shoulder socket in half. Needless to say, when I saw slip and fall prevention as a description of Sure Step, I was very interested. From there, I considered their client portfolio, product effectiveness, relationship with Dal-Tile, etc. in making my decision to move forward with the purchase of my Distributorship.

Since my training at the end of January, 2021, I have secured some of the best restaurants and hotels in my area as clients. The individual invoices have typically ranged from $1,000 to $25,000 and I saw a return on investment within three to four months of making the purchase. Most recently, I provided a prestigious restaurant client a $15,000 quote and am beginning the job in June, 2022. Sure Step corporate has also passed along several jobs as a result of the Dal-Tile relationship. It is fair to say that my business is very successful. I have joined many different organizations and participate regularly in their meetings as well as sponsor lunches and golf tournaments which allows me 5 minutes to demonstrate how Sure Step is the simple and cost effective solution to slippery wet floors and bathtubs.
In summary, I am extremely happy with the decision to purchase my Sure Step Non-Slip Distributorship and have never looked back. And the Sure Step corporate team has supported me every safe step of the way!"
- Kevin L Kelley
Sure Step Distributor – Your Solution to Slippery When Wet
Owner - KL Kelley Enterprises LLC
"I happened upon Sure Step and at first passed it by because it seemed to be one of those "too good to be true" opportunities. I am so glad I decided to investigate further and to become a Sure Step Distributor. It has been one of the best decisions I have ever made and I have not had even one moment of regret since making it. This business meets all three of my criteria with flying colors.
One of the things I love about this business is that there is no "hard selling" going on. This is a service people genuinely need. Not only that, if you can get five minutes of a person's time to do the demonstration, the product really does sell itself. I never get tired of seeing the expressions on people's faces when they see what the Non-slip treatment can do for them.
By the time my training experience was complete, I had already presented two quotes for jobs. BOTH of those jobs closed within in a week after my training was finished for over $14,000 in sales. Two weeks after that, we presented a quote for a $19,000 job and we are just waiting on a signature so we can move forward there."
- Joe McBee
Sure Step Distributor
---
Unlimited Market Potential and Revenue…
The potential market for slip and fall protection is endless. Every floor and bathtub represents another customer. Just a couple of blocks in a typical North American city can represent thousands of square feet of potential sales.
Our distributors have made sales to almost every type of business on this list:
Airport Terminals
Apartment Blocks
Banks
Bus Terminals
Car Dealerships
Casinos
Condominiums
Convention Centers
Factories
Fitness Clubs
Government Buildings
Hospitals
Hotels/Motels

Military Bases
Museums
Nursing Homes
Office Buildings
Post Offices
Recreational Centers
Residential Homes
Restaurants
Schools/Universities
Shopping Malls
Supermarkets
Swimming Pools
---
NASCAR And Sure Step…
NASCAR is the most attended sporting event in the country and the live TV viewership is among the top as well. Auto racing provides Sure Step with a great form of national advertising for its brand, product, and distributors. NASCAR is huge, the top when it comes to Motorsports and the #1 non-slip company in the world is proud to be partnered with them. We believe this partnership allows Sure Step distributors to receive the greatest benefit. With an incredible product and virtually no competition, the time is now to join our Sure Step family.
---
Sure Step Protects Your Territory…
We limit the number of distributorships we sell in any area. And we give it to you in writing. In a medium-sized city - you could be the only Sure Step distributor.
Video
►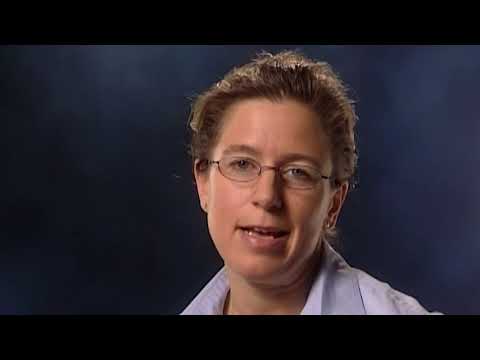 Availability
Sure Step

is currently accepting inquiries from the following states:

Alaska, Alabama, Arkansas, Arizona, California, Colorado, Connecticut, District Of Columbia, Delaware, Florida, Georgia, Hawaii, Iowa, Idaho, Illinois, Kansas, Kentucky, Louisiana, Massachusetts, Maine, Michigan, Minnesota, Missouri, Mississippi, Montana, North Carolina, North Dakota, Nebraska, New Hampshire, New Jersey, New Mexico, New York, Ohio, Oklahoma, Oregon, Pennsylvania, Rhode Island, South Carolina, South Dakota, Tennessee, Utah, Virginia, Vermont, Wisconsin, West Virginia, Wyoming and Canada

Interested parties should have at least $20,000 in liquid capital to invest.
* This information may have changed since first published. We recommend that you always verify fees, investment amounts, and offers with the business opportunity directly prior to making a decision to invest.
Here are some other suggestions in the same category that you selected
COVID & the Impending RECESSION = Roughly 11 million houses hit the market for pennies on the dollar! Now is the best time to invest since the housing crash of 2008 which created more millionaires than any other time in…
30k Minimum Cash Required
We build and scale eBay businesses for our clients by helping automate all inventory management tasks, keeping account health in great condition, inventory monitoring, 24/7 customer service, and helping to automate any and…
40k Minimum Cash Required
Explore a recession-proof franchise with the unique benefit of a residual income stream. Brightway produces winning outcomes for franchisees and their customers by offering access to customized insurance solutions from a…
50k Minimum Cash Required
We build and scale Amazon stores for our clients by helping automate all inventory management tasks from account health monitoring to 24/7 customer service. Learn more now
40k Minimum Cash Required
A professional company with 23 years of experience offering investors an opportunity building a business in the expanding, worthwhile and respected space of health and wellness offerings. HealthyYOU Vendingblends an…
60k Minimum Cash Required
JUNK CHUCKERS is offering a rare opportunity for you to be a REGIONAL FRANCHISE DEVELOPER in any of the 48 USA contiguous states. A regional franchise developer has no employees, no office requires, no trucks, no dumpster,…
150k Minimum Cash Required
Minuteman Press is an essential B2B print & marketing franchise that has remained open through Covid-19. Our customer service driven business model provides digital print, design and promotional services to businesses. Learn…
70k Minimum Cash Required
Express Employment Professionals is the top staffing franchise in North America. Ranked #1 by Entrepreneur Magazine for nine years in a row, we have 825 awarded locations with an average of more than $6 million in top-line…
150k Minimum Cash Required
Celebree School is a thought leader for early childhood education. Established in 1994 by a founder with no background in education, we now have 26 corporately owned schools companied with 50 franchise locations throughout…
250k Minimum Cash Required
Club SciKidz is an educational and technology enrichment program for children ages 4 to 15 that utilizes interactive presentations of structured science-themed activities in a fun, nurturing environment. Our STEM summer camps…
80k Minimum Cash Required
Ready for a unique approach to a rapidly growing industry? A Place At Home offers Senior-Focused Care, Multiple Revenue Streams, and an ultra-scalable pandemic resilient model with large territories still available!
70k Minimum Cash Required
Fibrenew is the world's largest franchise in leather, plastic & vinyl Restoration. With 300+ Franchise Partners in 6 countries, 35+ years of history, and plenty of room for expansion, now is the time to look at…
30k Minimum Cash Required