Transition Squad® Partner Network
There comes a time in everyone's life when they have to let go of the things they have collected over the years. Whether it is a senior that is downsizing or a family member settling an estate, one of the biggest physical challenges is "what do I do with all this stuff". There's a ton of quality second hand stuff out there looking for a good home and owners that need help monetizing it rather than just adding it to our landfills. As a member of Transition Squad® Senior Downsizing Academy and Partner Network, you'll have access to our proprietary online auction platform and process to sell a large volume of items quickly, efficiently and profitably.
What Does a
Transition Squad Partner Network

Opportunity

Cost?

To buy an opportunity with Transition Squad Partner Network, you'll need to have at least $5,000 in liquid capital.
Requirements
Financial requirements for this
opportunity

:
Options
Options available to
owners

:
| | |
| --- | --- |
| Financing: | Not Available |
| Training: | Available |
Company Details
Facts about this
opportunity

:
| | |
| --- | --- |
| Home Office: | St. Petersburg, FL |
| Year Founded: | 2011 |
| Franchising Since: | 2017 |
Join Our Collective And Grow
Your Business Faster and More Profitably
Transition Squad® Downsizing Academy and Partner Network is the mentoring, coaching and partnering side of our business. We've built a successful, lucrative business in our market, and are happy to share our knowledge and experience with our Partners to help them achieve success and greater profitability in theirs. Through the Academy and Network, we teach, coach and mentor based on what we did right (and wrong), create a community, which we call "the Collective", of like-minded, like-interest individuals to help each member grow, and provide tools and resources to make it all happen.
Over the years, we've sold millions of dollars' worth of items on behalf of clients and other Partners, conducted thousands of estate sales and auctions, even had our own 6,000 sq. ft. consignment store and auction house for several years and pretty much done it all in the field of online downsizing auctions.
The Opportunity
Transition Squad® specializes in online auctions using our own proprietary auction platform and process. If you already buy and sell, or do estate sales and/or online auctions, our program will help simplify the process. With auctions, all the desirable items sell quickly and prices climb because an auction is a competitive bidding environment. For unsold items, you can either clear out the premises to manage the donation or disposal for clients or hold an estate sale to make more money. Using traditional selling tools with a classifieds model is great if you have a small number of items. However, it is a logistical nightmare for an entire household of things. We have developed a highly efficient process and program to sell a large volume of goods quickly, easily and profitably and we pay you half of the seller's commission on each auction.
To join our Senior Downsizing Academy and Partner Network, membership dues are $799 for the first year and $299 each year thereafter. As a member, we'll pay you 50% of the seller commission on each auction you hold for your clients.
Click to Visit the
Transition Squad® website
Partner Member Benefits
Brainstorming, coaching, mentoring and training for those that want to start or grow their downsizing or buy/sell business faster, and avoid many pitfalls they may encounter
Sharing of best practices, new techniques and resource materials between Partners
We split the seller commission with you
Regular marketing of your auctions to our buyer pool in your area
Leverage our strong SEO and Google positioning to learn how to rank higher at little to no cost
Lead generation coaching and business development/CRM strategy
Potential access to inventory at lower or no cost and potential leads for auctions and downsizing
Operation under our auction license, where applicable
Tax collection and remittance through our tax accounts
Credit card and seller payment processing
Support for declined credit cards
And more!
Ideal Candidate
To make any business successful, one has to work smart and then hard. We're looking for enterprising hard workers to be our partners in their local market. We want people who are already running or want to run their own estate sale or online auction business, build and grow a real business and help people along the way.
Seniors and their families will be entrusting you with their own personal effects, many of which will have sentimental value. They may call Transition Squad® because they see a benefit in our value proposition, but they will sign up because they trust, like and build a connection with YOU and believe that you will treat their precious items with the same care and attention as if they were yours. Therefore, it is very important that you are genuinely and sincerely interested in wanting to help the client.
This role also requires an organized, resourceful, project management type of leader with excellent attention to detail, the ability to juggle multiple clients at the same time and excellent written and oral communication skills. You must be flexible with your time to meet client needs.
While you don't need to be a "tech geek" to run a Transition Squad® auction, you should be comfortable with computers and basic programs like Excel, Word, databases and browsers on a Windows platform. 
Sound Like you? Request information to learn more today!
Video
►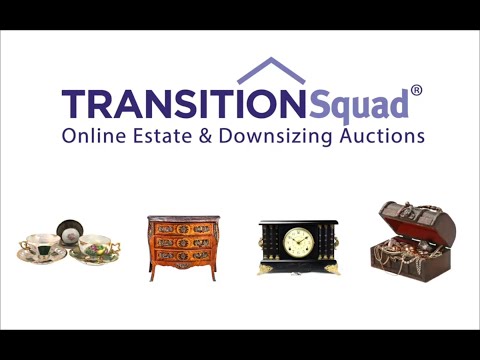 Ready to Learn More?
We have more information on
Transition Squad Partner Network

available today for you to review.
Speak To A Rep Now
To get more information on Transition Squad® Partner Network, please call Viraf Baliwalla directly at (866) 249-5474.
Availability
Transition Squad Partner Network

is currently accepting inquiries from the following states:

Arkansas, Colorado, District Of Columbia, Delaware, Iowa, Missouri, Montana, New Jersey, New Mexico, Nevada, Oregon, Vermont and Canada

Interested parties should have at least $5,000 in liquid capital to invest.
Get More Info Now
If you're still considering
Transition Squad Partner Network

, why not take a moment to learn a little more?
* This information may have changed since first published. We recommend that you always verify fees, investment amounts, and offers with the business opportunity directly prior to making a decision to invest.