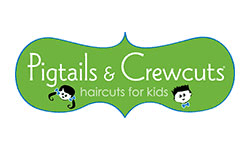 Pigtails & Crewcuts
Pigtails & Crewcuts is a recognized brand within the vibrant $64 billion hair-care industry. Parents everywhere trust Pigtails & Crewcuts when it comes to their children's salon experience. Pigtails & Crewcuts offers a turnkey business package and comprehensive training along with ongoing support. Inquire now to learn more about this franchise!
What Does a
Pigtails & Crewcuts

Franchise

Cost?

To buy a franchise with Pigtails & Crewcuts, you'll need to have at least $100,000 in liquid capital and a minimum net worth of $250,000. Pigtails & Crewcuts charges a franchise fee of $25,000. They also offer a discount for veterans (5% off a Single Unit Franchise Fee). *
Requirements
Financial requirements for this
franchise

:
Options
Options available to
franchisees

:
| | |
| --- | --- |
| Financing: | Not Available |
| Training: | Not Available |
| Veteran Discount: | 5% off a Single Unit Franchise Fee |
Franchisor Details
Facts about this
franchise

:
| | |
| --- | --- |
| Total Units: | 72 |
| Home Office: | Atlanta, GA |
| Year Founded: | 2002 |
| Franchising Since: | 2003 |
Pigtails & Crewcuts is a recognized brand within the vibrant $55 billion hair-care industry. Parents everywhere trust Pigtails & Crewcuts when it comes to their children's salon experience. But it's also a trusted brand when it comes to top franchise opportunities.
---
Why Pigtails & Crewcuts?
Our experience. Owners Bucky Cook and Wade Brannon are pioneers in the franchise business. In 1984, they took a small retail store in South Carolina and grew it into a nationally recognized brand with more than 230 franchise locations. A competitor purchased the business in 2002.
Our growth potential. Child-centric hair salons are a relatively new concept with unlimited growth opportunities. Many Pigtails & Crewcuts owners have expanded with ease from one salon to multiple locations. Our business model lends itself to multi-unit development because of the ease of operation, relatively low cost of entry and potential high return on investment.
Our reputation. Since 2007, Entrepreneur magazine has included Pigtails & Crewcuts in its 'Franchise 500' list, and Parents.com has named Pigtails & Crewcuts one of the 'Top 10 Chains for Kid Birthday Parties.'
Our services. We want kids and parents to enjoy themselves and we've found a proven way of doing just that. Our brightly colored salons, friendly franchise owners, salon staff and satisfied customers are the best proof we can offer. Plus, we're here to support you, every step of the way.
---
Franchisee Benefits!
Owners of Pigtails & Crewcuts salons enjoy the following benefits that come with this top franchise:
A turnkey business package. Pigtails & Crewcuts salon owners walk into a proven franchise model that sets you up for success. Our corporate office helps you obtain the latest equipment at the best prices, provides inventory guidance and leads you through the necessary steps to opening your salon.
Comprehensive training. Education and training are keys to franchise success. While this may be your first salon, we've opened more than 30 and are excited to share our proven business model with you.
A trusted brand. Since opening, we have invested heavily in building a recognizable and respected brand identity.
Ongoing support. We're always proud to welcome new members to our tight-knit community. Whether it's your first day or you're years into the business, our staff remains just a phone call away.
In addition to providing hair services, our franchises throw birthday parties and carry a large selection of unique gifts along with a custom line of children's hair care products, creating additional revenue streams for the business and additional fun services for its customers.
---
Testimonials.
"I own two Pigtails & Crewcuts salons in Georgia (one is in Roswell and the other is in West Cobb) along with my husband, Scott. I opened the first kids' salon franchise because I was frustrated with my own experiences, as a parent, with kids' haircuts. Driving my two children all over town, I watched them sit (and sometimes cry) through too many mediocre or even bad cuts at salons aimed at adults. I wanted a place that really catered to all children, a place where kids can laugh their heads off or have a melt down and not be met with judgment. I used to be a social worker, so I know the importance of a supportive, fun and friendly environment for everyone. Seeing that need in my town, I took matters into my own hands and opened my first Pigtails & Crewcuts. The first experience was so positive that in 2010, I opened a second location. I really enjoy being a business owner. It allows me a flexible schedule, so I can be there for my family. And I love my customers. I consider them a part of my extended Pigtails & Crewcuts family. Through them, I get to be a part of so many firsts—first haircut, first day at school, first lost tooth, first trip to Disney World and the list goes on. As a franchise owner, I receive the support and guidance of the corporate office, but I also get to tailor the salon to fit within my own community. I sell the kinds of organic products that I use on my own children, and I buy bows and hair accessories from local moms. Being a business owner also allows me a chance to give back. I regularly spearhead back-to-school drives and food drives. And last year, alone, we carried out 200 haircuts for Locks of Love, with the kids donating their hair to sick children in need. At Pigtails & Crewcuts, I'm doing my part to make this town, and this world, a better place, one child at a time."
— Nancy and Scott Anderson — Roswell & West Cobb, Georgia
"I lost my job due to the sale of the company and I was looking for something that I could stay connected to my daughter who was around six at the time, where I could still do field trips and volunteer in her classroom and have flexibility, but still work in a meaningful capacity. There was a Pigtails & Crewcuts in Chula Vista that I took my daughter to for a haircut and one day as I sat there I said "This would do well in my neighborhood."
I looked at another franchise opportunity, but thought the hair salons would be more global or appealing to everybody. Once I found Pigtails & Crewcuts, I looked at a couple of other salon franchises and decided based on the atmosphere inside of the store, which was important to me – the colors and the craziness, and also the cost – that I should go with Pigtails & Crewcuts.
The support from the franchise is fantastic. When you own your own business, you don't necessarily have a mentor or anybody to bounce ideas off of. For me, that's the best support I get from the franchise, but it's everything from helping me with my email to decision making based on ads, internal promotions… all types of stuff. It's just a super supportive franchise!"
— Kendra Keating, Owner — Del Mar, Del Sur, San Diego & San Marcos, CA
---
Our Ideal Franchisee.
If you enjoy working with people, especially children, and have a burning desire to be part of an exceptionally well supported franchise system, then Pigtails & Crewcuts may be the right choice for you. While a background in business is helpful, we do not require experience specific to the hair-care industry. We are seeking franchise owners who want their success to reflect their efforts and who will represent our brand in a positive, professional, customer focused fashion.
Pigtails & Crewcuts offers an excellent franchise opportunity to nearly everyone, whether you're a mom returning to the workforce or an entrepreneur investing in multiple salon locations. Whatever your background is, we'd love to share more information with you about this children's hair salon franchise.
Video
►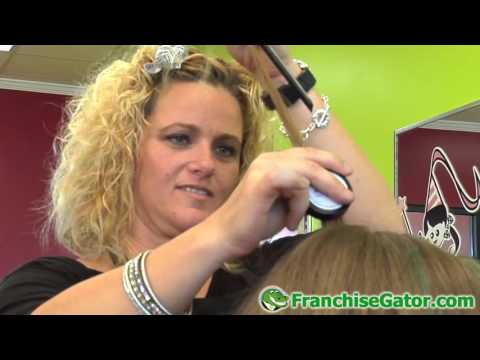 Availability
Pigtails & Crewcuts

is currently accepting inquiries from the following states:

Alaska, Alabama, Arkansas, Arizona, California, Colorado, Connecticut, District Of Columbia, Delaware, Florida, Georgia, Hawaii, Iowa, Idaho, Illinois, Indiana, Kansas, Kentucky, Louisiana, Massachusetts, Maryland, Maine, Michigan, Minnesota, Missouri, Mississippi, Montana, North Carolina, North Dakota, Nebraska, New Hampshire, New Jersey, New Mexico, Nevada, New York, Ohio, Oklahoma, Oregon, Pennsylvania, Rhode Island, South Carolina, South Dakota, Tennessee, Texas, Utah, Virginia, Vermont, Washington, Wisconsin, West Virginia, Wyoming

Interested parties should have at least $100,000 in liquid capital to invest.
* This information may have changed since first published. We recommend that you always verify fees, investment amounts, and offers with the business opportunity directly prior to making a decision to invest.
Here are some other suggestions in the same category that you selected
In Home and Online Tutoring allows our franchisees to grow their businesses as large as they want. When you combine our proven SAT and ACT programs with the ability to provide tutoring in all subjects and grade levels 24…
40k Minimum Cash Required
Do you want to own your own successful business in a high-demand and rewarding profession? Then look no further than The Tutoring Center Our turn-key system makes getting started easy with comprehensive training and support,…
80k Minimum Cash Required
Experience the joy of watching childrens confidence grow as they learn math skills and pursue their dreams using our proprietary, time-tested teaching method. One of the worlds top franchises, Mathnasium gives you the…
100k Minimum Cash Required
British Swim School has leveraged a proven franchising model to become a leader in the $5 billion Learn to Swim School industry. Ranked 63 on Entrepreneur's List of Top Low Cost franchises under $100k in 2022, British…
100k Minimum Cash Required
Oksana Enrichment Programs is a fun and exciting Franchise that provides private lessons and After School Enrichment programs to private clients, public, private, charter, home schools, school districts, counties and…
50k Minimum Cash Required
Since 1986, Parker-Anderson Enrichment has offered the most diverse selection of childrens STEAM and athletic programs in the U.S. and, in fact, the world. Our motto is Fun Comes First, our intention is to educate through…
100k Minimum Cash Required
All About Kids offers a hands-on, turn key approach to setting up a successful Child Care Center. Together we'll walk through: financing; site selection & building design; staffing & accounting systems; licensing;…
150k Minimum Cash Required
After School Chess Program for Kids, Low Investment Business The Knight School is the perfect low-investment opportunity for an entrepreneur in the Phoenix area. This franchise-like business model offers kid-centered…
50k Minimum Cash Required
TUTORING WORKS We offer a training program that follows a proven and highly successful business template. Our educator founders have constructed an easily learned and successful business model that allows qualified…
20k Minimum Cash Required
Maple Bear USA was established in 2014 and currently has three schools in Texas and Arizona. Maple Bear USA is part of the Maple Bear Global Schools network. Maple Bear is a leader in early childhood education worldwide A…
300k Minimum Cash Required
Mad Science is the worlds leading enrichment provider in science education with over 150 franchise locations in more than 20 countries. With over 35 years of experience in the enrichment field, we inspire children through…
50k Minimum Cash Required
Join America's fastest growing franchise in the private education industry. The private education market is continually growing and we want to help you find your success in this expanding market Tutoring Club is building…
50k Minimum Cash Required