WAG N' WASH
Wag N' Wash offers a unique business opportunity in the rapidly growing pet care industry. Our four revenue streams take advantage of a huge segment of the pet market, and include a retail center that offers high quality food, toys, bedding, and supplements, a bakery that offers human-grade freshly baked treats, a self-service wash with our own line of proprietary shampoos, and a professional grooming service.
What Does a
WAG N' WASH

Franchise

Cost?

To buy a franchise with WAG N' WASH, you'll need to have at least $200,000 in liquid capital and a minimum net worth of $500,000. Franchisees can expect to make a total investment of $510,910 - $843,410. They also offer financing via 3rd party as well as a discount for veterans (We offer a 5% discount on our fee to qualified military veterans.). *
Requirements
Financial requirements for this
franchise

:
Options
Options available to
franchisees

:
| | |
| --- | --- |
| Financing: | Via 3rd party |
| Training: | Available |
| Veteran Discount: | We offer a 5% discount on our fee to qualified military veterans. |
Franchisor Details
Facts about this
franchise

:
| | |
| --- | --- |
| Total Units: | 22 |
| Home Office: | Littleton, CO |
| Year Founded: | 1999 |
| Franchising Since: | 2006 |
About Us
Wag N' Wash offers a proven franchise opportunity in the resilient, yet rapidly growing pet care industry.
Here at Wag N' Wash, we want to provide dogs and cats (and their humans) with an unforgettable experience in a place that deeply cares about all of your pets' needs. It is our mission to recognize, promote, and foster the mutual positive impact that companion animals have with their humans.
Regardless of the current economic climate, consumers focus their spending on what's in the best interest of their families - This holds true for companion animals now more than ever. Healthy living has now extended to companion animals and, as a Franchise Owner, you will be happy to know that the natural foods market is the fastest growing segment of the pet care industry and you can take pride in the fact that you're providing these animals nothing but the best!
---
How Our Business Model Works
Wag N' Wash is the ultimate destination for cats and dogs. We provide high quality foods, professional grooming, a self-service wash, and a vast array of products that are personally selected for your companion animals. We take pride in our knowledge of our products and the individual needs of our customers. Our four revenue streams and offer companion animals everything they need in an immersing and fun environment and our $1.5 million in average annual revenue makes Wag N' Wash a high growth pet franchise opportunity.
---
Why Wag N' Wash
1. We've Earned Brand Loyalty - Our strong relationships with industry manufactures and suppliers provides Franchise Owners with Grade-A pricing. They are then able to pass the savings they receive onto the customers!
2. We have Strong Unit Economics - We have seen huge increases in revenue and expansion over the last several years. Our annual store sales are sitting at $1.5 million and 57% of our Franchise Owners either meet or surpass this average!
3. We have Strong Industry Economics - The pet industry seems to defy all odds during recessions and is affected very little by economic crisis. An astounding 92% of pet owners spent the same or more on their pets during the most recent recession period.
4. We Put Community First - In 2017, over $500,000 was given directly back to our customers through our loyalty program, 163 pets found their forever homes (over 2,100 to date!), and $95,000 was donated to charity partners through in-kind donations.
5. We're Focused Experts - Our products and services are focused solely on dogs and cats, who make up the largest segment of companion animals. This has allowed us to perfect our healthy-living market and offer nothing but all-natural products.
6. They're just so darn cute - No explanation necessary! One of the best things about owning a Wag N' Wash is being able to bring your companion to work with you every day, and the next best thing is meeting all your furry customers.
---
What Makes A Good Franchise Owner?
1. A Pet Enthusiast - We are looking for individuals who are passionate about animals and who are passionate about providing the best experience possible for both companion pets and their human guardians.
2. Positive, Outgoing, and Hard-Working - We are looking for people who are willing to think out-of-the-box and put in the necessary hours in order to make your business successful - all with a positive outlook for the future.
3. Community Focused Leaders - We are looking for people who strive to not only be a leader in their local community but who are also always looking to give back to their community in one way or another.
4. Business Savvy - We are looking for business-savvy Franchise Owners who are experienced, knowledgeable, and willing to work collaboratively while also working individually to promote your store locally and the brand nationally.
If this sounds like you then we'd love to talk and determine if you might make an ideal Franchise Owner at Wag N' Wash!
Video
►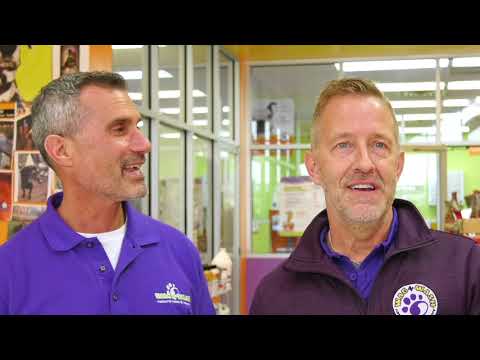 Awards
WAG N' WASH

has received the following awards and acknowledgements:

Franchise Gator Top 100 (2016, 2018); Franchise Gator Fastest Growing (2017, 2018); Franchise Gator Top Emerging (2016, 2017, 2018)
Availability
WAG N' WASH

is currently accepting inquiries from the following states:

Alaska, Alabama, Arkansas, Arizona, California, Connecticut, District Of Columbia, Delaware, Florida, Georgia, Hawaii, Iowa, Idaho, Illinois, Indiana, Kansas, Kentucky, Louisiana, Massachusetts, Maryland, Maine, Michigan, Minnesota, Missouri, Mississippi, Montana, North Carolina, North Dakota, Nebraska, New Hampshire, New Jersey, New Mexico, Nevada, New York, Ohio, Oklahoma, Oregon, Pennsylvania, Rhode Island, South Carolina, South Dakota, Tennessee, Texas, Utah, Virginia, Vermont, Washington, Wisconsin, West Virginia, Wyoming

Interested parties should have at least $200,000 in liquid capital to invest.
* This information may have changed since first published. We recommend that you always verify fees, investment amounts, and offers with the business opportunity directly prior to making a decision to invest.
Here are some other suggestions in the same category that you selected
Want to bring joy to other pet owners while building a solid, scalable business in the $123 billion pet industry? Aussie Pet Mobiles strong business model and is a lucrative opportunity that delivers professional, one-on-one…
150k Minimum Cash Required
Doody Calls provides pet waste removal service to residential, apartments and Home Owner Associations and is extremely well known and respected. If youre ready to make your entrepreneurial dreams come true with a proven…
65k Minimum Cash Required
A simple, low-cost dog training concept with average NET PROFITS of $113,629 Dog Training Elite is Americas fastest-growing dog training Franchise, With 40 years of experience, we specialize in strengthening the…
50k Minimum Cash Required
Hounds Town USA is a fully interactive doggy daycare and home to the Happiest Dogs on Earth Using simple, cost-effective, and dog-friendly materials, Hounds Town USA offers an affordable entry point into the booming pet care…
150k Minimum Cash Required
Zoom Room is a venture-backed indoor dog training gym with an emphasis on socialization. Our motto: We dont train dogs. We train the people who love them. The Zoom Room is not a drop-off training facility. We train owners to…
70k Minimum Cash Required
Join the largest network of CBD brick and mortar stores. Enjoy the perks of owning your own successful business while also making a difference through partnerships, community, education, experience, and only the highest…
70k Minimum Cash Required