Home Health Care Franchise Opportunities
The demand for senior and home healthcare franchises is expected to keep increasing, making this a very attractive business option for the right entrepreneur. This franchise opportunity offers not only growing demand, but also offers a high rate of return on revenue. A home healthcare or senior healthcare franchise is also appealing to a business person who wants a career which focuses on helping others. Finally, opting for a franchise in this category can help a franchisee navigate the paperwork and regulations that accompany this industry.
View Home Healthcare Franchises
Home healthcare providers are a $93 billion industry in the U.S.
Home healthcare experienced 4% growth between 2012-2017.
There's a projected job growth of 70% by 2020 for home health and personal care aides.
About 1.3 million additional jobs within the homecare field will be added through 2020.
Types of Healthcare Franchises
Within the category of senior / home healthcare franchises there are several options to consider. One is in-home non-medical care, providing services like meal preparation, grooming, bathing, transportation or companionship to seniors. Another type would be assistance to non-seniors after surgery or childbirth, as well as helping those with special needs. Finally, there's in-home medical assistance from accredited nurses or home health aides to help with catheter care, injections, IV infusions, tracheotomy or ventilator care and other issues.
Why Buy a Senior/Home Healthcare Franchises
The senior care and home healthcare market has grown and is expected to keep growing as more Americans reach 65 in the coming years. This makes this franchise opportunity a lucrative possibility, as well as one that allows an entrepreneur to know that he is helping others in his community. AARP found that 86% of those 50 and over in the U.S. prefer to stay in their homes as they get older. This fact will continue to increase consumer interest in assistance, medical and non-medical, to aid older Americans in their homes.
Home Instead has a network of more than 1200 independently owned & operated franchises providing non-medical companionship & home care services to seniors around the world. Our owners have a passion for helping aging adults &…
60k Minimum Cash Required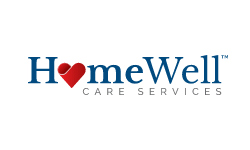 At HomeWell Care Services our franchise owners are motivated for life-changing success. They leave behind corporate America with conviction and passion to build an impactful business that empowers their employees to make a…
60k Minimum Cash Required
At SYNERGY HomeCare, our Care for Everyone philosophy creates a unique value proposition for our franchisees and the families they serve. Since 2001, SYNERGY HomeCare has established itself as the nonmedical home care…
50k Minimum Cash Required
Ready for a unique approach to a rapidly growing industry? A Place At Home offers Senior-Focused Care, Multiple Revenue Streams, and an ultra-scalable pandemic resilient model with large territories still available
70k Minimum Cash Required
CarePatrol was awarded 27 new franchise agreements in 2021, reaching systemwide revenue growth of nearly 50. Our home-based, low-investment business model is far different than senior home care franchises. CarePatrol…
50k Minimum Cash Required
ComForCare is a top-ranked, leading home care franchise whose brand is synonymous with quality care, innovative care programs, and recognition for building a top caregiving culture. We are actively looking for entrepreneurs…
75k Minimum Cash Required
Healthcare & Senior Care Franchise Categories: