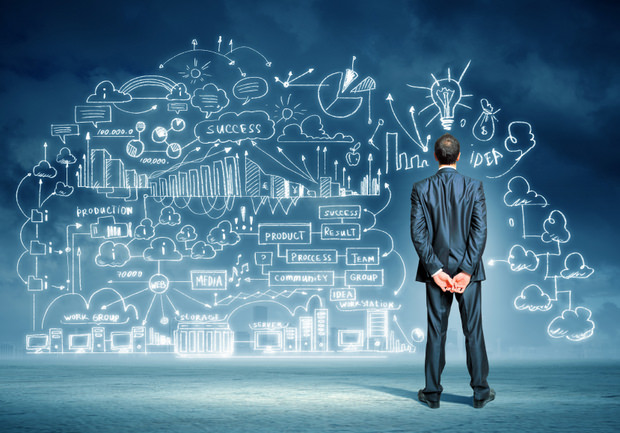 In a recent online article authored by Scott Dinsmore titled: Full Disclosure: 12 Reasons You Probably Shouldn't Be An Entrepreneur (The story no one tells), Mr. Dinsmore, an accomplished entrepreneur, eloquently catalogs the pitfalls often associated with building a small business.
As I read the article, I found myself wondering: 'Is being a business owner really that bad?'
With no disrespect to Mr. Dinsmore and his sage and cautionary notations (all of which I believe apply to anyone thinking of being in business for themselves; as a 'gut-check' at the very least), I'd like to offer a variation on his theme and approach entrepreneurship from the 12 Reasons You Probably Should be an Entrepreneur…
Control Your Own Destiny
For many of my clients, this is one of the most common reasons they cite for wanting to run their own business. Sure, being the boss is scary, but so is having no control over where (or if) you'll be working next week because of 'down-sizing', 'right-sizing' or 'cap-sizing'.

Reap the Rewards for the Risks You Take
This is another essential pre-text of entrepreneurship. We take risks everyday in our lives; when we take a risk as an employee the owner reaps the rewards for our risk-taking. Becoming the owner is a fundamental shift in thinking and those that make the leap get to retain the rewards.

Truly Commit Yourself
As an employee, you are never 100% committed. You work hard, you do your best, but it is not yours. Becoming a business owner allows you to become 100%, passionately committed. It is your baby and the pride and dedication you will feel is unlike any job you can hold. This is not only empowering, it is fun.

Challenge Yourself
Running your business probably won't be a 9-5 endeavor; when you are the head honcho, you take on new responsibilities. You are not only responsible for yourself but for your employees as well. Challenging yourself is a good thing; it is the way we learn and grow.

Connect With Your Clients
Often times we do not get to enjoy the feedback of how our jobs effect others (or our clients/customers). Running your own business offers us an enriching experience and a unique opportunity to 'connect' directly with clients and/or customers.

Wealth Creation
This probably should be placed higher on the Top 12 Scale as its importance simply cannot be overstated: When you build a business you build a legacy. It is true that your financials may take a few years to get to 'C-Level' earnings; but the residual value you are building will usually outlast you and become a valuable asset for you and your family – that's a true legacy

Take Pride in Building Something of Your Own
Satisfaction: It's as simple as that; taking pride in having ownership of something you built/ran/operated.

Have Greater Freedom
This one's a little tricky because at first, you'll probably be burning the proverbial midnight oil day after day; however, in time, as you become accustomed to the rhythms of business ownership and operations, you will learn to find the time for yourself, your family and your community

Bring your ideas to life
Most people I meet have great ideas. The primary difference between business-owners and worker-bees is that the entrepreneur/business-owner 'acts' on their ideas and the worker-bee continues to 'talk' about their idea. There is nothing more satisfying than thinking up something and then doing something to bring it to life

Set an Example
Why am I comfortable as an entrepreneur? Because my father was an entrepreneur. It is my norm. Children learn from their parents. If you are an employee, there is a good chance that your child will also be comfortable as an employee. By owning your own business, you can demonstrate, through your actions, that a person does not need to be beholden to an employer. Your children will be empowered to choose their own path in life just like you did.

Provide a better quality of life for you and those you care about
This is an all-encompassing statement that really answers the question of 'Why should I run my own business'? You do it for yourself, your family, your future, their future, your legacy, etc. At the end of the day, being an entrepreneur is all about taking control of, and improving your life (all aspects). I've find this to be the primary motivator for many entrepreneurs.

GO FOR IT, Without Letting Go
Many aspiring entrepreneurs want to run their own business while also 'hedging' their risk. To them, the success of their enterprise is more important than having their name on the door. These folks are well suited to explore franchising. A quality franchise system will have proven systems that help guide entrepreneurs to successful outcomes.
As you can see there are a number of compelling reasons to entrepreneurship. Yes there are pitfalls, but in todays 'new-normal' of outsourcing, globalization and maximized investor returns; traditional employee-based careers are starting to approach the same risk-levels often associated with starting your own business.
Are you an entrepreneur? Do you have what it takes to run your own business?
'To thyself be true': Only an introspective examination of yourself and a careful examination of alternatives will answer this question. If you would like further help, you may want to visit http://www.educatedfranchisee.com or read our book, The Educated Franchisee.
---
About the author:
With over 2 decades in franchising as a franchise company executive, franchisee and senior franchise coach, Rick Bisio is a best-selling author and speaker on the subject of franchising.  Mr. Bisio has established himself as a franchise coach/consultant to individuals who are considering purchasing a franchise.  To learn more, go to www.afranchisecoach.com or purchase his book – The Educated Franchisee or The Franchise Workbook
The Educated Franchisee project is dedicated to franchise education through the sharing of franchise information and strives "To create educated franchise buyers that have clearly defined objectives and are able to recognize the right, or wrong, franchise when they see it." To get more franchise information visit any of our websites including, www.educatedfranchisee.com, www.fddexchange.com, www.franchiseglossary.com, www.afranchisecoach.com, or contact us at rbisio@educatedfranchisee.com.
---