Pennsylvania, with its rich history, diverse landscapes, and a deep commitment to serving its aging population, offers a promising environment for those considering health and senior care franchising. This state, known for its vibrant communities and strong sense of community, presents a unique blend of opportunities and challenges in the senior care sector. 
In this blog, we'll delve into the senior care franchising landscape in Pennsylvania, exploring market dynamics, opportunities, and the factors that make it an attractive destination for potential franchisees. Whether you're a seasoned entrepreneur or new to franchising, Pennsylvania's senior care market has something to offer.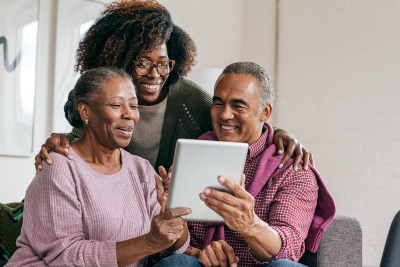 Market Dynamics
Pennsylvania's diverse demographics creates a significant demand for senior care services. The state boasts an impressive 1,000 existing senior care facilities, reflecting the mature nature of the market. The average time on page of 1 minute and 23 seconds and a bounce rate of 76.92% on our Health and Senior Care franchising pages hint at potential opportunities for newcomers.
The Pennsylvania Difference
Pennsylvania's senior care market is robust. "Pennsylvania is ranked fifth among the fifty states by the sheer size of its older adult population (3.4 million) and seventh by percentage (17.8%) of the total population." This provides an excellent backdrop for senior care franchising. Both health and senior care is highly valued in the state, making it an ideal place for franchises.
Opportunities and Challenges
The mature market in Pennsylvania offers opportunities for innovation. Potential franchisees can introduce fresh approaches to cater to the evolving needs of seniors. From specialized care services to community-oriented programs, there's room for growth.
However, the higher bounce rate also signals potential competition. Aspiring franchisees need to stand out by offering unique services, engaging with the community, and leveraging technology to streamline operations and enhance the quality of care.
Establishing Your Franchise in Pennsylvania
Launching a senior care franchise in Pennsylvania requires a strategic approach. Location plays a crucial role. Selecting areas with a higher concentration of seniors can be advantageous. Additionally, building partnerships with local healthcare providers, community organizations, and senior centers can help establish a strong presence.
Franchise Opportunity
ComForCare Home Care's reputation for providing quality in-home care services aligns well with the values of community and personalized care highly regarded in Pennsylvania. Its strong emphasis on caregiver training and support may resonate with potential franchisees seeking to make a meaningful impact in the state's senior care market.
Conclusion
Pennsylvania's senior care franchising sector presents a blend of opportunities rooted in a rich history and a strong sense of community. While competition exists, innovative solutions and community engagement can pave the way for success. As you contemplate entering the senior care franchising arena, Pennsylvania's unique characteristics can be a valuable asset.
---