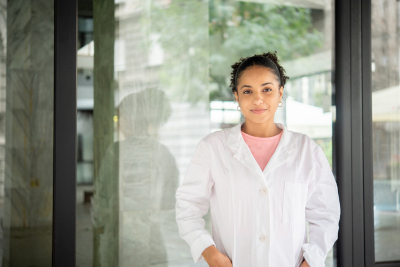 New York stands as a cornerstone for healthcare services with a burgeoning senior population propelling the demand for quality care. The state's franchising landscape offers a blend of opportunities and challenges for aspiring franchisees.
Establishing Your Franchise in New York
Embarking on a healthcare and senior care franchise journey in New York necessitates a solid plan. From selecting a strategic location to forging community relationships and adhering to state regulations, every step is crucial. Engage with experienced franchisors, leverage their support, and align your services with the community's needs to establish a strong foothold in this promising yet competitive market.
Market Dynamics
With nearly 18% of the state's population aged 65 or older, and 500 existing senior care facilities, the demand for senior care services is palpable. The average time on page of 1 minute and 28 seconds and a bounce rate of 42.86% on our website's Health and Senior Care category pages indicate a competitive yet attractive market for potential franchisees. The high engagement metrics suggest that individuals are actively exploring senior care options, presenting a vibrant market for newcomers.
Opportunities and Challenges
The extensive demand for senior care services, coupled with a supportive regulatory framework, presents ample opportunities. However, competition necessitates innovative solutions to stand out. Offering specialized care, leveraging technology, and establishing strong community relationships are some strategies to overcome the challenges and thrive in this market.
Leveraging Technology for Enhanced Care Delivery
In an era where technology plays a pivotal role, integrating innovative solutions can significantly elevate the service quality of your healthcare or senior care franchise in New York. Explore telehealth, electronic health records, and other tech-driven tools to streamline operations, enhance patient engagement, and ensure a competitive edge in the vibrant New York market. Embracing digital advancements can also aid in meeting regulatory compliance, making operations more efficient, and improving the overall quality of care.
Franchise Opportunity
SYNERGY HomeCare, with its well-structured franchise model and a range of non-medical home care services, could be a strong contender for those looking to enter the senior care franchising sector in New York. Its emphasis on personalized care and ongoing franchise support may resonate well with the needs of New York's diverse and growing senior population.
Conclusion
Venturing into New York's healthcare and senior care franchising sector requires a well-thought-out strategy. With a comprehensive understanding of the market dynamics and regulatory landscape, aspiring franchisees can navigate the challenges and seize the opportunities that lie ahead. The robust demand for quality senior care services, combined with the right approach and resources, can pave the way for a successful franchising venture in the Empire State.
---