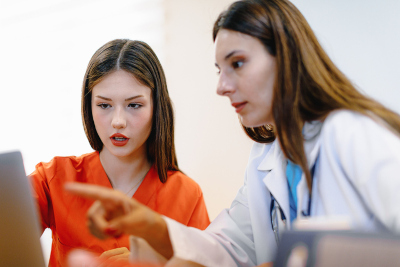 Michigan, with its picturesque seasons and strong sense of community, offers a unique setting for healthcare and senior care franchising. 
In this blog post, we'll take a closer look at the senior care franchising landscape in the Great Lakes State. With its diverse demographics and a wide range of opportunities, Michigan presents an appealing environment for potential franchisees. Whether you're a seasoned entrepreneur or new to the world of franchising, Michigan's senior care market has the potential to offer a fruitful and rewarding journey.
Market Dynamics
Michigan's senior care engagement, although characterized by a lower average time on page of 58 seconds, boasts a remarkable 0% bounce rate on our website's Healthcare and Senior Care franchising pages. This indicates that visitors are not only interested but deeply engaged in exploring franchise opportunities in the state. 
Michigan Senior Care Statistics
"Michigan is aging, and fast. The state has more than 2 million residents over age 60, representing about 25% of the state's population, and 37% of Michigan residents are 50 and older. Michiganders 85 and older are the fastest-growing age group of all. The state also has one of the top 15 oldest populations in the U.S."
Michigan's Seasons of Opportunity
Michigan's four distinct seasons offer more than just picturesque landscapes; they symbolize the cyclical nature of opportunity in the state's senior care franchising sector. Just as each season brings its own charm, potential franchisees can adapt and cater to the evolving needs of seniors. Whether it's specialized services during the winter or outdoor activities in the summer, Michigan's changing seasons provide a canvas for innovation.
Opportunities and Challenges
While Michigan's senior care market offers promising engagement metrics, competition remains a factor. Franchisees should focus on engaging with local communities and leveraging technology to enhance the quality of care.
Establishing Your Presence in Michigan
Launching a senior care franchise in Michigan requires strategic planning. Selecting the right locations, understanding the specific needs of communities, and forming strong partnerships with local healthcare providers and senior organizations are crucial steps. Additionally, adapting services to align with the seasonal preferences of seniors can help carve a niche in the market.
Franchise Spotlight
Homewatch CareGivers, known for its compassionate in-home care services and commitment to enhancing the quality of life for seniors, could be an excellent choice for potential franchisees in Michigan. With Michigan's engagement metrics indicating a deep interest in senior care opportunities, Homewatch CareGivers' focus on personalized care and strong community ties may align well with the state's unique dynamics, making it a promising franchise option in the Great Lakes State.
Conclusion
Michigan's healthcare and senior care franchising sector may have a shorter average time on page, but its 0% bounce rate signifies a strong interest and engagement. As you consider entering this dynamic market, staying innovative can be the key to success. Michigan's senior care sector, much like its seasons, offers a cycle of opportunities for those willing to adapt and thrive.
---