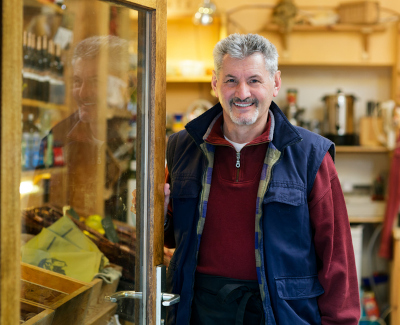 Entrepreneurial ambition knows no age limit. For those in the 45-54 age group, the data suggests that there is significant interest in low-cost franchising options. But the most striking aspect is the time this demographic is investing in exploring these opportunities—suggesting that if you fall into this age group, the clock is ticking to secure an appealing franchise. Let's delve into what makes this moment especially opportune for you.
The Data Speaks
Among all age groups, the 45-54 demographic stands out for spending the most time on page on our Low Cost category pages, clocking in at an average of 65 seconds. This is not idle browsing; this is careful consideration. The time invested indicates that the low-cost franchise options available are particularly appealing to this age group.
The Implication: Act Quickly
The elevated time spent on exploring opportunities suggests that these franchises are resonating well with the 45-54 age group. This could mean that these attractive opportunities might not stay available for long. If you're in this demographic, you may want to act quickly to secure a franchise that aligns with your interests and needs before someone else does.
The Pros of Low-Cost Franchising for 45-54 Year Olds
Franchising is more than just a business model; it's a significant driver of economic growth and job creation. "In total, franchise businesses account for 5.3% of private sector GDP and more than 8% of private sector jobs." For those in the 45-54 age group, this lends even more weight to the advantages of entering the franchise arena. 
Let's delve into the specific pros that make low-cost franchising an ideal venture for this demographic.
Financial Leverage
By the time you reach the 45-54 age group, you likely have some financial resources saved up. Low-cost franchising allows you to leverage those resources effectively, getting you into the entrepreneurial game without jeopardizing your financial security.
Industry Experience
With years of work experience under your belt, you bring a wealth of industry knowledge to any venture. This experience can be invaluable in running a franchise, helping you avoid rookie mistakes and maximize profitability.
Networking Power
Years in the workforce have likely provided you with an extensive network of professional contacts. These connections can be a boon when starting a franchise, offering potential customer referrals, partnerships, or even investment opportunities.
Second Career Opportunity
For those looking to pivot careers or supplement retirement income, low-cost franchising provides a manageable entry point. It allows you to diversify your income streams without the full-time commitment that other business models might require.
Legacy Building
At this stage in life, many people start thinking about the legacy they'll leave behind. Owning a franchise can be a family affair, providing a business that can be passed down to future generations.
Franchise Spotlight
Strive 11 Fitness, with its focus on personalized fitness and wellness, offers a scalable business model that can be particularly appealing to the 45-54 age group, who may be looking for a fulfilling second career in a growing industry without a high level of risk.
Conclusion
The 45-54 age group is showing more than just casual interest; they are investing their time to carefully evaluate low-cost franchise options. This level of engagement suggests that the opportunities available are resonating strongly with this demographic. If you fall into this age group, the time to act is now. The franchises that are capturing your attention today might just be the ones that are off the market tomorrow.
The clock is ticking, and the franchises are calling. If you're between the ages of 45-54, the data suggests that you should act now to secure a franchise that could be the perfect fit for your entrepreneurial aspirations.
---