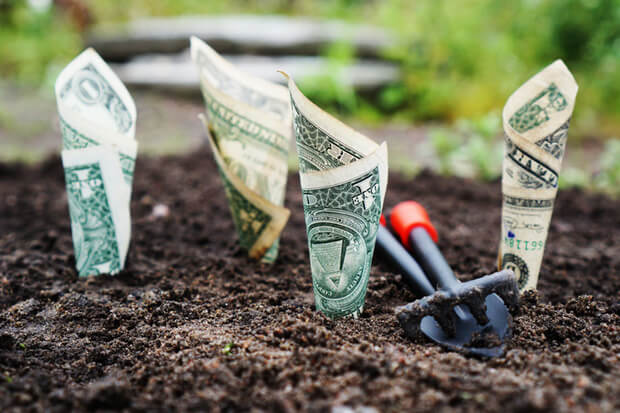 There may be no better time to explore becoming your own boss by opening your own franchise. Branching out can be scary, but according to the latest numbers from the International Franchise Association (IFA), the franchise industry is still experiencing positive growth. The IFA's Franchise Business Economic Outlook for 2017 report looked at more than 150 individual industries to provide an overview of how franchising as a whole was expected to perform in 2017 and includes many positives such as continued growth and legislative changes in favor of the franchise industry as well as new challenges like online data security.
Growth: 2017 vs. 2016
The expectation is 2017's growth will be only slightly behind that seen in 2016—1.6 percent versus 1.7 percent growth. That translates to an increase of about 11,500 new franchise establishments.
The growth also impacts both workers and the GDP of the franchise industry. Approximately 250,000 new jobs will be added via franchises during 2017, a 3.3 percent increase. Meanwhile, the GDP of the franchise industry will be up from 2016's $405 billion to $426 billion, a 5.2 percent increase.
While the numbers outlook is positive for the franchise industry currently, those figures are still dependent on legislative action. Issues such as immigration, health care and minimum wage increases could all potentially impact the growth of the industry in the coming months.
Who Will Grow?
The IFA projects that personal service franchises will experience the most growth in 2017, increasing by 2.3 percent. Quick service restaurants and table/full-service restaurants are tied at 1.9 percent growth. Meanwhile, retail products and service should experience an increase of 1.7 percent and business services 1.5 percent.
The top five states that will recognize growth in the franchise sector are largely in the West and Southwest, with Arizona, Utah, Nevada and Colorado taking four of the top five slots. Florida rounds out the list.
But what about growth for franchises overseas? The returning strength of the U.S. dollar has made profitability with international units more complicated in the last several years. Potential issues surrounding the dollars' strength versus the weakness of other global currencies can be managed with a little planning. To start with, a franchisee needs an awareness of what payments they have coming in and what monies are going out. This gives an awareness of a business' global exposure. Next, establish a baseline of current exchange rates for any currencies the business is involved with, followed by calculations of a 10 percent shift in either direction. This provides an idea of potential risk assessments a franchise could encounter internationally. With this information, a franchisee can determine future goals and decide what risks can be absorbed and what risks will need to be minimized to stay solvent.
The Legal Landscape is Changing for Franchises
The franchise outlook is positive overall, but there are areas that all entrepreneurs should be aware of to avoid any potential pitfalls to their continued success. The U.S. Department of Labor announced in early June that joint employer standard would be rolled back. Under the previous interpretation of the law, individual franchisees could be considered "joint employers" with larger corporations, leaving both potentially liable for wage-law violations.
The standard also could have affected other small businesses that use staffing firms to outsource business operations. The change, however, does not mean that franchisors and franchisees shouldn't still exercise caution in this area. The change does not yet change the law in regards to employee/independent contractor classification or joint employment. It does, however, signal the possibility of a more pro-employer approach to this issue from the Department of Labor in the future.
Security Concerns are Growing
Online data breaches are continually making headlines. It's not a matter of if this happens to a company, but when. The average consumer considers a corporate brand and a franchise location as the same entity. So any breaches to online information must be viewed through the lens of the system's brand. Discuss with any potential franchisors what crisis preparedness they have in place for these types of situations.
Smart franchisees (and their franchisors) would do well to heed these trends in the year ahead if they want to make the most of their business's potential. For those just starting to consider their own franchise, 2017 offers many opportunities to succeed at the entrepreneur lifestyle you crave.
---
About the author:
Eric has been in franchising for well over a decade, wearing many hats along the way. His original stint was as a franchisee, where his most valuable experience was not as a business owner but rather helping others to buy a franchise of their own. Its that experience that has served him well at Franchise Gator, where he started in 2005.

Eric was appointed as General Manager of Franchise Gator in December 2013. Prior to that, Eric's chief role was as Director of Sales and Service, consulting with franchisors in an effort to help them connect better with those using Franchise Gator to find the perfect opportunity. Eric's expertise in this area was a driving force behind the Gator Dashboard, a platform that assists prospective franchisees during the exploration phase.

When not in the office, tends to his home based franchise, which consists of his wife Stacey and 2 kids, Presley and Spencer. Eric is currently working towards his Certified Franchise Executive (CFE) certification through the International Franchise Association (IFA).
---