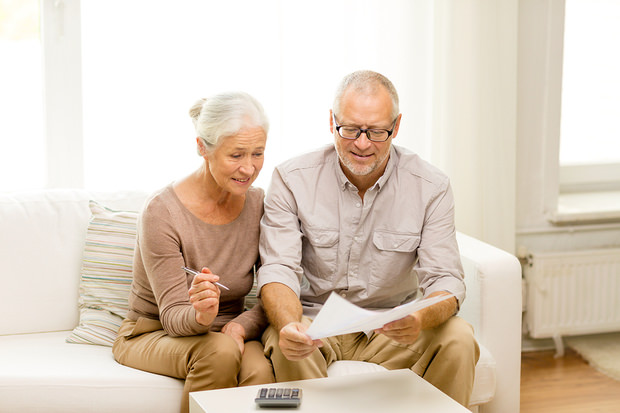 Retirement used to be the time to live off your nest egg and Social Security, see the world, and spend time with your grandkids. Increasingly, however, many retirees are finding out that life after work isn't everything they thought it would be. Maybe their grandkids are busy going to sports practices and music lessons, or they're not sure their nest egg is robust enough to last them another 20 or 30 years if they are fortunate enough to live that long.
Older franchisees bring a wealth of life experience to their businesses.
For whatever reason, a good number of retirees find themselves looking for something purposeful to do, or a way to make more money than their IRAs can give them. Many retirees are turning to franchising, with 28% of all franchises being purchased by those in the 55-64 age bracket in 2013. Here are some reasons for retirees to look into franchising as the perfect mix of purposeful work and income potential.
1) Franchises are good investments.
When well chosen (do your research), franchises can be a good way to make your money work for you. Using part of your nest egg to cover the initial fees can be scary, but over several years, the franchise can generate a return on that investment and regular income for the franchisee. As retirees experience declining health or need more leisure time, the franchise can be resold or passed down to family members so that they can experience the benefits.
2) Franchises work for those who retired a little too early.
Whether you were forced into early retirement or just thought you were ready, a franchise can be a great way to spend those last productive years before your health or other circumstances cause you to finally slow down. Franchises require lots of time and effort early on to build the business, hire key staff, and get things rolling. After a few years, many franchisees find that the workload decreases, and they become more part time managers than owner-operators putting in lots of hours.
3) Franchises thrive with experience and expertise.
Many retirees find themselves with lots of life experience and job expertise that their companies no longer valued. The best franchisees have a gut sense of how to run a business that only comes from the kind of life experience many retirees have.
4) Franchises make running a business easier.
Although retirees have lots of life and business experience, they may not be as comfortable with new technologies like digital marketing, social media and computerized point of sale systems. Franchises do much of the technological systems work for business owners and provide needed training on how to use these systems effectively so that retirees can get up to speed.
Retirees considering franchise opportunities should do careful research before jumping in, but for many, franchising may turn out to be a good way to spend productive years making your money work for you.
Franchise Gator has thousands of franchise opportunities for people of any age who have the time and money to invest
---