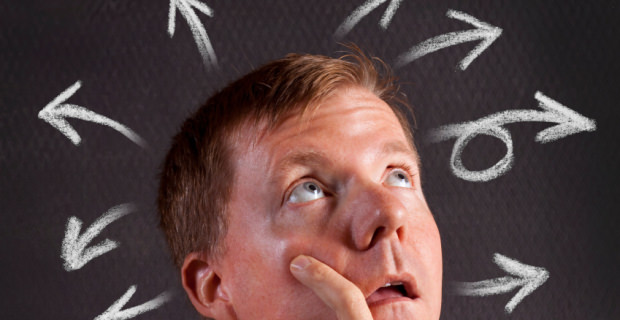 Confused about healthcare reform? We thought so. Here are five
questions you are probably asking, along with some answers that should
help you sleep better a night.
Are the healthcare reform police about to bust through my front door?No employer must offer coverage. Depending
on the size of your company, different provisions apply. Fifty employees
is the tipping point. For businesses with 50 or fewer employees, there
is the Small
Business Health Options Program (SHOP) that opens October 1,
2013 and is designed as an online marketplace for health insurance. You
may be eligible for Small
Business Health Care Tax Credits. If you have 51 or more
full-time equivalent employees, you should plan on offering affordable
insurance that meets minimum value, as determined by government
standards, or face a penalty. You may be subject to the Employer
Shared Responsibility payment if at least one of your full
time employees gets lower costs on their monthly premiums through the
Marketplace. Confused? Consider hiring a broker who knows his or her way
around the changing healthcare landscape and can guide you through some
of these regulations.
Should I make my part timers work fewer hours?This is not a simple yes or no answer. Employees who work 30
or more hours per week are now considered full time. If you employ 51 or
more people and have part time employees who work 32 hours a week, you
are going to have to either provide coverage or pay a penalty. It is up
to you to decide if you want to offer your part-time employees coverage.
There are a multitude of factors that will guide you. Depending on the
state in which you do business, and the size of your company, how much
coverage you want to offer, and the makeup of your participant
population, you will have different options and requirements.
Do I have to do anything right this very minute?Well, sort of. The enforcement of the Employer Mandate taxes
and reporting has been delayed until 2015. However, there are a number
of requirements that did not get delayed. For example, by October 1, you
need to send a notice to employees. Otherwise, you don't have to do
anything, but it's a very good idea to get smart on healthcare reform.
Review and revise all plan documents.
What? Does this mean my insurance rates are going up?You're not going to like the short answer: it depends. There
have been studies that show, on average, that rates will go up, but it
all depends on what state you are in, the level of coverage you offer,
your plan participant population. However, there will continue to be
upward pressure on insurance prices in general.
What's the penalty for not having insurance?As of October 1, 2013 companies with at least one employee and
$500,000 in annual revenue face up to a $100 per day fine if they fail
to send out a letter notifying all employees of the Affordable Care
Act's healthcare exchanges. If your business is regulated under the Fair
Labor Standards Act, regardless of size, you must comply. Going
forward, letters are to be distributed to any new hires within 14 days
of their starting date, according to the Department of Labor. The
penalty, also known as the Employer Mandate, does not go into effect
until 2015.
---
About the author:
Farrah Kennedy knows franchise prospecting and knows it well. Having served as the General Manager at Franchise Gator, the leading on-line directory for franchise and business opportunity information, until December 2013, she managed all aspects of the business, including franchisor relationships, franchise leads, P&L and strategic objectives and growth, as well as taking care of Gator Crew who affectionally referred to her as 'GatorMom'.

Farrah began with Gator since almost the beginning - she was the first employee in October 2003. Before Franchise Gator, Farrah started her career in lead generation in 1997 with NewHomesDirect.com, a research site for potential new home owners where she served as the Director of Operations for 5 years.

Farrah now serves as Senior Manager at Mail Chimp.
---