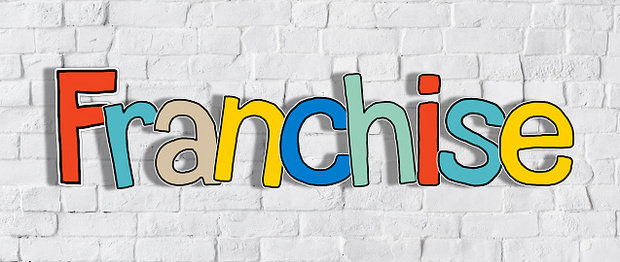 Every franchisee and entrepreneur understands the importance of their business and getting their message across to potential investors and customers. However, what many franchisees might not know is how beneficial a blog can be for their brand, exposure and reaching new potential buyers in the process.
1. Rank in Search Engine Results
One of the absolute best reasons to create a blog around your business and franchise is that it will greatly help you rank for your company name in search engine results. Not only will your blog rank, it will also act as a central hub for all your company's information and be a huge resource for anyone looking to invest in or purchase from your business. By ranking your blog in search engine results, you also allow others to access you and your brand through external links to your social media profiles, business website and lead generation pages.
2. Build Your Mailing List
Through your blog, you can create content focused directly on your franchise. While content is always great and ranks well in search engine result pages, one of the best ways to get people to keep coming back for more and to take action on your site, is to get them on your mailing list.
To increase mailing list subscribers, create a short PDF guide or resource to give away in exchange for the person joining your list. Subscribers to your mailing list can then receive updates on your latest blog posts or any upcoming promotions or events you might be running.
3. Show Your Expertise Within Your Industry
A blog is one of the best ways to establish yourself as an expert within your niche. Everyone knows the time, effort and cost that go into marketing for franchises, and one of the best ways to invest in yourself and your business is by becoming an industry expert via your blog.
For instance, how many times have you answered the same questions over and over again about your franchise? You could take all of these questions (and your answers) and post them on your blog, as a Frequently Asked Questions page, or by elaborating upon each question and answer in separate posts. The next time someone sends you an email asking for this information, you can simply redirect them to your blog.
In short, a blog is a great way to show your expertise and also to expand your reach in the process. As readers visit your blog and see how valuable your content is, word will spread, and you'll soon become known as an industry expert, both establishing a stellar reputation and attracting new customers.
4. Highlight Your Positive Reviews and Experiences
There are plenty of review sites on the Internet, but how many of them do you actually have control over? The answer is probably none.
With a blog of your own, you can highlight the positives of your franchise, while showcasing case studies and how well other franchisees are doing. Don't let other sites control your online reputation. Use a blog to make a great first impression, improve your search rankings and also deliver the positive message you and your business deserve.
5. Establish a Community Around Your Franchise and Brand
In most cases, generic websites are a one-way conversation where the site owner talks to the site visitor. With a blog, it's more of a two-way dialogue.
When people visit your franchise's blog, they should have the ability to leave a comment, navigate to any of your social media profiles, or even send you an email through a contact form. Internal blog pages may also include an About Us page, show videos and make it easy for site visitors to learn more about you and the products or services your franchise offers.
Blogging has completely changed the way content is being created and read on the internet, and It's now more about engagement than ever before.
In Conclusion
Creating a blog for your franchise is one of the best decisions you can make. Blogging has one of the lowest investment costs for any type of online marketing, and its long-term growth and reach can do wonders for your brand over the coming months and years. Setting up a blog takes only a few minutes – so why not create a franchise blog of your own today?
---
About the author:
Zac Johnson is an entrepreneur with nearly 20 years of experience in the online marketing space. As the founder of Blogging.org, Zac has also created a simple how to start a blog tutorial that shows how anyone can get their own blog live in less than 10 minutes.
---