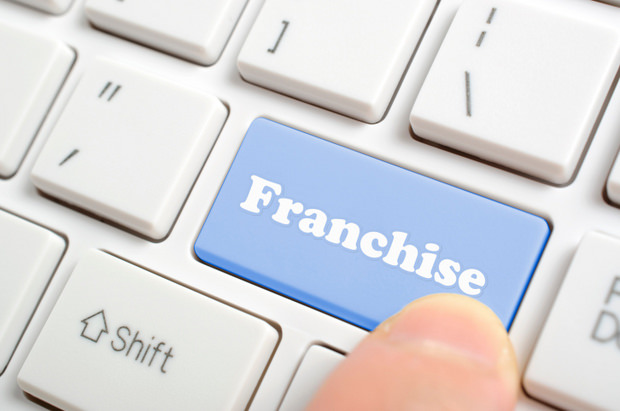 Franchises may be less risky than independent businesses, but there are still varying degrees of success and profitability associated with being a franchisee. Some franchises are far more profitable than others. Here are some characteristics associated with highly profitable franchises:
1) An excellent location.
For a business that sells to the public like a retail outlet or restaurant, an excellent location is a busy strip mall or other mall with signage visible from the main road and lots of through traffic. A business park with lots of offices may be another great place for a restaurant franchise. Be aware that any obstruction to easy access and visibility – no matter how slight – will cost thousands in profits per year. For mobile franchises or others that don't require customers to come to them, an excellent location may still provide visibility of signage, or may have low rent even though it's in a safe, clean area of town.
2) A dedicated, involved franchisor.
The more help you can get from a franchisor, in most cases, the better your chances of success. The franchisor has built a successful business and knows how to run things to be profitable. "Since you are buying into an established brand that works best when the model is followed, there should be ample support through every stage of your franchise, since they should know how to guide you," says Jeff Salter, CEO of Caring Senior Service.
3) A proven track record.
When a parent company has proven successful with multiple franchises, it greatly increases the chances of success for your franchise as well. Franchises with a less proven history may still be successful, but it's a much greater risk.
4) Little or no competition.
Competition is rarely a good thing for profits. Research can reveal which franchises are at the top of their respective area, so shooting for one of those is best. If there's a similar business in the same mall or just down the street, it's important to make sure the market can bear both places without saturation, or that your franchise will get the lion's share of business over the other one.
5) Recession-resistant.
Things people must have even during bad economic times are usually profitable, such as grocery stores, budget restaurants, and retail stores known for their low prices. That being said, even franchises like Starbucks have been known to weather recessions exceptionally well, because for some reason people seem to think they need their $5 coffee no matter how bad off they are.
6) Free of legal entanglements.
It's worth a little research to make sure there is no pending litigation or even convictions against the franchise's parent company that may result in higher costs or greater regulations down the road. There's nothing like a huge civil suit award to cut deeply into profits, and that usually trickles down to the franchisees eventually.
7) Not afraid of effective change.
Change is a given in business, and a business that never changes will eventually fall. It's important that a franchisor always be looking at how to do things better and update the franchise to keep up with current needs and opportunities.
8) Priced right.
This does not mean inexpensive necessarily. A franchise with great profit potential will likely cost more than others, but will also offer a greater return. Don't be afraid to pay more if the franchise will yield a greater profit. There are ways to research a fair amount to pay and what kind of ROI you can expect.
Franchise Gator offers franchise opportunities for those who want to join the ranks of highly profitable.
---
About the author:
Stephan Baldwin received his B.A. from Lock Haven University of Pennsylvania in Interactive Design. He went on to start Traffic Media, a successful online consulting firm specializing in website design and marketing for real estate professionals in South Florida. Looking for a change in scenery, Stephan accepted the position of Marketing Director with Franchise Gator and moved to Atlanta where he currently resides. Stephan brings over 10 years of experience in UI design, SEM, SEO, email & affiliate marketing to Franchise Gator.
---