Introduction
The world of health and fitness franchising is experiencing a transformative shift, propelled by a group of dynamic entrepreneurs – the 45 to 54-year-old franchisees. Armed with a wealth of experience, an unwavering dedication to well-being and a formidable entrepreneurial spirit, these individuals are shaping the future of fitness business ownership. In this blog, we delve into the realm of 45-54 year-old franchisees, uncovering their unique attributes and insights that position them as influential trailblazers within the health and fitness sector.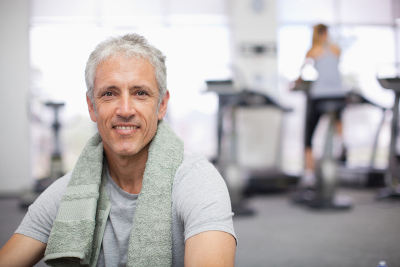 Advantages of 45-54 Year-Old Franchisees in Health and Fitness Ventures
The integration of the 45-54 age group into health and fitness franchising heralds a host of advantages that contribute to the growth and evolution of wellness ventures. Here's a closer look at how these seasoned entrepreneurs are making their mark:
Experience-Backed Leadership: 
With decades of experience behind them, 45-54 year-olds offer a depth of leadership and decision-making that comes from navigating various business landscapes. Their insights facilitate informed choices, effective team management and strategic growth.
Lifelong Wellness Advocates: 
This demographic places a premium on health and fitness, with a long-standing commitment to personal well-being. Their genuine passion for fitness translates into authentic customer engagement and a strong alignment with the values of health-focused franchises.
Entrepreneurial Versatility: Having traversed diverse professional journeys, 45-54 year-olds possess versatile skills that are invaluable in franchise ownership. Their adaptability, problem-solving aptitude and business acumen enable them to thrive in various scenarios.
Financial Stability: With years of professional development, this age group often enjoys a stable financial footing. This stability allows them to make strategic investments, drive growth initiatives and navigate the intricacies of franchise ownership with confidence.
Mentorship and Legacy: The 45-54 age range represents a stage of life where mentoring and legacy-building become focal points. These franchisees not only seek their personal success but are driven by a desire to mentor the next generation, fostering a culture of learning and sustainable growth.
Franchise Spotlight: Health Atlast emerges as an exceptional franchise opportunity for the 45-54 age group in the health and fitness industry. With its comprehensive wellness services, tailored programs and alignment with their wellness values, Health Atlast offers a platform for experienced entrepreneurs to thrive and make a substantial impact in the wellness sector.
The Path for 45-54 Year-Old Franchisees in Wellness Ventures
Beyond immediate business aspirations, 45-54 year-old franchisees have a broader vision. With a  20% share of total page views on our health and fitness pages, this age group's influence is undeniable. They aspire to create enduring legacies, foster wellness communities and contribute meaningfully to the evolution of the wellness industry. These entrepreneurs see their franchises as platforms to promote holistic wellness, encompassing physical fitness, mental well-being and a vibrant community spirit.
As we delve into the transformative landscape of health and fitness franchising, it's crucial to recognize the monumental impact of this industry. "There are 115,047 Gym, Health & Fitness Clubs businesses in the US as of 2023, an increase of 2.6% from 2022." This statistic illuminates the industry's growth trajectory, underscoring the opportunities awaiting franchisees. Within this dynamic environment, the 45-54 age group emerges as a driving force, ready to shape and redefine health and fitness ventures.
Conclusion
The entry of 45-54 year-old franchisees into the realm of health and fitness brings an ageless ambition that transcends time. Their unique blend of experience, wellness advocacy and entrepreneurial vigor positions them as catalysts of innovation. As they champion the values of well-being and community, 45-54 year-olds are not just redefining the fitness franchise landscape; they're reimagining wellness ventures for generations to come. Whether you're considering franchise ownership or seeking collaboration with visionary leaders, embracing the influence of 45-54 year-old franchisees opens doors to a future where age is not a limitation, but a wellspring of inspiration and impact.
---