Retail franchises generally have a lower starting cost compared to food franchises. But hold on, because it's not as simple as picking the cheaper option. The expenses can swing wildly for food and retail franchises depending on a bunch of factors.
When we talk about retail franchises, we're talking about a wide range of businesses. Think clothing stores, home improvement outlets, pet supply shops, convenience stores, and so many more. The typical price tag to get your retail dreams off the ground falls in the range of $50,000 to $500,000. Of course, that price depends on things like brand recognition, location, and the size of the operation.
Now, let's shift gears to food franchises—the ultimate temptation for our taste buds. If you're wondering, "Can I open a restaurant with 10K?" brace yourself for a slightly meatier investment upfront. Starting a food franchise can cost you anywhere between $50,000 to $1 million or more. You've got kitchen equipment, inventory, and all the delicious intricacies of running a food-related business to consider. No wonder the price tends to be a bit spicier!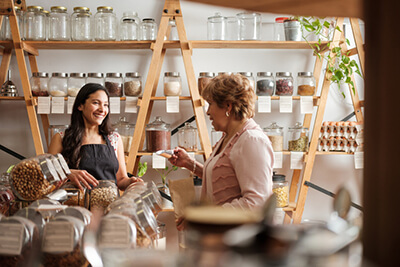 Looking to dive into the world of franchising? Franchise Gator has your back. Check out the Franchise Gator directory, where you can explore all sorts of food and retail franchises. In this particular blog, we're going to take a closer look at some of the less pricey options in both the food and retail categories to help get you started.
What Is the Cheapest Fast Food or Restaurant Franchise To Buy?
We've rounded up some of the most affordable and exciting food franchise options that are sure to satisfy your budget (and your cravings):
What Is the Cheapest Franchise To Buy Into Right Now In Retail?
Get ready to make your mark on the retail world without breaking the bank! Here are some of the more affordable retail franchises out there:
And hey, keep in mind that finding the perfect franchise isn't just about finding the cheapest franchise for sale. Why are you interested in a franchise, exactly? It's all about finding the one that aligns with your passions, suits the market demand, and helps you achieve your goals. Maybe you'd rather have a home-based business or a travel-focused franchise adventure! Or, if you really want to know which franchise is the cheapest to open, use the Franchise Gator directory to browse by investment amount.
Whatever your interests are, head on over to the Franchise Gator directory and discover the exciting opportunities waiting for you to seize the reins.
---