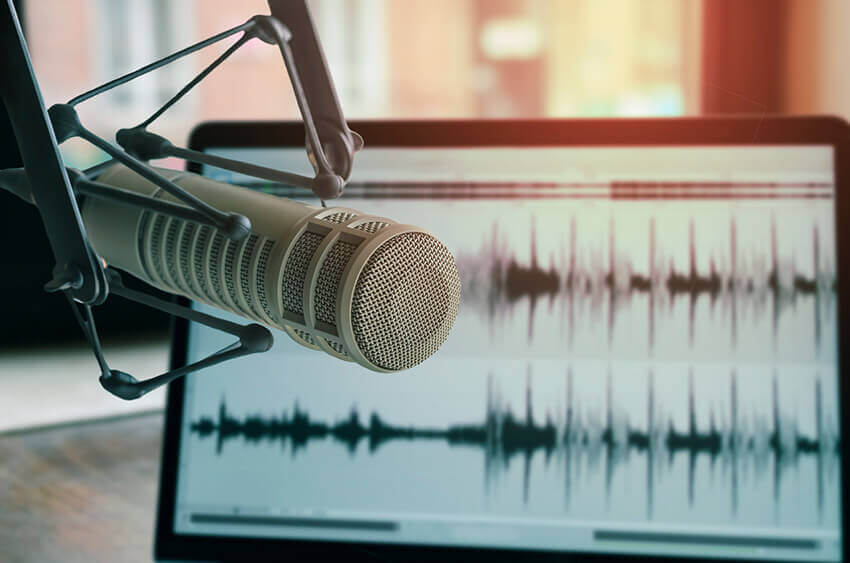 While franchising is a large and important driver of the U.S. economy, industry insiders realize and appreciate that in many ways franchising is a relatively small ecosystem of brands and suppliers.
Moreover, franchising has never been accused of being on the "bleeding edge" of new technologies and unproven ideas.
So, it should come as no surprise that podcasting is an underdeveloped franchise marketing resource.
There are currently more than 600,000 active podcast shows available online. Based on conversations with franchise industry experts and my own research, I've featured the top franchising podcasting series below.
Why should you consider listening to podcasts? You're already being bombarded with "new" marketing opportunities from your colleagues and suppliers every waking moment.
For one, you decide when and what content to consume without anyone selling you. Additionally, you can listen to podcasts while you work out, travel to and from work, or in the evenings after you get home. They are relatively short (versus books on tape for example), free, self-paced and no one is offended if you skip episodes or drop off at your leisure.
Ready to give it a shot? If you are in the franchising space, this list will help you select the podcasting series that best matches your interests. I've also embedded links to a few shows that I've found valuable.
Franchise Today was started in 2009 and is hosted by industry veteran Stan Friedman. The weekly show covers the latest industry news and updates, followed by an in-depth interview with a C-Suite level franchise executive or supplier, explaining how they got into franchising and how they have grown their brands.
600+ podcasts later, Friedman says he's learned that "while the overall listening audience is diverse, I receive the most feedback from fledgling emerging franchisors who enjoy the access to real-life stories about the trials and tribulations successful franchisors faced as they grew their brands. Often, these are franchisors that are just making it out of the gates, ducking and dodging, as they navigate the course of their own journeys and the podcasts give them an injection of confidence."
Check out Balancing Family, Friends and Franchising
Franchise Interviews is a weekly podcast, hosted by Dr. Martin J. McDermott, on franchising and entrepreneurship. He has recorded over 600 detailed interviews of top franchisors, franchise experts, franchise attorneys, franchisees, and franchise authors. To date, McDermott claims over a quarter of a million listeners.
Social Geek Radiois now in Season 10 with over 400 episodes. Jack MonsonofSocial Joey and guests discuss social media and digital marketing trends for brands, small businesses, and franchises on new shows every Tuesday.
According to Monson, "Almost half of Social Geek's weekly listeners are tuning in to an older episode versus the latest episode. As a result, we need to remember that the content we are creating today can have a long shelf life and may be of value to people listening months or years from now."
Check out Digital Disruption for Franchises
While relatively new to the podcast scene, MODRN Business Podcast host and technology evangelist Ryan Hicks has been busy, producing 46 episodes since November 2017. MODRN Business showcases lessons from leaders in franchising and beyond, and explores new business technology.
Hicks has struck a chord with franchising listeners. "I average about 1,000 hours listened to the podcast per month and recently launched two new show segments to address the content needs of millennial and female franchising professionals," says Hicks.
Check out 10 Marketing Tips For Emerging Brands
Franchise Euphoria is a well-established podcast produced by lawyer Josh Brown. Since October 2013, Brown has produced a roster of episodes focused on growth-minded entrepreneurs with valuable and insightful information into the world of franchising.
The How To Buy A Franchise Show, hosted by personal business coach and Amazon best-selling franchise author Dr. John Hayes, offers an honest look at everything involved in researching, evaluating and purchasing a franchise business. There are 70 episodes available.
The Franchise Academy features interviews with the founders and C-level staff of emerging franchising brands to help listeners better understand the pros and cons of franchise ownership. Show host Tom Scarda has owned and operated both franchised and non-franchised businesses.
The Franchise Manual Podcast is about all things "franchise" and the people that make it look easy. Host Kit Vinson has produced 23 episodes, covering franchisor related topics like the franchise marketing fund, onboarding and training and how to work with a franchise broker consultant.
Tech + Mortar is hosted by Tyler Carlson of SiteZeus. To date, he has produced 15+ podcasts with retail industry experts to discuss the intersection between retail and technology, how these individuals embraced or avoided this evolution, and how that affected the business.
Franchise Focus, hosted by franchise broker and author Rick Bisio and produced by Graham Chapman from 919 Marketing boasts a deep roster of 67 podcasts covering important franchise topics from how to evaluate franchise brands to how to read an FDD. The podcast series is currently on hiatus but has great content that is still largely relevant.
The last one on my list really isn't a franchising focused podcaster, however, with the buzz he created at the last IFA Show, I couldn't resist. Gary Vaynerchuk, aka Gary Vee, has created quite a personal brand in the entrepreneurship space and boasts 300+ podcasts.
Check out Gary Vaynerchuck on Franchising
So, there you have it, a list of the top franchising podcast series that are now just a click away. What do you have to lose (except maybe control of the TV remote) by relaxing in your favorite chair after work and listening to great podcast conversations without having to interact with anyone?
---
About the author:
David Chapman is the Founder and CEO of 919 Marketing Company, the leading national full-service franchise marketing agency. Chapman is a regular contributor to Forbes Magazine, and has also written articles for the American City Business Journals and various franchising media outlets. 919 Marketing provides a variety of marketing services to its client roster of emerging and mature franchise brands. David can be reached at 919-557-7890 or dchapman@919marketing.com
---