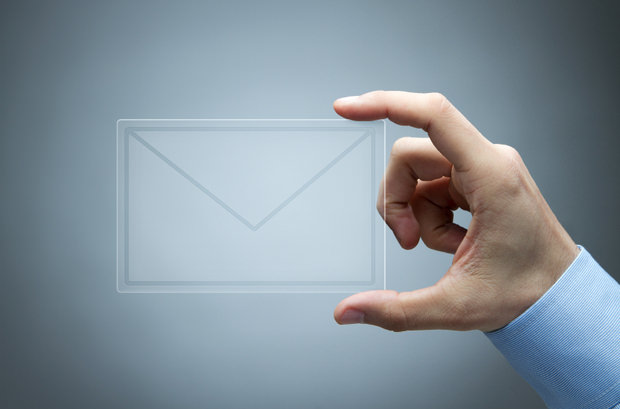 When you've made the exciting decision to franchise your
business, it won't take you long to realize that your work will be cut out for you. From interviewing to creating a strategy for selecting the perfect location, the process (though certainly a rewarding one) isn't always an easy one.
And though your sights may be set on that big picture, it's
important to never lose sight of the day-to-day responsibilities that make up the foundation underlying long term success.
Or in other words, it's important to pay attention to
detail.
Though it may seem like an obvious decision to bring your
attention to detail to the table when making important financial decisions, sometimes, the importance of being detail-oriented goes overlooked during more routine activities such as crafting the perfect business email.
Because email allows you to stay in communication with every
key player involved in the franchising process (from your brand new franchisee to your potential business partners), it's important that every email you send stays on target and professional no matter how many you send and receive in a day. Make note of these three easy-to-follow business email etiquette tips to help your franchise succeed at every level!
Don't shy from the subject:
Though it isn't likely that you'll forget to type in your
recipient's email address, you'd be surprised at just how many business owners neglect the subject line. While assigning a clear subject line can not only help you search for the specific email later on, it also adds an air of professionalism.
Focus on clarity:
When drafting a business email, it's important to keep your
response clear, concise, and succinct. Think about what you really want to communicate to your recipient and don't waste time or space including nonessential facts. The more attention you pay to making your email clear, the easier it will be for your recipient to read, follow through, and respond.
Prioritize grammar:
If you're shooting off an email in a hurry or your mind is on your ever-growing to do list, it's likely that you'll fall victim to making a grammar mistake. Use spell check, dedicate yourself to proofreading before you send, and take the time to brush up on general grammar rules, if you're feeling unfamiliar. While the occasional misplaced comma won't be the be-all and end-all, multiple mistakes or obvious repeated offenses will begin to discredit your professionalism and your business ethic.
While emphasizing attention to detail can be beneficial in
any franchise scenario, it's important to never let your smaller tasks slide – no matter how routine they may seem.
---
About the author:
For the past decade, Upside Group has been helping franchisees develop their business plans and marketing strategies with an aim to increase sales and to ensure long term success. Comprised of an experienced and professional team, Upside Group understands every aspect of the franchise model and how to execute the most effective strategies for a number of different business goals.

With measurable results and proven expertise, Upside Group is committed to providing clients with a list of comprehensive services that will strengthen the development of their franchise. The Upside franchise consulting business team is relied upon industry-wide to attract qualified franchisees that are in line with your strategic growth goals.

From sales planning to franchise lead scrubbing and screening, tracking, and customer management, Upside Group's proven franchise sales management professionals sell franchises, help with franchisee re-sales, and assist entrepreneurs interested in buying a franchise to find one in the industry that fits their professional vision and the potential for franchise profits in their local marketplace.
---