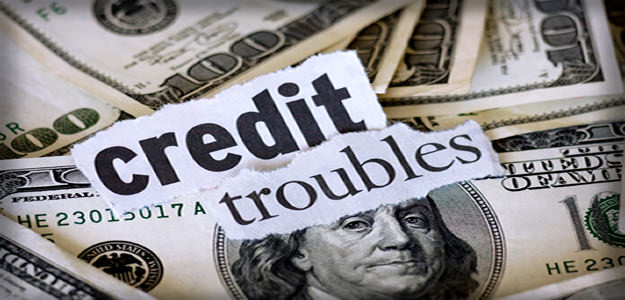 In our ever-increasingly cashless society, a good credit score has become as much of a status symbol as the new Mercedes that you lease with it. Like it or not, your credit impacts your ability to buy a house, a car or even get a loan to start a new business, but what creditors aren't always sympathetic to is that sometimes bad credit happens to good people. Whether you're building your credit from scratch, rebuilding your credit from a past bankruptcy or, like many Americans, facing a foreclosure due to the recent problems in the housing/lending market, there may still be hope for you to start your own business and not only reclaim a glowing credit report but also generate a high income from your new startup.
Many lenders have begun issuing microloans up to $50,000 to people with low to medium credit scores (generally the 500-600 range) and while you'll pay more than a traditional business loan (8%-16% interest) these microloan programs could be the best option for the budding entrepreneur with less than stellar credit.
What type of business is best suited for a microloan?
While it's possible to start a new business with a microloan, many people find that franchises make the best candidates for these types of loans due to the relatively low startup cost associated with many work from home or service-based franchises. Another key benefit to a franchise is the strong business plan and predominately good track records displayed by most franchise businesses. Banks like good plans and they love successful business histories as both of these show the bank that your new business opportunity is likely to perform much better than your credit score. The SBA requires franchises to be approved and while most reputable franchises are approved, you need to stay away from any direct-marketing businesses or pyramid schemes (but this is probably for the best anyway).
How easy is it to get a microloan? Are they just giving them away?
While microloans are designed for those with bad credit, this doesn't mean that the bank is just going to hand you a loan just for walking into the bank. The lender still needs to know that their investment is secure. This is accomplished through a borrower evaluation, which includes credit history, criminal record and the securing of collateral. While you can sometimes get a loan without collateral, it will be much harder if you have nothing to put up for the loan except your word and poor credit score. A house is excellent, but anything of value (such as a car or boat) could work. In lieu of collateral, a creditor may simply look at what type of business you are starting and make the evaluation based on your projected income and your business experience. Your history may also play a part in the approval process and although the actual credit score can be fairly low (high 400's) if you have a recent bankruptcy, felony conviction or other activity that the bank deems too risky, you will be out of luck
Is it really smart for someone with bad credit to take out another loan?
The short answer is: sometimes.
You Should take out a microloan if you have a good business plan for a home business or franchise.
You Should take our a microloan if you have collateral and can be responsible to repay it whether your business flounders or flourishes.
You Should Not take out a microloan if you have no business experience and no clear plan.
You Should Not take out a microloan if your new business is a gamble and your expected cash flow will be to low to repay the loan.
The micro loan does have its disadvantages, be it higher interest or lower borrowing capacity, but if you feel that you meet the criteria for a microloan and have chosen a great home based business, franchise or other low cost, high-potential business opportunity, take advantage of this unique program that brings the opportunity for good people with bad credit to get a second chance to turn things around with a new and successful small business.

---
About the author:
Farrah Kennedy knows franchise prospecting and knows it well. Having served as the General Manager at Franchise Gator, the leading on-line directory for franchise and business opportunity information, until December 2013, she managed all aspects of the business, including franchisor relationships, franchise leads, P&L and strategic objectives and growth, as well as taking care of Gator Crew who affectionally referred to her as 'GatorMom'.

Farrah began with Gator since almost the beginning - she was the first employee in October 2003. Before Franchise Gator, Farrah started her career in lead generation in 1997 with NewHomesDirect.com, a research site for potential new home owners where she served as the Director of Operations for 5 years.

Farrah now serves as Senior Manager at Mail Chimp.
---