Boasting a rich culinary tradition and supported by a diverse population, Illinois is a cornucopia of opportunities for prospective food franchisees. With approximately 12.7 million residents and an ever-evolving palate for different dining experiences, the Prairie State provides a nurturing environment for food franchises. According to the National Restaurant Association, Illinois's bustling restaurant scene generated an astonishing $37.4 billion of total sales in 2022 alone, illustrating the impressive profitability potential of the state's food franchise sector.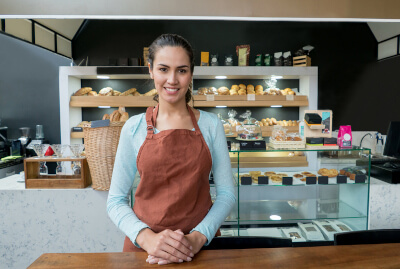 The Allure of Illinois: Why Food Franchisees are Turning to the Prairie State
A Dynamic Environment for Business: Illinois, as a potential franchise location, possesses an encouraging business landscape. The state maintains a healthy balance of well-established food culture with over 26,000 restaurants while still maintaining plenty of space for fresh, innovative culinary ventures for its 12 million residents. Food franchising is a vital industry in Illinois, with its rich agricultural heritage, diverse crop production and a robust network of food processing and distribution companies. "Restaurants are a driving force in Illinois' economy. They provide jobs and build careers for thousands of people, and play a vital role in local communities throughout the state."
What The Data Says: Our website data indicates a low average time spent on our Illinois page, coupled with a high bounce rate, suggesting that users are not taking full advantage of the state's benefits. This could signal a gap in the market, a need that is currently unmet. Economic stability and a proven track record of successful franchises further accentuate the attractiveness of Illinois as an ideal place to establish your food franchise.
A Platter of Opportunities: Illinois' multicultural milieu is reflected in its diverse food scene. From world-famous deep-dish pizzas and gourmet hot dogs to an array of international cuisines, the state's food culture invites a multitude of dining preferences. This expansive culinary spectrum opens a window of opportunity for franchises that offer unique and varied menus, fostering an environment where creativity and tradition go hand in hand.
The Resource Advantage From Farm to Fork: Situated in the heart of the Midwest, Illinois is known for its rich agricultural heritage. This offers potential franchisees access to a robust supply chain and efficient distribution network. Whether your food franchise is farm-to-table or international cuisine, you can maintain the freshness, quality, and sustainability that today's consumers value.
Beyond Chicago: Exploring Emerging Markets
Potential in the Prairie: While Chicago, with its culinary prestige, remains an attractive hub for food franchises, the potential of Illinois stretches beyond the Windy City. Cities like Rockford, Peoria, and Springfield have begun to carve out their identities on the state's food map. With steady economic growth, increasing demand for varied dining experiences, and lower operational costs, these emerging markets broaden the scope for new food franchises.
The Role of Tourism: Illinois's strong tourism sector presents an additional audience for your food franchise. The state attracts millions of visitors each year, from tourists eager to try a slice of deep-dish pizza to business travelers looking for a quick, delicious meal. This influx of visitors could significantly boost your food franchise's revenue, particularly during peak tourism seasons.
The Power of Franchising: A Recipe for Success
For aspiring entrepreneurs in the food industry, choosing between starting from scratch or embracing a food franchise can make all the difference. With an established name, franchisees gain an immediate advantage, attracting a loyal customer base and streamlining market entry. CRAVE Hot Dogs and Barbecue is one potential food franchise in Illinois that presents an irresistible franchise opportunity, offering authentic barbecue flavors, a proven track record of success and a dedicated customer base.
Choosing to become a food franchisee in Illinois unlocks a world of opportunities, where brand recognition and proven business models become the pillars of success. With the backing of an established brand and a support network that empowers growth, franchisees can unleash their culinary passion and watch it flourish into a prosperous venture. Embrace the advantages of food franchise ownership, and savor the journey of building a thriving culinary empire in the heart of Illinois.
The Bottom Line: Profitability and Growth Prospects in Illinois
In 2022, restaurants in Illinois generated an astonishing $37.4 billion in revenue. The numbers speak for themselves: Illinois's food franchise market is not just promising; it's profitable. With consistent customer demand, manageable operating costs, a thriving tourism industry, and an inviting business environment, the financial prospects for food franchises in Illinois are substantial.
There's no definitive recipe for establishing a successful food franchise. However, certain ingredients can significantly tilt the scale towards success. Illinois brings together these elements — diverse food culture, prime location, emerging markets, and proven financial success — creating an ideal blend for those seeking to step into the food franchising sector. For anyone looking to make a splash in the U.S. food industry, Illinois is a worthy consideration.
---