In the dynamic world of cleaning and maintenance franchises, Florida stands out as a captivating destination where engagement and untapped potential converge. As we embark on a journey into the franchise landscape of the Sunshine State, we uncover data-driven insights that cast a spotlight on the intricate dynamics of the industry. Join us as we delve deeper into why Florida is not just a state, but a prime destination for entrepreneurs seeking to make their mark in the cleaning and maintenance arena.
Understanding the Data: Florida's Engagement Story
Florida's significance in the franchising realm shines brightly as it claims a substantial chunk of the total page views in our Cleaning and Maintenance category. This powerful presence serves as a testament to the state's relevance and its pivotal role in shaping the industry's narrative.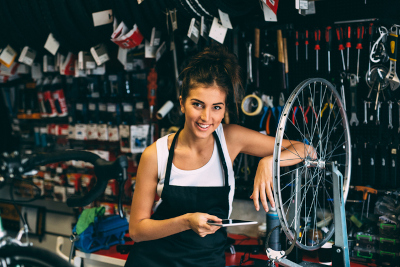 Our website data invites us to delve into the intricacies of Florida's franchise landscape. With a bounce rate of 43%, an intriguing narrative begins to unfold. This percentage signifies a delicate balance between curiosity and satisfaction. A significant portion of potential franchisees discover what they are searching for and continue their journey, while a portion departs in pursuit of different horizons.
A closer look at the data further reveals that individuals hailing from Florida are not mere passive visitors—they are active explorers. With an average time spent on page of 1 minute and 50 seconds, the engagement speaks volumes about their genuine interest and their thirst for information. Florida's allure as a hub for franchise exploration becomes palpable through these engagement metrics, choose your cleaning and maintenance franchise in the Sunshine State today…before it's too late!
The Upside of Franchising in Florida: A Canvas of Possibilities
Florida isn't just a state—it's a canvas of unique opportunities that set it apart from other regions. Let's explore some examples that showcase the multifaceted advantages of venturing into franchising within the Sunshine State:
Hospitality Haven: The bustling tourism industry in Florida creates a consistent demand for impeccable cleaning services. Entrepreneurs can tap into this vibrant sector by offering franchises tailored to hotels, resorts, and vacation rentals, positioning themselves to cater to the needs of businesses dedicated to delivering exceptional guest experiences.
Eco-Conscious Evolution: Florida's emphasis on environmental sustainability creates a perfect harmony with the trend of eco-friendly cleaning solutions. Franchisors who prioritize green practices can not only meet market preferences but also contribute to a greener future, aligning with the state's commitment to environmental responsibility.
Booming Business Districts: The urban centers of Florida are dynamic business hubs with bustling corporate activity. Franchising opportunities for office cleaning and maintenance cater to the corporate sector's demand for pristine workplaces, presenting a valuable service to enterprises seeking an environment of excellence.
Residential Retreats: Florida's diverse population includes residents who seek reliable home cleaning services. Franchises catering to residential needs can tap into the consistent demand for household maintenance across Florida's various neighborhoods, offering convenience and quality to homeowners.
Franchise Opportunity: Maid Right's robust business model and proven track record make it a standout choice for entrepreneurs seeking franchise success in Florida's thriving cleaning and maintenance industry. With a commitment to excellence and a strong brand presence, Maid Right presents a lucrative opportunity to tap into the state's dynamic market.
Cleaning Industry Statistics
Last year, nearly 10% of all U.S. households paid a professional service to clean their homes.
Residential house cleaning is approaching $20 billion in annual sales with a projected annual growth rate of 20%.
In the past 10 years, the cleaning industry has grown a total of 6.6% on average each year.
Franchise cleaning companies account for 10% of the total revenue in the cleaning services industry.
In Conclusion
Florida's franchise potential transcends its reputation as the Sunshine State—it embodies a realm of engagement, exploration, and unbounded possibilities. Armed with data insights and a nuanced understanding of the state's strengths, entrepreneurs can navigate Florida's cleaning and maintenance franchise sector with confidence. By aligning their offerings with the discerning preferences of potential franchisees and capitalizing on identified market gaps, they can carve a unique path to success within the vibrant and dynamic entrepreneurial landscape of the Sunshine State.
---