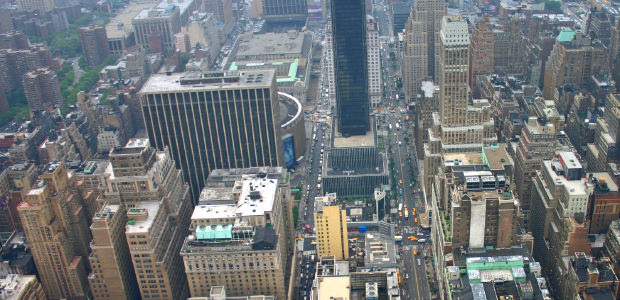 Picture a business smack dab in the middle of a humming, vibrant city. Trains, cars, and planes zoom past; commuters hurry to and from work on the busy morning sidewalk; street lights stay on all hours of the night. Now picture a business nestled comfortably in a quiet, little town. Families own the surrounding shops; neighbors have known one another for decades; people stop in sometimes, just to say hello.
Two franchise businesses, two entirely different environments. Some may wonder – which setting will be more profitable?
Both, of course, can be extremely successful depending on a variety of factors. Naturally, franchise businesses in large cities have the luxury of an almost endless supply of potential clients, employees, infrastructure, and financing options. Depending on the nature of your business, you may benefit from the higher likelihood that your customers will be out on the town at all hours of the night. And when you finally do get that break from the office, you're living in a big city – the world is your oyster.
On the other hand, small town franchises can establish relationships and routine with their clients, sometimes generating buzz just for moving in. And it's easy to get to know your employees, even their families in some circumstances. What's more, there's not a Starbucks on every corner – your clientele doesn't have an unending list of alternative options when they want a product like yours; they need you.
When it comes down to it, both businesses, small town and big city, can be equally successful. All you need is a plan, a dedicated owner, and a dependable, trustworthy franchise consulting firm. An amazing location never hurt, either.
---
About the author:
For the past decade, Upside Group has been helping franchisees develop their business plans and marketing strategies with an aim to increase sales and to ensure long term success. Comprised of an experienced and professional team, Upside Group understands every aspect of the franchise model and how to execute the most effective strategies for a number of different business goals.

With measurable results and proven expertise, Upside Group is committed to providing clients with a list of comprehensive services that will strengthen the development of their franchise. The Upside franchise consulting business team is relied upon industry-wide to attract qualified franchisees that are in line with your strategic growth goals.

From sales planning to franchise lead scrubbing and screening, tracking, and customer management, Upside Group's proven franchise sales management professionals sell franchises, help with franchisee re-sales, and assist entrepreneurs interested in buying a franchise to find one in the industry that fits their professional vision and the potential for franchise profits in their local marketplace.
---