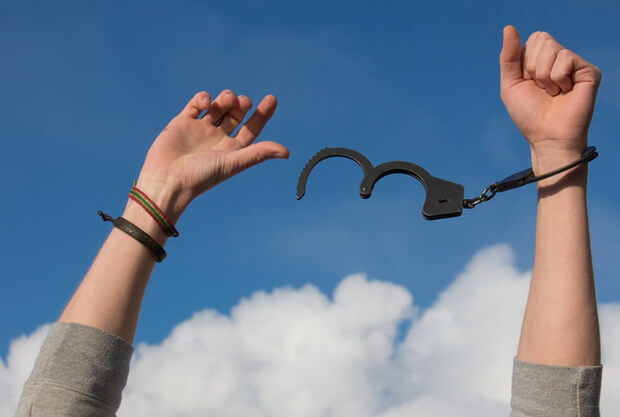 Even if you have had a long and successful corporate career, many people find themselves longing for something more. If you find yourself feeling not quite satisfied with your current corporate responsibilities, it may be time to consider branching out on your own to another business opportunity—becoming a franchise owner.
For yourself, but not by yourself
The thought of pursuing any entrepreneurial dreams you may have can be scary for many. Leaving the safety and security of your job behind is a bold move. One way to mitigate some of those concerns is by pursuing a franchise opportunity. What many successful franchisees love about owning their own franchise is the feeling of being in business for themselves, but not by themselves.
For instance, if you have always wanted to run your own restaurant pursuing a franchise business opportunity is a great way to make your dream a reality. The franchisor will provide you a blueprint to running the business and be there along the way with any support you may need, but you will still be in charge of your location.
Susan Palenick, Cruise Planners franchisee, discovered the franchise after being laid off from her corporate job. For Palenick, Cruise Planners offers the perfect balance between controlling her own destiny and still having the support of her franchisor and peers. Palenick explains, "My only job was and is to sell, because Cruise Planners simplified getting my business off the ground with accounting, setting it up and handling marketing. I enjoy feeling part of a business 'family' the members of which, my franchisor and fellow franchisees, help each other succeed. My coach receives my calls and will always help me come to the best decision for my business and me. My peers provide guidance and support."
Turning past experience into future success
As a person with corporate experience, you have a wealth of knowledge that you can bring to a franchise business opportunity. The business tools and discipline you have acquired will often translate to your new role as a franchisee. You may also be able to turn your personal passion into a business opportunity. Maybe you had a child that benefited from tutoring and want to help other families like yours in this way. Or you have a background in corporate healthcare and now you want to ensure seniors make the best living choices as they age. These passions can be turned into successful franchises with just a little research about your options and what needs there are in your community.
But don't forget that the franchisor likely has years of experience themselves, and their advice and guidance is invaluable. Whether it is regular calls or gatherings to promote relationships with the franchisees or the business model and systems that the franchisor provides, it all is intended to help you create a successful business opportunity.
Mike Kirk, U.S. Lawn franchisee, started his own landscape business and successfully managed it for three years, but U.S. Lawn's existing business model gave him the support he needed to take his business to the next level. Kirk explains, "By following the plan U.S. Lawns has perfected, I did not have to reinvent the wheel. As a result, I avoided a lot of headaches and bad decisions."
Ultimately, the decision to move from a corporate career to a franchise business opportunity is one only you can make, but switching roles can open you up to an exciting new adventure.
---
About the author:
Eric has been in franchising for well over a decade, wearing many hats along the way. His original stint was as a franchisee, where his most valuable experience was not as a business owner but rather helping others to buy a franchise of their own. Its that experience that has served him well at Franchise Gator, where he started in 2005.

Eric was appointed as General Manager of Franchise Gator in December 2013. Prior to that, Eric's chief role was as Director of Sales and Service, consulting with franchisors in an effort to help them connect better with those using Franchise Gator to find the perfect opportunity. Eric's expertise in this area was a driving force behind the Gator Dashboard, a platform that assists prospective franchisees during the exploration phase.

When not in the office, tends to his home based franchise, which consists of his wife Stacey and 2 kids, Presley and Spencer. Eric is currently working towards his Certified Franchise Executive (CFE) certification through the International Franchise Association (IFA).
---