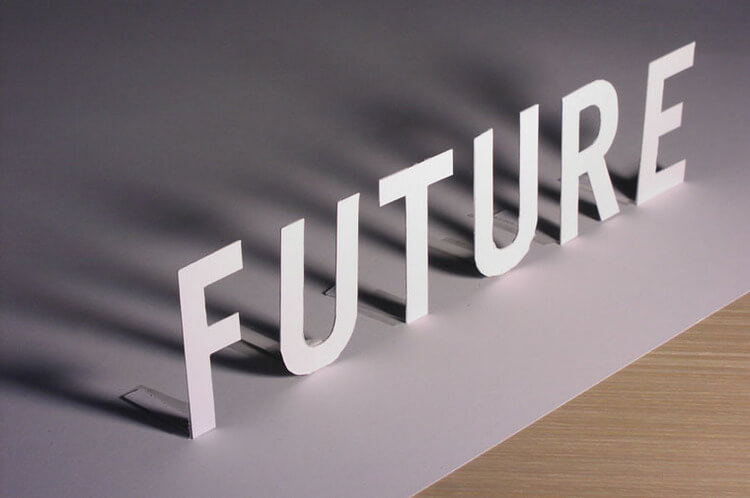 The state of the franchising industry? Strong as ever.
Like the stock market, the franchise industry goes through equivocations, usually tracking against shifts in the economy. But over the long haul, franchise businesses, just like the stock market, have proven to be among the soundest investments. Even in the most challenging economic climates, such as the great recession of 2008-2010, the franchise industry weathered the storm better than virtually every other retail segment and has bounced back to new highs—just like the stock market.
The resilience of the franchise industry is reflected in two telling ways: For consumers, the industry has proven deft at taking the market's temperature and delivering the goods and services that Americans want in the fashion that we want them. For the franchise buyer, the traditional benefits of franchising as a business model continue to make it a primary consideration when buying a business.
"The advantages are numerous and very persuasive for someone looking for a business investment," said Linda Menter, a vice president of business development for FranChoice, a franchise consultancy. Her company works with franchisors to help locate and recruit qualified leads for purchasing a franchise business. "Number one, a franchise offers a prospective business owner a proven system of operation. There is no trial and error. Two, you get a strong level of support. You're not in it by yourself. Also, with a franchise, the scalability can be quite high. An owner can have any role she desires, can get out from under the day-to-day to focus on strategy of growth. Finally, for investors who are risk averse, owning a franchise is a more conservative option because they can analyze a system and judge if it is right for them before jumping in."
Industry Growth: Where it's been is a clue to where it's going.
Historically, franchise businesses have grown at rates that exceed non-franchise business growth. Again, that points to the consumers' confidence in and preference for dependably familiar goods and services and for business investors' greater success with proven operational models with built-in support mechanisms. But it's also a testament to the franchise industry's ability to adapt to trends and seize opportunities.
"Over the last several years, we have seen franchisors improve greatly in the levels of support they offer to their franchise owners," Menter said. "More importantly we have seen them adapt to the kinds of support offered. More and more, they are recognizing that the candidates who come to them are stronger business people overall. They have strengths in some areas and fewer skills in others. Franchisors are becoming very good at channeling the most support where it is needed."
That attention to efficiency and commitment to the success of their franchise owners is in large part responsible for the industry's ability to weather tough economic storms and outperform other retail segments when the economy is humming. It's also why most observers believe franchising's historically consistent growth trajectory will continue for the foreseeable future.
Speaking of the future, what does it look like for franchising?
Most experts agree that franchising's solid historical performance shows no signs of abating. For that reason alone, it should be among the first segments explored when one is considering a business investment.
"Franchising is a wonderful business model," Menter said. "Where else could a person with no experience participate in a system that is largely proven and where the odds of success are so high?
"Looking outward years ahead is always a difficult thing to predict," she continued, "but all of our markers point to the industry continuing to outperform years past. We believe that is why more and more established investors are looking at franchising as a way to diversify their holdings and portfolios. From where we sit, the future of the franchise industry couldn't be brighter."
All that said, pinning down exactly where the industry's trends may turn is a more difficult task. But there are indicators that point to some possibilities:
Independent companies expanding into franchising. What's one of the most effective ways for a business to safely expand into new markets and locations? Franchising their concept. These organizations can range from established corporations to company-owned stores to restaurants, like Dickey's Barbecue Pit, a Dallas, Texas, institution for some 50 years before it began franchising in 1994. Today, there are more than 500 locations in 43 states.
But you needn't have a decades-long history or be a large corporation to go from independent to franchise. In fact, Bar-B-Clean shows it's possible to go from idea to franchise. A light bulb went off for Bryan Weinstein in 2011 when he realized he wasn't the only person who hated cleaning a filthy grill. A few years later his franchise concept is operating in seven states.
But there's more than just a sound expansion strategy behind the trend. Franchising offers independent operations a way to retain and leverage their best employees. A company's best talents and brains can become franchised business owners and continue to benefit the longevity of the company.
Companies crossing borders. To enlarge on that idea of safe expansion, expect to see more American companies using the benefits of franchising to expand internationally. Wayback Burgers, for instance, has committed to an accelerated growth trajectory in the past couple of years. For them and many others, international franchising is the perfect strategy for large-scale expansion. And the franchise itself need not be large-scale if you have international ambitions. Concepts like Doc Popcorn that offer flexible footprints can be a lower risk option.
Technology takes center stage. This genie is already out of the bottle as the internet has become integral to many franchises' growth strategies. Whether it is through online food delivery options or through online shopping in general, technology will become more conspicuous among franchises because of the ease of access it offers to consumers.
As for what kind of franchise concepts are out there or in development that will capture the public's attention, Menter said her business sees all manner of "sexy concepts. We see all kinds of stuff. Opportunities in semi-absentee ownership that are attractive to older investors. There's always something new in the fitness environment. But in my opinion franchisee candidates should be looking for franchises that are going to stand the test of time. There are as many of those out there as there are the next sexy thing.
"The most important thing," she said, "is to do your due diligence. Don't get distracted by the latest widget. Follow an investigative process to find the right fit and your future in franchising will be a success."
---
About the author:
Eric has been in franchising for well over a decade, wearing many hats along the way. His original stint was as a franchisee, where his most valuable experience was not as a business owner but rather helping others to buy a franchise of their own. Its that experience that has served him well at Franchise Gator, where he started in 2005.

Eric was appointed as General Manager of Franchise Gator in December 2013. Prior to that, Eric's chief role was as Director of Sales and Service, consulting with franchisors in an effort to help them connect better with those using Franchise Gator to find the perfect opportunity. Eric's expertise in this area was a driving force behind the Gator Dashboard, a platform that assists prospective franchisees during the exploration phase.

When not in the office, tends to his home based franchise, which consists of his wife Stacey and 2 kids, Presley and Spencer. Eric is currently working towards his Certified Franchise Executive (CFE) certification through the International Franchise Association (IFA).
---