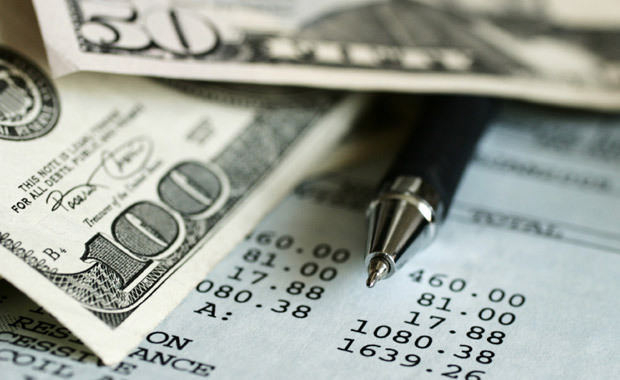 Understanding Item 19: Financial Performance Representations
At the core of every potential Franchisee is the age-old question: How much money can I make? The Federal Trade Commission (FTC) has enabled Franchisors the ability to offer an educated answer to this question via Item 19 of the Franchise Disclosure Document (FDD).
The FTC's Franchise Rule allows a franchisor to make oral, visual or written representations regarding the actual or potential financial performance of its franchised and/or franchisor-owned outlets, if there is a reasonable basis for the information, and if the information is included in the Franchise Disclosure Document within Item 19. Financial performance information that differs from that included in Item 19 may be given only if:
(i)A franchisor provides the actual records of an existing outlet you are considering buying; or

(ii)A franchisor supplements the information provided in Item 19, for example, by providing information about possible performance at a particular location or under particular circumstances.
Approximately 50% of franchise companies disclose some degree of financial performance in their Item 19. The other 50% of franchisors do not provide any financial performance information and, as a result, are prohibited from making any oral, visual or written representations to prospective franchisees.
An example of an actual Item 19 might be useful. A restaurant franchise could offer a limited Item 19 that provides financial information as follows:
Discloses the Average Gross Sales of a set of combined franchises.
Clearly defines the start and end of the accounting period (as well as the number of weeks counted towards the fiscal year)
States how many units are included in the sample and why those units were chosen. The higher the sample, the better the odds are that you are getting a true baseline.
Establishes a 'baseline date'. For example, they only include restaurants open after or prior to a specific date and provide the rational for why that decision was made.
Finally, you will always find a disclaimer such as this one: "We have not suggested, and certainly can not guarantee, that you will succeed in the operation of your Restaurant, because the most important factors in the success of any restaurant, including the one to be operated by you, are your personal business acumen, marketing, management, judgment and other skills and your willingness to work hard and follow the System."
So, how helpful is Item 19? Perhaps the most important benefit of Item 19 is to give you, the franchise candidate, the information you need to create a realistic scenario about what lies ahead if you choose to join the franchise system. Disclosing earnings information can also expedite your learning process, as most investors insist on using past-performance to help them make a decision.
One point of caution – although, a well developed and comprehensive financial performance representation can provide a reliable starting point, it is rarely the ending point. In order to build a comprehensive P&L, you will need to speak to both the franchisor and a number of franchisees using the techniques we describe in Chapter 11 and 12 of The Educated Franchisee. These discussions are important on two levels. First, you are able verify the information found within in the Item 19. Second, these franchisee calls will allow you to fill in the balance of the P&L.
Financial Performance Representations (Item 19) can present a somewhat realistic and detailed picture of the likely road ahead for franchise candidates. Of course, the key is to take your time and review all aspects of the FDD and make sure that you have a complete picture of the entire P&L.
Read Part 2: Can I Trust a Franchisor's Financial Performance Representations, Understanding Item 19 here.
---
About the author:
With over 2 decades in franchising as a franchise company executive, franchisee and senior franchise coach, Rick Bisio is a best-selling author and speaker on the subject of franchising.  Mr. Bisio has established himself as a franchise coach/consultant to individuals who are considering purchasing a franchise.  To learn more, go to www.afranchisecoach.com or purchase his book – The Educated Franchisee or The Franchise Workbook
The Educated Franchisee project is dedicated to franchise education through the sharing of franchise information and strives "To create educated franchise buyers that have clearly defined objectives and are able to recognize the right, or wrong, franchise when they see it." To get more franchise information visit any of our websites including, www.educatedfranchisee.com, www.fddexchange.com, www.franchiseglossary.com, www.afranchisecoach.com, or contact us at rbisio@educatedfranchisee.com.
---