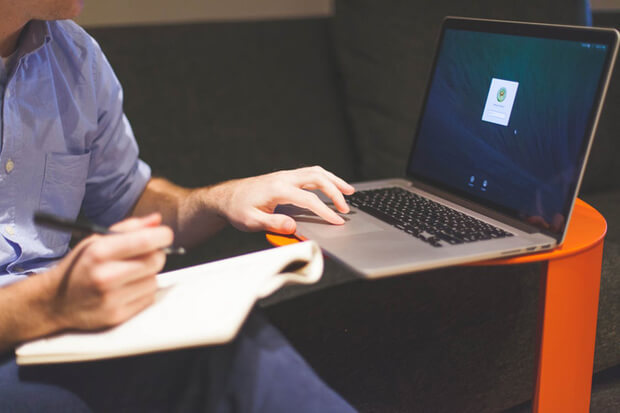 Lack of funds does not have to be a hindrance to your dream of owning your own business. There are ways to start a business with little or no start-up capital. But it will take skills, hard work, and some solid marketing knowledge. Even if you are interested in pursuing a franchise opportunity there are ways to realize your dream when your bank account is less than adequate.
Why you need money
Startup fees vary from business to business. Some companies require office or retail space, others you can get off the ground from your kitchen table. Certain businesses demand that you have permits and other licenses, all of which have fees attached. You also may need equipment, computers, and funds for other operating expenses such as marketing to spread the word about your new endeavor. And of course, you must pay for staff since you can't run your business all on your own.
Of course, buying into a franchise system comes with expenses as well, including everything mentioned above. A franchise fee must be paid to operate under the franchisor's name in addition to ongoing royalty fees.
Ways to save funds
To get your business off the ground with as little capital as possible, you have some options. First, determine if any of the needs that demand money listed above can be reduced. Maybe you can operate without office space or forego hiring help in the early stages.
Another option is to start out small and build up your business. Think of this as a warm up period. If you had hopes of offering multiple services, say you are doing a lawn maintenance business and you want to offer mowing, fertilizing and other yard work, you start by only mowing until you start to have some revenue coming in.
Finding financing for your dream
If your goal is to own your own franchise, you won't simply be able to bootstrap your business in the same way that you could if you were going out on your own. But the upside of having to pay a bit more for the rights to a franchise system is you have their proven system to back you up and guide you to making your business a success.
The majority of franchisors offer financing for prospective franchisees. Start by investigating what your options are for financial assistance from the franchisor. It's likely that each franchisor will differ slightly in what they do. Some may offer a loan with a simple interest rate and no principal, but it has a balloon payment in five to 10 years. The franchisor may also have financing that only covers certain portions of your startup expenses, say the franchise fee or equipment. Some franchisors may also have relationships with equipment companies to lease you the necessary equipment.
The key to securing assistance from a franchisor or a bank loan is good credit and your ability to pass all of the other financial requirements. If the franchisor thinks you are a good bet to help them expand their business, they will most likely offer you financial assistance.
Other financing options
If the franchisor doesn't come through in terms of financing, or if what they offer doesn't cover all your needs, there are other ways to find the money for your business. From second mortgages or home equity lines to bank loans, from loans from the U.S. Small Business Administration (SBA) to veterans' loans, there are several avenues you can pursue. Recruiting family and friends to lend capital is another option, as are crowdfunding, finding a partner who has ready money or borrowing from yourself against your retirement (otherwise known as Rollover for Business Startups [ROBS]).
If you do opt for financing outside of the franchisor, following these tips can help you secure the money you need:
Assess your financial situation and determine what you can afford to invest. Consider talking to a financial advisor to assist you.
Find a bank or lender that has experience not only with small businesses but also with franchises as well.
Explain your financial situation in full. Hiding information will not help you with a lender.
Complete all the necessary paperwork as fully and neatly as possible.
It is possible to start a business without a lot of capital. The key is perseverance and a willingness to explore every angle.
---
About the author:
Eric has been in franchising for well over a decade, wearing many hats along the way. His original stint was as a franchisee, where his most valuable experience was not as a business owner but rather helping others to buy a franchise of their own. Its that experience that has served him well at Franchise Gator, where he started in 2005.

Eric was appointed as General Manager of Franchise Gator in December 2013. Prior to that, Eric's chief role was as Director of Sales and Service, consulting with franchisors in an effort to help them connect better with those using Franchise Gator to find the perfect opportunity. Eric's expertise in this area was a driving force behind the Gator Dashboard, a platform that assists prospective franchisees during the exploration phase.

When not in the office, tends to his home based franchise, which consists of his wife Stacey and 2 kids, Presley and Spencer. Eric is currently working towards his Certified Franchise Executive (CFE) certification through the International Franchise Association (IFA).
---