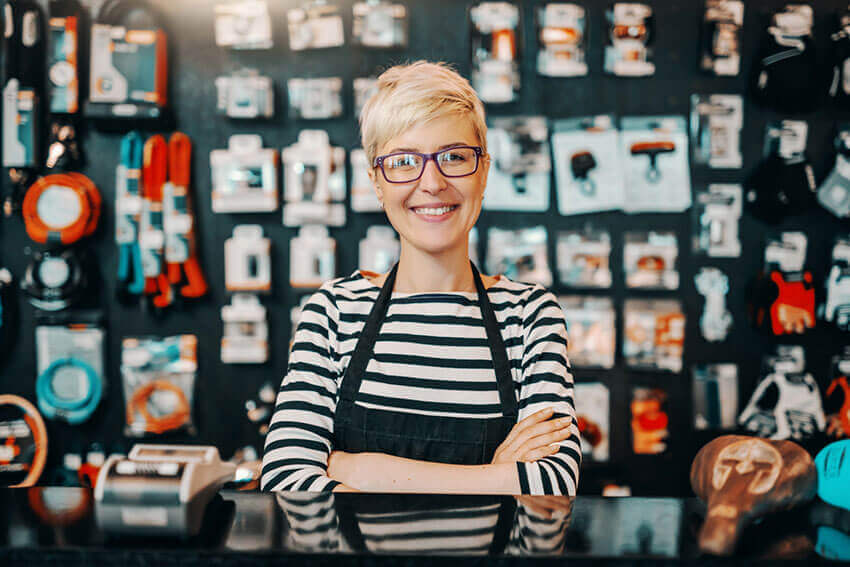 What comes to mind when you think of a kiosk? You may imagine one of the following vendor franchises.
Booths set up throughout shopping malls or at outdoor promenades
Machines, like snack vending machines and DVD rental boxes
Food carts
ATMs
Choosing to invest in a kiosk franchise is a unique opportunity for potential franchisees. There are plenty of benefits that come with these automatic businesses that you might not be able to find in other small businesses or even traditional brick and mortar franchise storefronts. If you're on the fence as to whether a kiosk might be a fit for you, consider the following perks associated with these business models.
Kiosks offer agility and flexibility.
Running a small business, or franchise, as a storefront often means agreeing to expensive leasing terms. A storefront also does not guarantee a high degree of foot traffic, regardless of its location. After all, how many times have you walked past a store in mall or at a promenade and never ventured inside?
Why not cut back on overhead expenses with a kiosk or vending machine? Kiosks are appealing because they are stand-alone booths. There's agility in operating a kiosk, especially easy to relocate automated businesses like carts or booths. You may place a kiosk in a high-traffic location, such as inside a grocery store or shopping mall. Or, you may move the kiosk over to areas where there is high growth.
These same locations, like concert venues and airports, have a steady stream of people populating the space who have a need for your product. This kind of flexibility allows you to easily set up shop and reach your target market and new customers! By the end of the day, you can either choose to keep your kiosk in that space or move on to another well-populated location. Simply put, when you own and operate a kiosk you never have to wait for people to come to you. Instead, your kiosk goes to the people.
It's inexpensive to operate a kiosk — even less expensive than a traditional franchise!
Earlier, I mentioned that traditional franchise ownership also means leasing out a storefront space. What I didn't mention, however, were the additional franchise bells and whistles that still need to be expensed. Hosting a grand opening, for example, tends to err on the expensive side. Add in operating expenses, hiring a staff of employees, and franchise fees and it all adds up quickly. While the turnout on the first day might be strong, it gets harder to maintain that initial return on investment over time.
Owning and operating a kiosk franchise is much less expensive than a storefront. This is especially attractive to retirees that would like to invest in a franchise, but not spend every penny of their savings or ROBS (Rollovers for Business Start-ups) business funding. Best of all, there's less need to apply for a business loan to cover costs that you may potentially end up in debt over.
According to Entrepreneur, investing in kiosks has an initial startup rate of anywhere between $5,000 to $15,000. Many traditional franchises, even the more affordable opportunities, are double those numbers. The affordable pricing of a kiosk makes it even more attractive to invest in, since there's less financial risk at hand.
The ability to invest in multiple kiosks.
Did you love running a food cart so much that you'd like to invest in another? Go for it! Is there a different kind of kiosk you'd like to try out, like a Redbox DVD or a healthy snack vending machine? Consider looking into investing in one. Once you've gotten the hang of owning and operating a kiosk, it's perfectly fine to invest in more than one. This is true of traditional franchising and it's the same for automated franchises, too. Invest in more than one unique kiosk — it's a little-known, but still incredibly convenient, way to break into franchising opportunities!
---
About the author:
Deborah Sweeney is the CEO of MyCorporation.com. MyCorporation is a leader in online legal filing services for entrepreneurs and businesses, providing start-up bundles that include corporation and LLC formation, registered agent, DBA, and trademark & copyright filing services. MyCorporation does all the work, making the business formation and maintenance quick and painless, so business owners can focus on what they do best. Follow her on Google+and on Twitter @deborahsweeneyand @mycorporation.
---