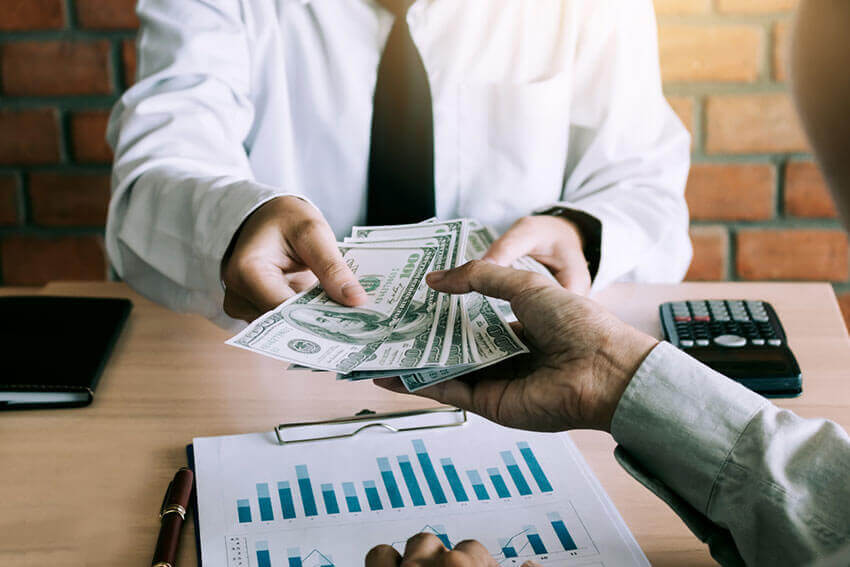 To the outsider, franchising may appear static. However, to those of us who specialize in this sector, we know that franchising is constantly changing and evolving. These evolutions not only require staying up to date, they necessitate changing strategies to offer effective, and current, advice as a franchise coach. Case in point, I've had to publish three versions of my book, The Educated Franchisee, in less than 10 years!
Franchising Financing is Always Changing
One area of constant change in franchising is financing. It is extremely important to establish a strategy to finance your franchise early in the process. Understanding your financial options not only helps determine a method for funding your venture, but also lets the franchisor know you are qualified to become an owner in their system.
One of the more significant recent developments for small business owners in this area came earlier this year when the Tax Cuts and Jobs Act was passed into law (read more about its impact on franchising in this Entrepreneur article). Among other things, it allows deductions up to 20 percent for pass-through businesses, which apply to the majority of franchises. People can also expense the cost of equipment for five years, which helps franchise owners with the structure already in place to get things up and running in the first year. As a result, lenders see less of a risk factor when financing the start of a business.
As a result of the new tax code, there will be more liquidity because people can better anticipate what their tax liabilities will be. It has created a more positive lending environment, giving small business owners more options and flexibility in the ways to secure money to invest in a franchise.
Several years ago, I discussed the issue of financing a franchise with FranFund's founder Geoff Seiber on my Franchise Focus podcast. It has remained one of the most popular episodes, and with many of the recent positive changes to the business economy, I wanted to get Geoff's insights into the current state of financing.
Many Options for Financing a Franchise
Seiber said he has seen a wider array of options available for people to secure the proper financing, and now FranFund works to find the best blend of options for a particular client. That may come through SBA loans, conventional funding, 401K rollovers. He also cited the growth of non-bank financial institutions which raise money on Wall Street and aggressively lend it, as a viable option in the franchise space. Improved housing and real estate markets have increased Home Equity Lines of Credit (HELOC), while equity financing is an option for larger corporations.
"If there was ever a time to think about starting a business or paying attention to the financial parts of what is going on, this is better now than when things were going well back in 2007 or 2008," said Seiber. "There is an awful lot of good going on. If people take the time and really sit down and look at it, you could make the argument that this is simply a great time to start a business. We're pretty bullish franchise financing opportunities right now."
The changes that took place as a result of the Tax Cuts and Jobs Act benefited not only first-time franchise owners but those who want to grow their business and expand the number of units they own. Seiber also believes that if the current administration stays in place and provides consistency over time, it could lead to additional tax breaks for businesses.
All of these developments are positive news for business owners trying to finance a franchise. It signals a continuing trend of recovery from the economic downturn of a decade ago and is another example of the dynamics of the ever-changing world of franchising.
I agree with Seiber – 2018 is a great time to start your first, or next, franchise business.
---
About the author:
With over 2 decades in franchising as a franchise company executive, franchisee and senior franchise coach, Rick Bisio is a best-selling author and speaker on the subject of franchising.  Mr. Bisio has established himself as a franchise coach/consultant to individuals who are considering purchasing a franchise.  To learn more, go to www.afranchisecoach.com or purchase his book – The Educated Franchisee or The Franchise Workbook
The Educated Franchisee project is dedicated to franchise education through the sharing of franchise information and strives "To create educated franchise buyers that have clearly defined objectives and are able to recognize the right, or wrong, franchise when they see it." To get more franchise information visit any of our websites including, www.educatedfranchisee.com, www.fddexchange.com, www.franchiseglossary.com, www.afranchisecoach.com, or contact us at rbisio@educatedfranchisee.com.
---