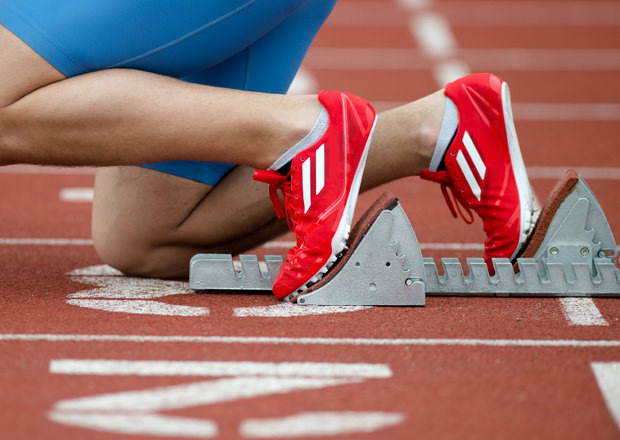 There certainly is a lot of buildup to the Olympics each
time they roll around, but it certainly is worth it the Olympics never disappoint. There is still a purity to the games that is lost in many of the professional sports. If you're like me, you might find yourself thinking what could have been.
What if real effort had been put into a childhood activity, could it have blossomed into chasing an Olympic opportunity? The Olympic athletes are an exclusive group of people, many of them overcoming huge obstacles to reach their dreams. While the odds of becoming an Olympian are long, it is still okay to dream.
While there seems to be older Olympians than in the past,
some over 40-years old, the games are usually reserved for the young. So what do "mature" people dream about?
What "the mature" sect often dreams the most about may likely be owning a business. Having been a franchise consultant for many years, I am regularly reminded how powerful the dream of business ownership can be. When I tell someone that I am the president of Upside Group Franchise Consulting, I am almost immediately asked "what is a good franchise to buy?" I am often told how they always wanted their own business, or how they had tried doing something on the side, and always wanted to give it another try. People will ask me what they can do to find a business that fits them, how much they typically cost, and is there financing out there available if needed. You can see the wheels turning and the dreams starting as I provide answers to their questions.
Knowing dreams without a plan are merely a wish, I typically
try to provide practical advice, detailing steps and tools that they may utilize to actually formally investigate the opportunity of business ownership. I provide them links to
websites, like franchisegator.com, where they can examine businesses by industry, initial and ongoing expenses, as well as other criteria that allows for narrowing from hundreds of brands to those that best match their experience and interests.
The other major criterion that I mention to the newly
excited prospective business owner is to find a business you truly find interesting. You have to love what you
do, with passion comes profits. So while investment, ROI, and earning potential are all important, you want to find yourself waking up each day excited to go to work. You will likely also discover because of your happiness that success follows closely behind.
So figure out if you are more of a distance person, like the
grueling biathlon athletes, a risk taker like the downhill skiers and half pipe snowboarders, or more of a team player like the bobsled team. No matter what your personality and business style, there is a business out there for you. Once you identify what type of business "athlete" you are, make a plan and chase that dream. You might just
end up getting the gold!
---
About the author:
For the past decade, Upside Group has been helping franchisees develop their business plans and marketing strategies with an aim to increase sales and to ensure long term success. Comprised of an experienced and professional team, Upside Group understands every aspect of the franchise model and how to execute the most effective strategies for a number of different business goals.

With measurable results and proven expertise, Upside Group is committed to providing clients with a list of comprehensive services that will strengthen the development of their franchise. The Upside franchise consulting business team is relied upon industry-wide to attract qualified franchisees that are in line with your strategic growth goals.

From sales planning to franchise lead scrubbing and screening, tracking, and customer management, Upside Group's proven franchise sales management professionals sell franchises, help with franchisee re-sales, and assist entrepreneurs interested in buying a franchise to find one in the industry that fits their professional vision and the potential for franchise profits in their local marketplace.
---