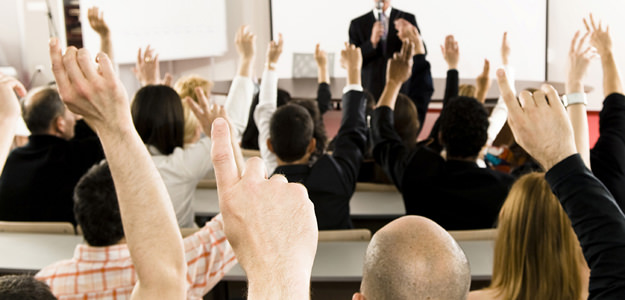 Attending
a Franchise Expo is the perfect opportunity to get your questions answered in
regards to what is involved in opening and operating your own Franchise.
To make
the most of your time at the show, you should go prepared knowing exactly what things
you want to learn.
Use this
tip sheet as a guideline to get you started:
– What does a 'day in the life' of
the Franchise owner look like?
– Is this a full or part time
opportunity?
– Do I need to be an owner/operator
or can I be an absentee owner?
– Are there any special education
and/or experience requirements?
– Is territory exclusivity
important for this concept?
– As a Franchisee, would I get
first rights at developing neighboring regions?
– How many years has the Franchise
been in business?
– How many years selling
Franchises? How many Franchisees do you
have?
If your
interest is piqued – you could then engage in questions regarding financial
commitments.
– What is the initial upfront
Franchise Fee?
– How much are the royalties? Is there a royalty free period?
– What can I expect for a total
'all in' turkey investment?
– How much of that do I need in hard
cash?
– Do you assist with financing?
Assuming
you are comfortable with the financial requirements, you may want to move on to
further questions like:
– Do you assist with real estate
selection?
– What type of management training
do you provide?
– What support do you offer for
training support staff?
– What type of person have you
found to be your most successful Franchisee?
– What skills qualities do they
possess?
– Is there any ongoing litigation
within the Franchise company?
The next
step would be to ask the Franchisor to contact you outside of the show
environment so you can talk in further depth.
The exhibiting company will likely have some printed materials that you
would take away to review. This will
give you time to digest the information and come up with further
questions.
Article by Leslie Lawrence
Leslie is Sales
Director for National Event Management and a producer of 26 annual Franchise and
Business Opportunities Expos in North America.
---
About the author:
Leslie Lawrence is the Sales Director for National Event Management; one of North America's largest event production companies and producer of 26 Regional Franchise Expos across North America each year.

For over 8 years Leslie has worked with hundreds of Franchise companies and helped them grow their brands in the U.S.A. and Canada.

Leslie works out of the National Event headquarters in Markham, ON, Canada.
---