California, the land of innovation and opportunity, has always been a magnet for entrepreneurs. In this blog post, we'll explore why the Golden State is a lucrative ground for business services franchising and how you can take advantage of this ever-growing sector.
The Draw of California
With its robust economy and a long history of entrepreneurial success, California offers fertile ground for franchising opportunities. Home to Silicon Valley, the state is a hub for technological innovation, providing a dynamic and evolving market for business services. Its diverse population and business-friendly policies further make it an attractive location for aspiring franchisees.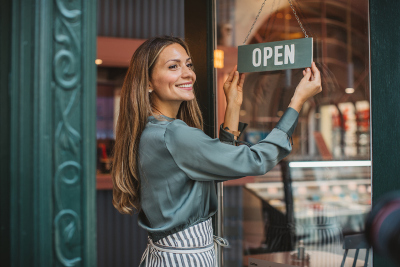 Key Metrics: A Snapshot
Recent website data from our Business Services category reveals some compelling trends. With an average time spent on the page of one minute and 9 seconds and a 100% bounce rate, California leads in user interest but also raises interesting questions. This high bounce rate could hint at low competition in specific niches, making it a golden opportunity for new entrants.
Why Business Services Franchising?
The business services sector offers a myriad of advantages. With generally low overhead costs and a scalable model, this is a sector where you can start small and grow big. Moreover, the Business-to-Business (B2B) model often leads to long-term contracts and stable revenue streams, making it a wise investment for entrepreneurs.
Franchise Example
Minuteman Press, with its strong focus on printing and marketing services, aligns well with California's dynamic business environment, which values high-quality, quick-turnaround services. Its scalable business model and comprehensive training and support make it a compelling choice for aspiring franchisees in the Golden State.
Common Challenges and How to Overcome Them
While California offers a plethora of opportunities, it's not without its challenges. High competition is a common issue that entrepreneurs face here. To stand out in a crowded market, focus on niches that have low competition but high demand.
Small Businesses in California Statistics
How to Stand Out in a Competitive Market
To succeed in California, differentiation is key. Consider offering specialized services that are currently underrepresented in the market. Use digital marketing strategically to target specific demographics and needs. Also, customer service excellence can set you apart in a competitive field, so invest in training and quality assurance.
Conclusion
California is not just a state; it's a state of mind filled with opportunities and prospects. The business services franchising sector is ripe for growth, and the Golden State offers the perfect backdrop for your entrepreneurial dreams. Don't just dream—take action. Explore franchise opportunities in California's business services sector today and set the foundation for a prosperous future.
---