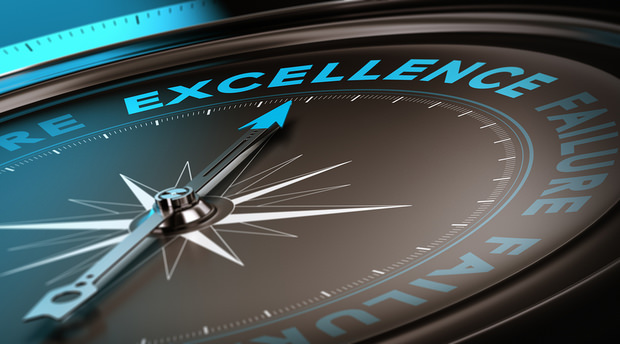 As a franchisee begins the process of choosing a franchise to invest in, it is important to know what to look for if excellence is the goal. There are many franchises that will be "good enough" to stay in business and provide for the franchisee, but a smaller number that will truly be excellent.
Excellence in franchising will lead to a win-win for everyone involved.
Excellent franchises do the following things:
–Provide quality goods and services in a clean and attractive facility
–Meet and exceed customers' expectations
–Employ effective staff who can do their jobs well
–Have effective processes in place to deal with complaints and other issues that may arise
–Make a satisfactory profit for their franchisees and parent company
–Protect and grow the brand
Top Franchises Will Have High Expectations For Their Staff and Facility
As you visit franchise locations during the research process, pay close attention to how employees are treated. Excellent franchises will both treat their staff well and expect them to do excellent work. Careful training and accountability will yield employees that have both the ability and the motivation to excel at their jobs.
In your research, don't look only at the entry level or most visible employees. Standards of excellence should extend from upper management right down to entry level staff. Staff should also be concerned with maintaining the facility to high standards of cleanliness and attractiveness. More people will patronize a clean and attractive place of business where the staff do their jobs well.
Top Franchises Have Excellent Franchisors
Excellent franchises will have franchisors who do not settle for "good enough." When researching a franchisor, look for one that gives potential franchisees a great deal of information about the brand so that you can easily see that the franchisor knows what he or she is doing when working with franchisees.
Another indicator that the franchisor strives for excellence is when it seems more like the franchisor is interviewing you than the other way around. The best franchisors are extremely selective about who they allow to join their company as franchisees. According to "Franchise King" Joel Libava, franchisors should want excellence as much as you do. If you can find a franchisor like that, it will be a good match.
Seeing the Potential For Excellence
Not all franchises with the potential to be excellent will look that way at first. A franchisor that has an excellent business model and support system in place is probably more important than how a particular franchise is actually performing at the current time.
If you have excellence as your main goal, it is possible to turn around even a failing franchise that is being poorly managed by the current franchisee. Franchisors are always learning as they go, and you may be just the excellent franchisee they need as they seek to improve their brand in the future.
Franchise Gator provides listings for top franchise opportunities as well as resources and support for those looking to join the ranks of those investing in franchises.
---